I want to tell millennials who are scared of ageing that it's really not that bad
At 71, I don't see my world as diminishing, quite the reverse. I see nothing but opportunities and challenges ahead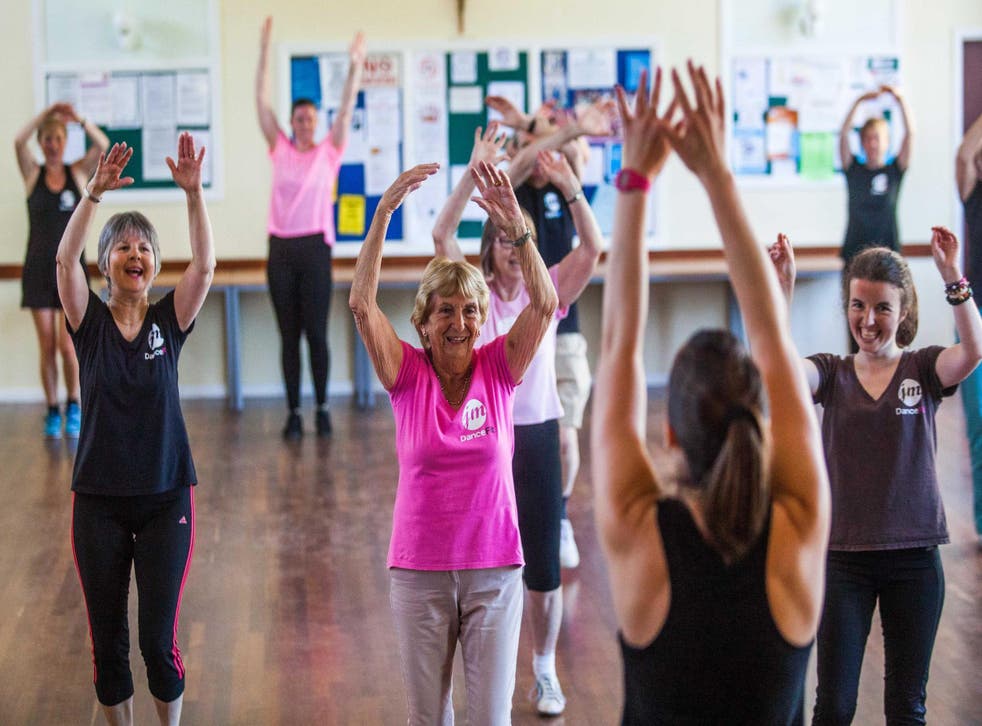 In Japan, some men and women of a certain age who excel in the traditional arts and crafts are designated "living national treasures", an honour which acknowledges their unique contribution to society.
Designating senior citizens "living national treasures" is definitely an idea that should be adopted here. The biggest problem facing society is how to sell getting old in a positive way, especially to the young who view it with unmitigated dread. Ageing is inevitable, no matter what new technology or expensive face creams you might invest in. It need not be downhill all the way, though.
Too often, we talk about the elderly in terms of less. Less of everything that makes life enjoyable. Less good health and mobility, fewer friends, less money, less memory, less time left on earth. Without spelling it out, we are endorsing a shrinking existence, not a vibrant life. The word "old" carries so much baggage. Negative thinking about the third of the population who are not young is steeped in our national consciousness. It can be as bad as racism or sexism, as we routinely resort to lazy stereotypes.
Ant-Man Exclusive Interview With Michael Douglas On Ageism
At 71, I don't see my world as diminishing, quite the reverse. I see nothing but opportunities and challenges ahead, and I refuse to get mired in wistful thinking about better times in the past.
Ageing needs rebranding for a very practical reason – doctors have found that negative attitudes can take as much as seven years off life expectancy and they can lead to poorer health. Dread – the fear that life can only get worse, leads to low self-esteem, and a whole host of medical issues. Our public health organisations seem obsessed with obesity, but they should be focusing on attitudes to age. We need a big re-education process, starting at primary school level.
The Royal Society for Public Health (RSPH), in partnership with the Calouste Gulbenkian Foundation, have published a report which lays bare the extent of the problem. Many of us view old age as a period of decline and ordeal, with a third of the public believing that loneliness is inevitable with advancing years.
The RSPH found that (of all the groups they talked to) millennials have the most negative attitudes to ageing and two in five thought that dementia was "inevitable". According to the report, these negative attitudes to old age are seen in children as young as six, and gradually get reinforced as they grow up.
Ageing Japan: Robots' role in future of elderly care

Show all 15
In reality, older people see themselves quite differently – the Office for National Statistics found that older people were the most satisfied with their lives, and were happier than most other groups.
In some ways, this report tells us stuff we already know. As a teenager in the 1960s I would look at my parents and see them as dinosaurs. God knows what age I thought they were – I certainly could not imagine them having sex or doing any of the stuff I was getting up to. In fact, they were in their early 50s, still working full time.
It's hard for the young to understand the mentality of an adult, and why should they be expected to? Since then, there has been some generational blurring. Modern parents dress in the same clothes as their children – in fact a lot of tragic middle-aged men wear the same clothes as toddlers, baggy tee shirts and over-sized shorts, trainers and silly hats. Adults listen to the same music and watch the same reality shows as their kids.
But behind this facade, there's still an unspoken fear of not being able to function at full capacity when you pass 50 or 60 – most of us secretly think that decline is inevitable.
In communities where extended families live together, these problems are greatly diminished. In the UK, families are all over the place, and people travel miles to work. We talk less to our neighbours and the number of people we call close friends has dropped to a handful.
How can we create interaction between the generations, so that older people are not shuffled off to the margins, only interacting with carers, family and their own age group? Treated like animals in a zoo, available for washing, wiping and short visits, never taken outside their living quarters.
The RSPH report contains some good ideas, like integrating nursery and primary schools on sites where there are homes for older people. Instead of building care homes on roads on the edge of towns, why aren't we repurposing the empty stores and retail outlets right in the centre of our cities? Residents don't need vast parking lots, but big shop windows with plenty to look at. There's not one homogeonous group called "pensioners" either. You can be fit and agile and mentally alert at 90, and overweight, frail and struggling at 65.
Changing a mindset requires practical solutions, not flirting with language – the RSPH wants journalists to stop referring to people by age, and they want to ban the cosmetics and beauty industry from using the term "anti-ageing" – claiming it's all part of the pressure to look young.
This is a trivial goal, not worth bothering with, especially as women themselves don't believe the rubbish that's printed on packaging for face creams. It's more important to ban retouching in advertising and editorials, to credit us with the intelligence to spend our money on whatever gives us pleasure. An increasing number of older men and women are opting for cosmetic surgery – but that's their choice. Just as many can't be bothered, me included.
The biggest battle is not over a pot of cream but our secret fear of disintegrating. Let's rebrand the ageing process as a source of joy and delight.
Join our new commenting forum
Join thought-provoking conversations, follow other Independent readers and see their replies