Millennials like me don't actually want to own our homes – with proper changes, renting could be the future
It's easy to dismiss the 'happy renter' outlook as rose-tinted, middle-class hogwash, but on the contrary, myself and the friends who feel this way are from largely working class backgrounds. I'm proud that I've reached a point in my life and career where working and living anywhere of my choice is a viable option, and it's renting that makes it so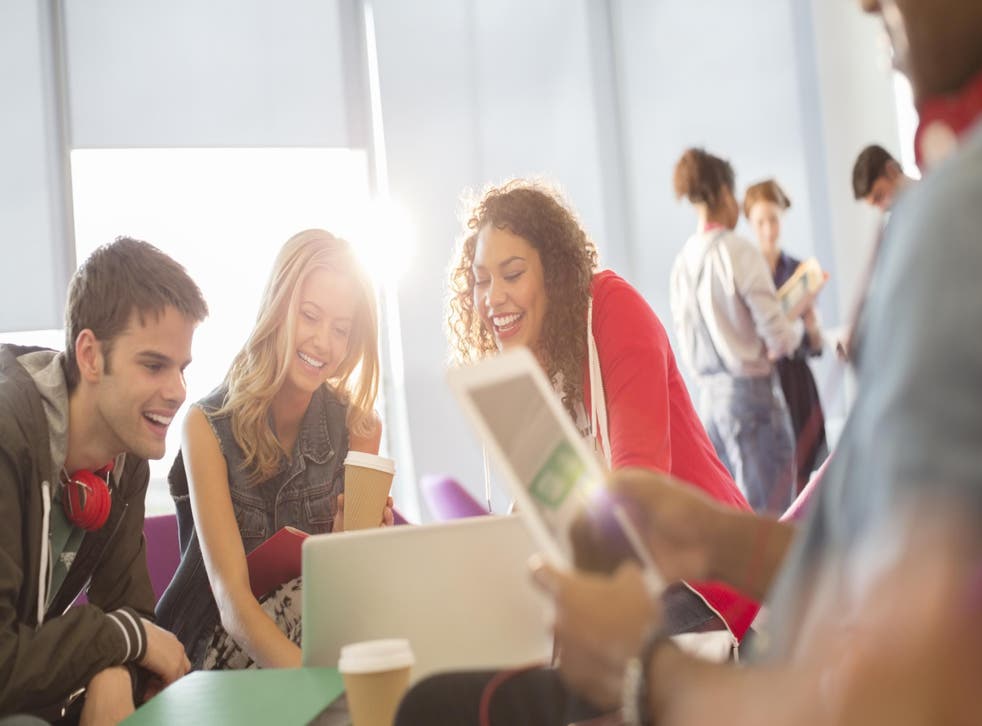 Yesterday, a study confirmed something that most 18 to 30-year-olds already know: we can't buy houses. "Millennials are abandoning their dreams of home ownership," declared a damning report that revealed home ownership in the UK has fallen to 63.8 per cent (for context, it was 70.8 per cent in 2003). But who said we had that dream in the first place?
The average UK house price is, at just over £200,000, almost 10 times the average wage, compared to just under four times the average wage at £31,000 in 1985. Salaries haven't risen at the same rate as house prices, zero-hour contracts and unpaid internships are rife, and jobs are unstable as staffing budgets are slashed in both the public and private sector. The latest figures show that the housing crisis isn't confined to laughably expensive London, with Manchester and the Midlands also experiencing a sharp decline in home ownership – houses may be cheaper outside the capital, but wages are often lower.
The system is actively working against millennials, and yet, the notion of "abandoning a dream" isn't true across the board, because some of us never dreamed of home ownership in the first place.
For myself and some of my friends, owning a house seems more like a burden than an achievement. Since the post-WWII flurry of house building and buying, it's become so ingrained in British consciousness that renting carries a stigma. But in 1918, the vast majority – 77 per cent – of households rented.
One unpleasant former acquaintance referred sneeringly to renters as "down on their luck". But while it shouldn't be the status quo that buying a house is only available to those with parents who can sub them a five-figure sum, or who happen to live and work in a particularly cheap area, that doesn't mean all renters are unhappy with our situation.
Outrageous property deals in pictures

Show all 15
We're only tied to our location for as long as the contract lasts, and if we want to leave sooner, it's a relatively simple case of finding a new tenant to replace us. If we want to travel, there's no worrying about who'll pay the mortgage while we're away. If our dream job comes up in another city, or even another country, we can move in a matter of weeks. House repairs come out of the landlord's pocket.
It's easy to dismiss the "happy renter" outlook as rose-tinted, middle-class hogwash, but on the contrary, myself and the friends who feel this way are from largely working class backgrounds. Perhaps that's given me lower expectations, but the fact that I can't paint my bedroom wall seems utterly insignificant after growing up in a house with no wallpaper whatsoever. I'm proud that I've reached a point in my life and career where working and living anywhere of my choice is a viable option, and it's renting that makes it so.
Plenty of surveys show that flexibility is held in high regard by millennials. Deloitte found that 44 per cent of us want to leave our current jobs in the next two years and Econsultancy found that 69 per cent of all graduates thought freelancing was a more attractive option than long-term employment. Mortgage lenders are notoriously wary of freelancers, but that isn't putting that 69 per cent off from wanting to be self-employed, or, indeed, the 1.9 million people who already are: between 2008 and 2015, the number of freelance workers rose by 36 per cent even as house prices rocketed after the recession.
The most expensive cities for new builds revealed

Show all 5
American commentators understand that some people simply don't want to buy houses. As one recent popular article stated, millennials are "[thinking] differently about what it means to "own" something". Elsewhere, Fortune has opened a discussion on why we expected millennials to want to own houses at an age when they haven't settled into their careers or started families yet.
We need more of this thinking in the UK, and we need policymakers to focus on making the rental industry viable for long-term use by means of Berlin-style rent caps, restrictions on multiple buy-to-lets, a crackdown on unaffordable luxury developments, and less loopholes for unscrupulous landlords.
The current property market isn't working, and the emphasis on profit and status needs removing. Renting isn't for those who are down on their luck; with improvement, it could be the future.
Join our new commenting forum
Join thought-provoking conversations, follow other Independent readers and see their replies