Beauty pageants and feminism are not compatible – it's time for them to die a well deserved death
The womanhood and solidarity in pageantry that I previously raved so much about has disappeared from in front of my eyes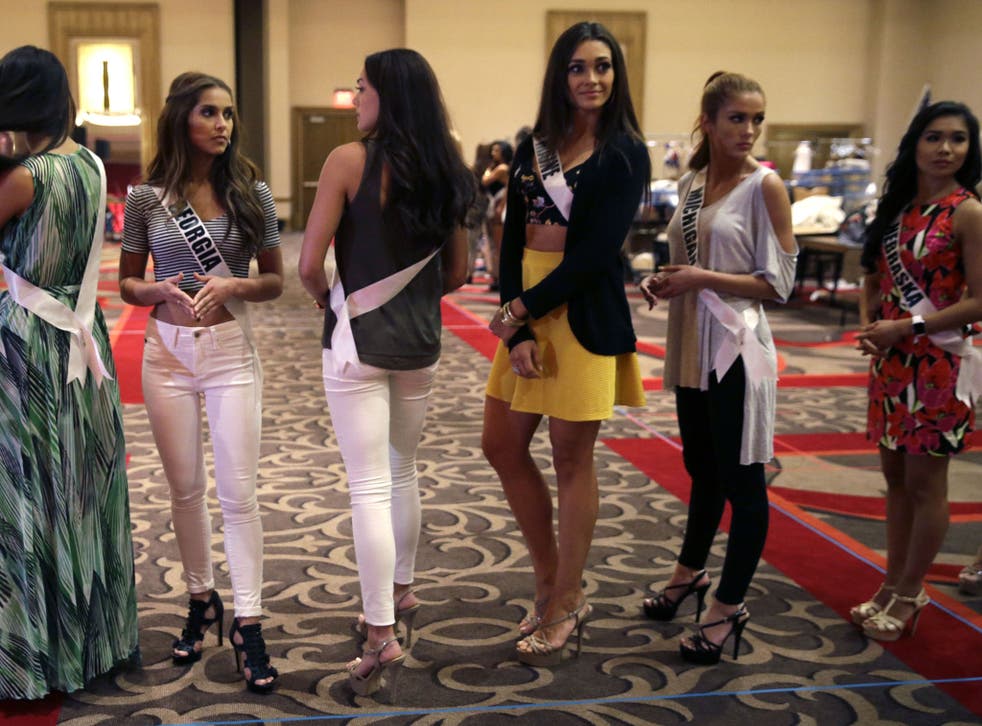 This weekend marks the final of Miss Universe GB. I used to be pro-pageants: in fact, my winning speech for Miss Great Britain South East was laced with how wonderful I thought it was that pageantry and feminism can run parallel to each other.
My opinion has changed since then.
Pageantry has definitely run its course. My mum has memories of the Miss Universe finals being a "big thing"; her and her parents would always watch it in the knowledge that everyone else down their street was also watching it. But since then, all "the big ones" have become a bit of a non-thing. For example, where would you even watch the Miss Universe finals in the age of Sky TV? Would you have to stream it? Can you name any other defining pageantry moment apart from that time Steve Harvey mixed up the names? Can you name any beauty queens?
Feminism and pageantry cannot mix, and if we have to choose between the two, I think pageantry would slip away unnoticed. When Miss Great Britain Zara Holland performed a sex act on the reality TV show Love Island she was disgraced and had her title stripped from her. Regardless of the pageant title, the winner has shown great skill and determination to get where she is, and yet rather than reaping the rewards of her hard work for a year, it seems that the winner remains on eggshells, wondering if she is perfect enough to keep her title.
The most prominent and well known ex-pageant queens were also stripped of their titles: Danielle Lloyd for posing for Playboy, and Rachel Christie (the first black woman to hold the title of Miss England), who was decrowned due to an alleged altercation with Miss Manchester (which CCTV then showed was nothing to do with Christie).
As the Miss Great Britain organisation stated in their initial statement regarding Zara's dethroning, "all young girls make mistakes". Aside from the obvious fact that Zara consenting to sex may not necessarily be regarded as a "mistake", the fact the pageant organisations clearly cannot see past any sort of misunderstanding shows the pressure to remain "perfect" is unattainably high for the winners.
The swathes of pageant hopefuls that blindly agree with the organisations, in hope of staying in their "good books", also saddens me. The girls that had previously supported Zara to no end (even admitting themselves that she was put in as horrible position on Love Island) suddenly turned against her like a pack of wild dogs once they announced her decrowning. The womanhood and solidarity in pageantry that I had previously raved so much about has disappeared from in front of my eyes.
Even if you don't care about the "ethics" of pageants, they're outdated for other reasons. Pageantry used to be glamorous. Looking at posters from old pageants in the sixties, there used to be cash prizes and amazing holidays as rewards for winning them. Now, your prize is a modeling contract and publicist; it's much more work orientated. And this can be a great thing, and is enough of an incentive for some – Zara Holland is now hawking detox tea on Instagram and collaborating with online fashion brands: the modern day mark of success.
But if the pageant is supposed to encourage beauty and class, and turn out a "perfect" woman, the work incentive feels very artificial and clinical. Nowadays as soon as you finish celebrating your success you're signing clauses and contracts, which will land you, at most, on a reality TV show or as an underwhelming "appearance" at a film screening.
The other pretty obvious earmark of why pageants should die their overdue death is Britain's general failure to win them. In the round where you have to wear a specially made costume representing the country. The Brazilian contestants wear the most beautiful carnival outfits and the Spanish girls come out in ornate flamenco dresses. And the British girl always comes out in a glittery Sentry outfit with the hat at a "sexy" angle. No girl from Britain goes to Miss Universe expecting to win – they do it for the exposure and, again, the possible business opportunities the pageant may bring.
We never win because we can't compare, and we have only ever even placed in the top 10 once in the 63 years it's been running. We're an embarrassment to the pageant world. Pageants aren't progressive and glamorous, and the British aren't even good at them; 2016 seems like the perfect year to finally let them disappear.
Register for free to continue reading
Registration is a free and easy way to support our truly independent journalism
By registering, you will also enjoy limited access to Premium articles, exclusive newsletters, commenting, and virtual events with our leading journalists
Already have an account? sign in
Join our new commenting forum
Join thought-provoking conversations, follow other Independent readers and see their replies