Missing AirAsia flight QZ8501: Don't rush to conclusions about this latest tragedy
The fact that the three worst disasters of 2014 befell airlines based in Malaysia is nothing more than awful coincidence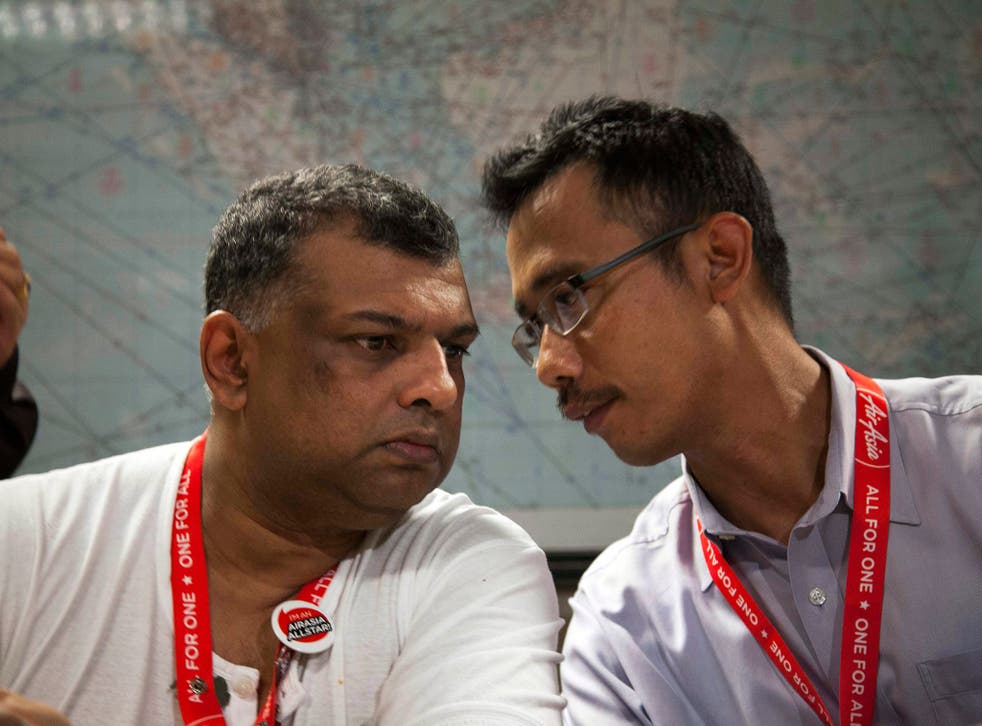 Hundreds of families will end 2014 deep in grief. Even before flight QZ8501 disappeared from the radar screens while over the Java Sea, this year had been the worst of this decade so far in terms of airline passenger deaths. More than 500 people perished in the two Malaysia Airlines Boeing 777 losses. Now the relatives of the passengers and crew on board the AirAsia A320 face the tragedy of a new year that begins without their loved ones.
They need answers. And in the vacuum that prevails while the investigation takes place, there are plenty of voices offering explanations. As we wait for evidence, most theories should be briskly dismissed.
While the three worst disasters of 2014 befell airlines based in Malaysia, that alignment is nothing more than awful coincidence. The mysterious disappearance of MH370 between Kuala Lumpur in March had no connection besides aircraft type and carrier with the shooting down of MH17 in July, and this latest loss shares no characteristics with either.
The aircraft lost over the Java Sea belonged to AirAsia's Indonesian subsidiary, and EU safety officials have expressed concerns about the nation's aviation regulation. Indeed, most Indonesian airlines are banned from Europe because of safety concerns. But AirAsia's subsidiary is specifically excluded from the blacklist.
In pictures: Missing AirAsia flight QZ8501

Show all 28
Some may seize upon AirAsia's status as a no-frills airline to suggest that a focus on cost can jeopardise safety. The flamboyant chief executive, Tony Fernandes, welcomes prospective investors with this message: "My philosophy is very clear: before a business can grow, it needs to have its costs under control." But there is no evidence that the airline creates risk by cutting corners.
AirAsia, like the low-cost giants that it seeks to emulate - easyJet, Ryanair and the US carrier, Southwest - is even more obsessive about safety than it is about costs.
The low-cost revolution that has swept through aviation has done the world a power of good, enabling people to travel widely for work or play. Budget airlines have democratised flying, while maintaining formidably high levels of safety. But no system which transports 10 million people a day can be made absolutely risk-free, and sometimes aircraft are lost.
Nothing that you or I can say will make the future look any less bleak for the bereaved families. They should at least be spared hurtful speculation.
Register for free to continue reading
Registration is a free and easy way to support our truly independent journalism
By registering, you will also enjoy limited access to Premium articles, exclusive newsletters, commenting, and virtual events with our leading journalists
Already have an account? sign in
Join our new commenting forum
Join thought-provoking conversations, follow other Independent readers and see their replies