Modern slavery is thriving thanks to the detestable British culture of privacy
Inuk was treated as the personal property of Emmanuel and Antan Edet, not brutal gangmasters controlling cockle pickers or agricultural workers but health professionals with well-paid jobs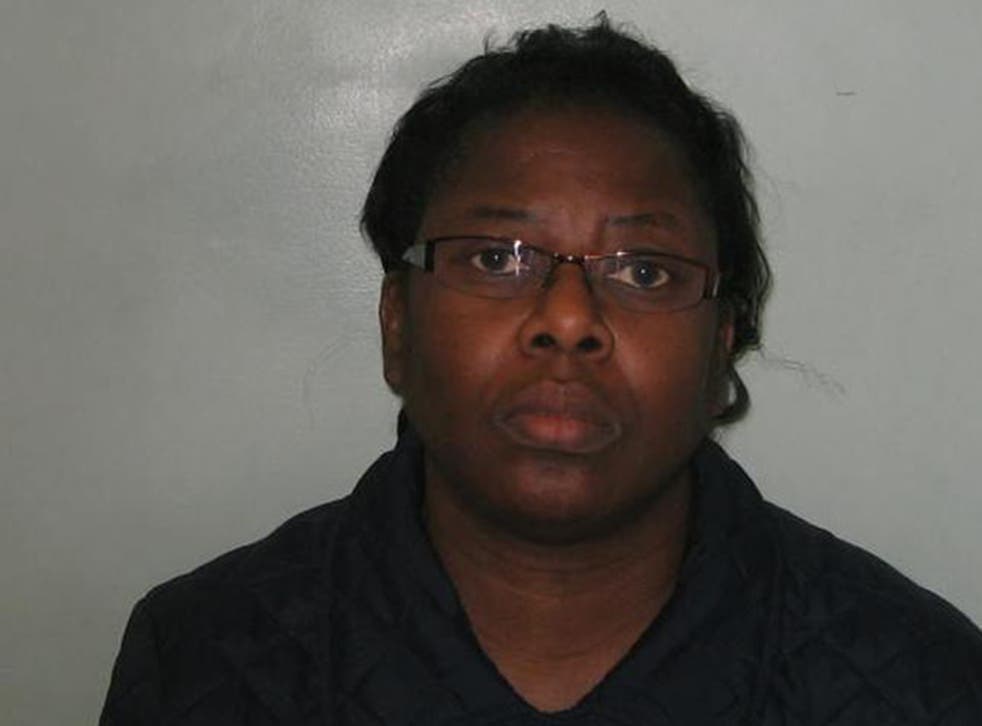 For 24 years, a young man was forced to sleep on a small bit of foam in the hall of an unremarkable suburban house in west London, his meagre belongings pushed into plastic bags under the stairs. Every movement he made was captured on CCTV cameras, rigged so the homeowners could monitor him wherever they were in the world.
Ofonime Sunday Inuk had no passport, no identification and worked up to 17 hours a day, cleaning and performing menial tasks for his slave masters – who were finally convicted last week and sentenced to six years' imprisonment. What a pathetic punishment for taking away someone's freedom, depriving them of the joy of an ordinary childhood and any education.
When Inuk first plucked up the courage to go to the police in 2005, they did nothing, saying it was "a family matter". Finally, after hearing a radio report about modern slavery, he contacted the charity Hope for Justice, resulting in the arrest of his captors.
This story chilled my heart, because I spent my teenage years in a similar house just a few hundred yards from Haymill Close in Perivale where Inuk was enslaved after being brought to this country from Nigeria aged 14. His story is dreadful but it is not unique: there are thousands of people in a similar situation this Christmas. Charities estimate that about 8,300 people are being kept against their will in the UK, and what's truly shocking is that modern slavery is happening right under our noses, in respectable suburbia.
Inuk was treated as the personal property of Emmanuel and Antan Edet, not brutal gangmasters controlling cockle pickers or agricultural workers but health professionals with well-paid jobs. He was a respected obstetrician who had written a book on teenage pregnancy and she a senior nursing sister at Ealing hospital. It beggars belief that neighbours never thought that anything untoward went on behind the pristine net curtains in Haymill Close, but that's the story of modern Britain where no one interferes, fearing reprisals.
You might say the same about the neighbours of Aravindan Balakrishnan, self-appointed leader of a Maoist cult, who lived in Lambeth and who kept a group of women totally under his control for decades, subjecting them to brainwashing and sexual horrors. Balakrishnan has just been convicted of a whole range of offences including child cruelty, rape and false imprisonment of three women including his daughter, kept as his slave for 30 years – a girl so lonely she was reduced to talking to the lavatory bowl for company. She told an interviewer: "He wanted the whole world to be a collective where he is in charge and everyone is his slave."
This week, police in West Bromwich arrested a man on suspicion of enslaving Polish workers working in a bakery; 10 men have already been arrested, after 40 people claimed they were slaves. Police are investigating claims that their meagre wages were paid into accounts over which they had no access, and they were forced to live on just £60 a week after gangmasters had deducted "rent". The police said "these people are living in ordinary houses", asking local residents to contact them if they saw people being collected by minibuses at dawn and delivered back late at night.
I'm not too optimistic about that appeal bringing any results. In city centres all over Britain, every day of the week, white minibuses deliver thousands of cleaners and menial workers (the vast majority immigrants who rarely speak any English). They are counted out by gangmasters and collected at the end of the day with members of the public just walking past, going about their daily business, not interfering. This ritual is a part of modern life.
The influx of unaccompanied child migrants coupled with the surge of refugees from Syria and Africa is causing a rise in human trafficking. Hampshire police have found 40 victims (five of whom were children) in the past 18 months, coming into Portsmouth hidden in the back of lorries.
The decline of neighbourliness and the cult of privacy in our self-centred society where all we care about is ourselves and our families are two of the reasons why slavery will continue to thrive in modern Britain. It makes me very uncomfortable this Christmas.
Being miserable won't kill you – as my Nana proved
A new study reveals that, contrary to popular myth, being miserable won't kill you, and feeling highly stressed does not necessarily mean a higher risk of death. Doctors reached this controversial conclusion after studying a million women in the UK and Australia over a 10-year period.
I can confirm that being thoroughly gloomy doesn't shorten your life. My childhood was blighted by my dad's mother – known as Nana to distinguish this misery guts from my cheerful adorable Welsh Nain (mum's mother) who never complained and who was never happier than when she was helping someone else. Not a single photo exists of Nana with a smile on her hatchet face – in complete contrast to her husband, my smiley grandfather, who died far too young of a heart attack.
Nana clung on for years, turning up every Christmas Day and sitting like an obelisk in the corner of the room, chanting "just a small portion for me please" as the lunch was dished out. She would eat a massive plate of turkey and then go to the outside toilet to be sick, claiming she had "stomach problems". This harridan clung on for years, during which we made the journey to her semi-detached in Southgate for a ritual misery meal every Wednesday. When she died, I took her wooden draining board and Granddad's vegetable planting chart. I hope I haven't inherited any of her genes.
Australia is too macho for glamorous Grayson
I'm in Australia, staying in an old house on the edge of pristine rainforest in a remote part of northern New South Wales – but there's no escaping British culture. Elton John is on tour and Grayson Perry has just opened a big exhibition of his work at the Museum of Contemporary Art Australia in Sydney.
Aussie interviewers are struggling to cope with the irrepressible Mr Perry: he told one reporter that the country has a "male culture" (an understatement), and observed "it hasn't got a very transvestite-friendly climate" as, sadly, all his fantastic frocks were far too hot to wear. Tomorrow, Grayson is giving a talk at the Sydney Opera House. I hope that he can find something cool and flamboyant for Claire, his alter ego, to wear.
I'm styling my cards as a vignette this Christmas
Working for Australian television back in the 1980s, presenting a daily show with a fading male host, I soon learned the lingo – although calling lesbians "rug munchers" and gay men "pillow biters" was a step too far. Today, Australia is far more sophisticated.
Reading a glossy magazine devoted to the restoration of gorgeous old country houses, I discovered a new skill – "vignette styling". One proud homeowner babbled: "I went on a vignette styling course and learned to cluster things that make me happy." I think she means sticking bits of tasteful junk, framed photos and bits of driftwood together on shelves and other surfaces. It's definitely a word to impress guests at Christmas gatherings, as in "I've clustered the cards, according to themes – all the snow scenes and cheery robins together".
Register for free to continue reading
Registration is a free and easy way to support our truly independent journalism
By registering, you will also enjoy limited access to Premium articles, exclusive newsletters, commenting, and virtual events with our leading journalists
Already have an account? sign in
Register for free to continue reading
Registration is a free and easy way to support our truly independent journalism
By registering, you will also enjoy limited access to Premium articles, exclusive newsletters, commenting, and virtual events with our leading journalists
Already have an account? sign in
Join our new commenting forum
Join thought-provoking conversations, follow other Independent readers and see their replies