Mayim Bialik, if you think modest clothing protects you from sexual harassment, you need to listen to these Muslim women
'I had my crotch grabbed... it was very crowded and I didn't see who did it. I had a niqaab – full face covering – on at the time'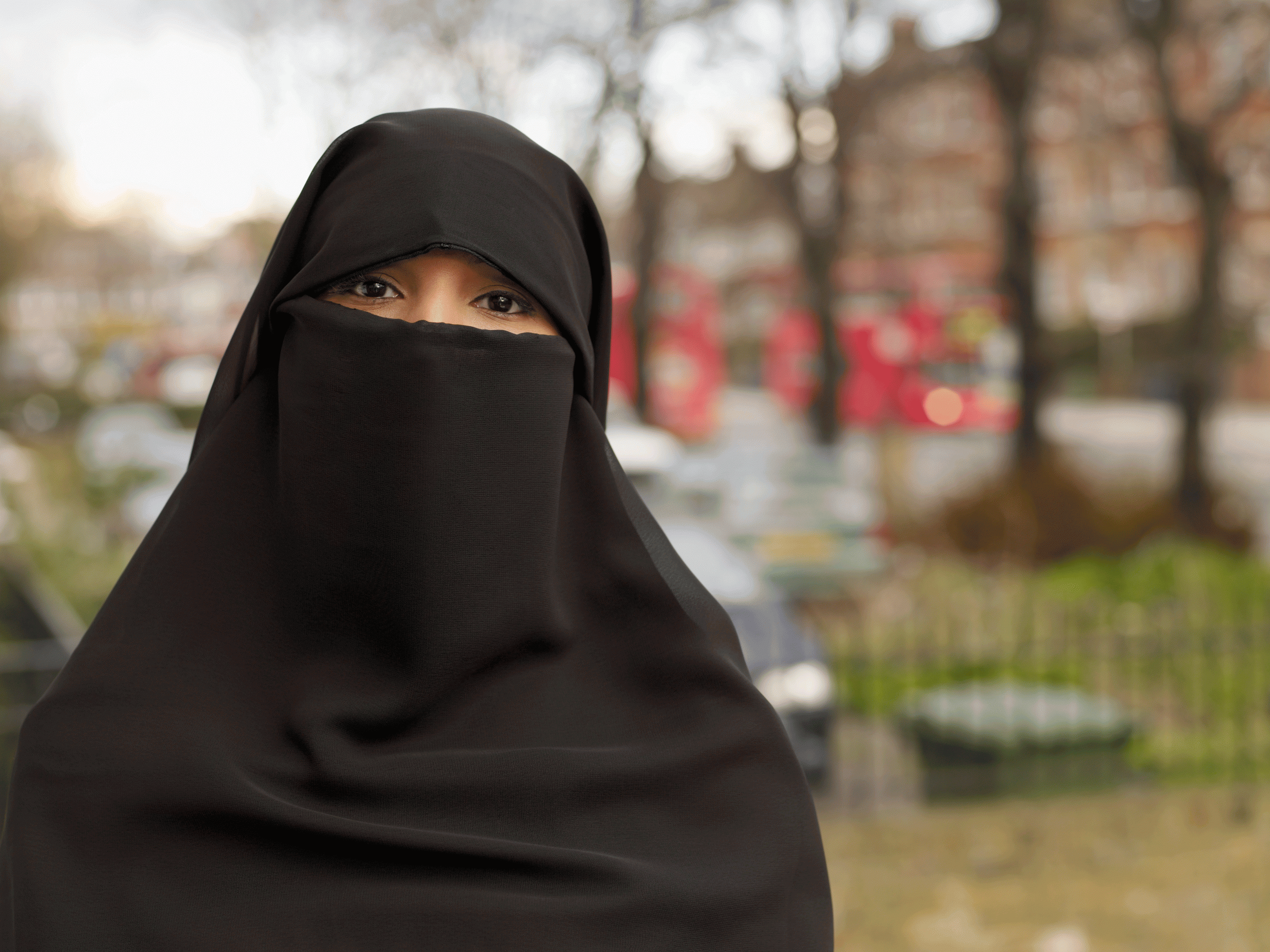 We have seen more than 10 days of Harvey Weinstein headlines, yet there is still no sign of news fatigue on sexual harassment. This is hardly surprising seeing that the societal norm of harassment which 99 per cent of women have experienced at some point in their lives (and few men are willing to acknowledge) is finally being talked about in public.
Last week Mayim Bialik wrote a much-discussed New York Times op-ed which seemed to claim that modest clothing can prevent sexual harassment. Biba Kang's excellent article about bad feminism in The Independent discussed the issues Bialik raised at length. Having read that, I believed I had nothing new to add to the debate – until I began to listen to the women who cover themselves in modest clothing from head to toe, including the hijab on their heads.
Bialik identifies as a feminist, yet it feels like her beliefs on the issue of sexual harassment stand at the opposite end of everything feminists have argued for decades. And that is that sexual harassment and rape is not about desire or sex. It is simply about power – a power that stems from male entitlement.
The idea that modest clothing prevents sexual harassment is refuted by a number of Muslim women who have not hesitated to join the #MeToo campaign. They have shared details of what happens to them on an almost daily basis despite being fully covered.
Harvey Weinstein: The celebrities who have accused him of sexual misconduct so far
Hanan from Cardiff was open about what happened to her. "My sister and I started walking the same route to work a few years ago. One morning, a guy walked past us angrily holding his crotch. It was creepy but we quickly dismissed it. Two minutes later, he walked past us again ... this time holding his exposed penis while looking at us angrily.
"We were frightened and stunned. We walked as fast as we could, taking turns to check he wasn't following us.
"When we called the police they thanked us for alerting them and said this kind of behaviour foreshadowed a sexual attack. They explained that people considering a sexual attack will often begin with aggressive indecent exposure as a 'warm-up'. This was on a busy street on a weekday morning."
Farzana from Yorkshire, a mother of two, recalled how she has been harassed in the UK and abroad. "I had my crotch grabbed in Pakistan in the bazaar. It was very crowded and I didn't see who did it. I had a niqaab (full face covering) on at the time.
"Before that when I was 16, a tailor in Pakistan felt up my breasts in front of my mum while he was measuring me. I didn't realise what happened until afterwards when I thought about the event and processed it.
"Before I was married, I was asked by two Caucasian men in a car in Middlesbrough if I'd like to suck their c**ks."
Myleene Klass describes how Harvey Weinstein offered her a sex contract in 2010 interview
Many preferred to speak anonymously, like the Londoner who told this story: "I started to wear the hijab when I was 17 and there have been different incidences [sic] of varying degrees. From constantly being 'banged into' on a crowded tube train to when I was working in a clothing store in central London. The white male builders apparently had a vote and decided I was the best looking member of staff – a colleague told me about it. It made me feel cheap and I guess it was because they would often look at me in the way that only men with one thing on their mind can. The clothes I was wearing didn't matter as they all seemed to undress me in their minds."
An older woman confided how her experiences from years ago still haunt her. "It doesn't matter what you wear. Some men think they have the right to prey, harass, grab, touch and treat women like objects. I was very young when it started. I was 15. It was a distant relative who used to harass me. But I didn't tell anyone. After a while I just made sure that I was never alone when he was around."
Another young woman told me how she was raped four years ago in her northern city: "As a hijabi woman covered head to toe, [modest clothing] didn't stop my rapist."
SNL finally addresses Harvey Weinstein story
Her case is not one of the 15 per cent of those who experience sexual violence that is reported to the police. Her rapist is known to her and living free as a bird while she deals with his crime against her. I asked her why she didn't go to the police.
"I just couldn't. There is just so much stigma attached to it."
The Muslim Women's Network UK runs a helpline for Muslim women. Shaista Gohir, the chair, told me: "We receive calls on the helpline from Muslim women who disclose sexual assault and rape. They have been fully dressed. Some have been wearing the headscarf, jilbab (full robe) and even the face veil. The offenders have included family friends, family members, and also respected religious leaders in the community.
"Women's dress is an excuse popularised by men to justify their behaviour so they don't have to take responsibility. It makes me angry when some women join in and peddle the same narrative instead of challenging it."
Join our commenting forum
Join thought-provoking conversations, follow other Independent readers and see their replies