I took out a full-page ad in the New York Times today because mothers have been hit hardest by the pandemic
The Biden administration needs to put us at the center of America's economic recovery plan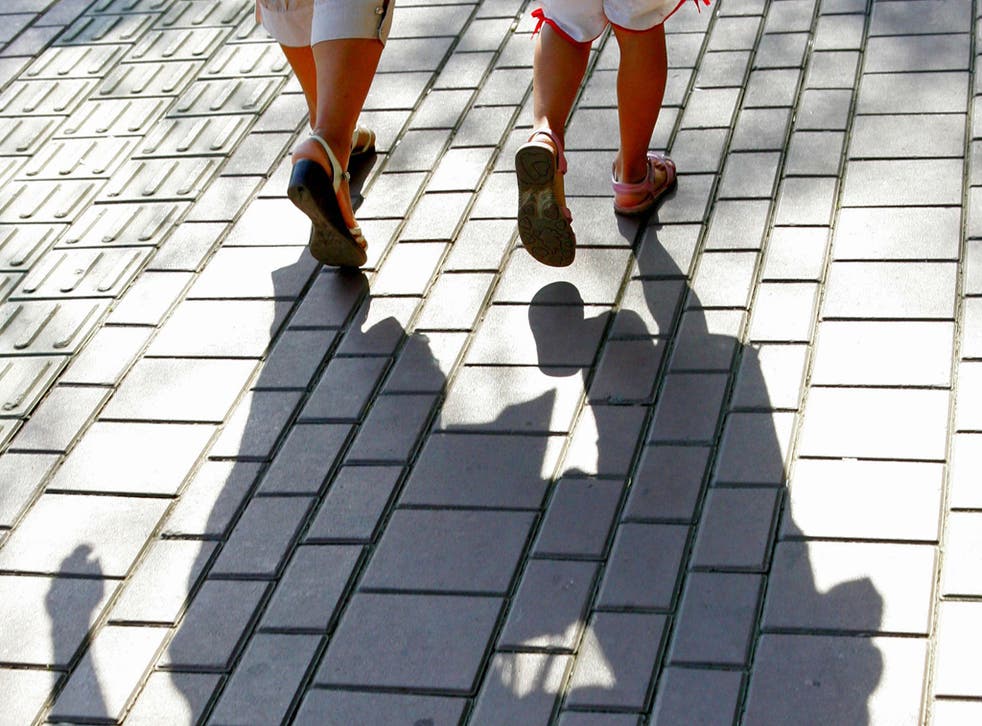 Today my organization, Girls Who Code, took out a full-page ad in the New York Times urging President Biden to implement a "Marshall Plan for Moms". Why? Because I'm tired of waking up every morning to new headlines about the demise of women's careers and hearing zilch about solutions. And I'm not alone. Our open letter was signed by 50 prominent women, from A-List celebrities to tech founders to labor leaders representing hundreds of thousands of working women. Our ask is simple: put moms at the center of our economic recovery.
If there's one thing we've learned during the pandemic, it's that moms are the bedrock of society. Overnight, we became teachers, nannies, tech support, cooks — you name it, we've done it this year. When America shut down, we stepped up.
When we all went home last March and schools closed their doors, it didn't take long for the trend to emerge: women, especially women of color, were being disproportionately impacted by Covid-19. As early as May, research showed that women were "maxing out and burning out." We were bearing the brunt of childcare responsibilities, working a "second" second shift, and it was having a measurable impact on our mental health.
By September, the trend had become a full-blown national crisis. More than 2 million women had left the workforce, at a rate of four times that of men. One in four women was considering downshifting their careers or leaving the workforce due to Covid-19. And in December, 100 percent of all jobs lost in the US were lost by women. 
Most of us don't need research studies or jobs reports to tell us how it happened: we are living it every single day. Some moms, the lucky ones, are juggling Zoom calls while making cereal and helping our kids log in to online school. We are running ourselves ragged, exhausted, passing up career opportunities and deferring our dreams because we simply cannot do one more thing.
Other moms have seen their lives turned upside-down. They have lost jobs in hard-hit sectors like hospitality and are dealing with issues like food insecurity that no American should face. That's why we are calling on the Biden administration to create a task force dedicated to passing a Marshall Plan for Moms. The plan should include short-term direct payments to moms, depending on need. I've heard this idea is controversial, and I respectfully disagree: it's time to put a dollar figure on our unseen, unpaid labor. We cannot fix what we cannot name.
Beyond basic income, a Marshall Plan for Moms should be a 360 plan to get women back to work that includes retraining programs to address the seismic shifts in our economy that have happened this year, as well as school reopening plans to get kids back in school five days a week.
And let's be honest: we didn't get to this place overnight. Like so many inequalities in our society, the pandemic has shined a bright, unflattering light on the lack of structural support for moms. We have to act immediately on policies to address paid family leave, affordable childcare, and pay equity.
If all that sounds like an overly ambitious plan, consider this: in one year, women's workforce participation has dropped to where it was in the 1980s. The gains we've spent decades fighting for could be erased overnight.
President Biden didn't create these problems, but as we "Build Back Better", his administration has an opportunity to fix them. I'm encouraged to see some of these policies already in the administration's American Rescue Plan, which includes funds for reopening schools and childcare, and raising the minimum wage. As this plan makes its way through Congress, it's critical we keep the focus on moms.
The first 100 days of a new administration are an opportunity to define our values as a nation. Let's start by valuing moms.
Reshma Saujani is the founder of Girls Who Code 
Register for free to continue reading
Registration is a free and easy way to support our truly independent journalism
By registering, you will also enjoy limited access to Premium articles, exclusive newsletters, commenting, and virtual events with our leading journalists
Already have an account? sign in
Join our new commenting forum
Join thought-provoking conversations, follow other Independent readers and see their replies