My mums' WhatsApp group chat is a window to the world of modern parenting – but it also feels like the 1950s
Yesterday, one of my mum-friends posted a photo of a neat row of washing hung on the line and gently drying in the sun, congratulating her husband on his domesticity. Sadly, I couldn't share her joy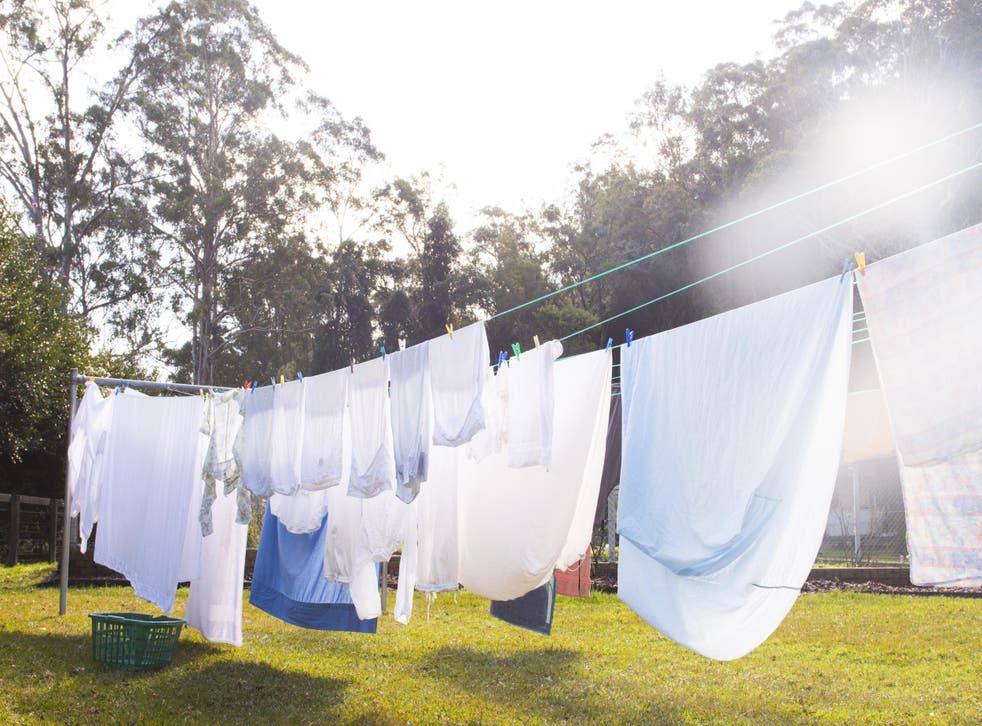 It takes a village to raise a child, but in this age of austerity, a couple of WhatsApp groups will do.
Like any social group, WhatsApp groups can be useful, supportive, but also occasionally irritating and riddled with social pitfalls. "Shappi Khorsandi has left the group" will only ever sound passive-aggressive and faintly portentous, so I just never leave. I would hate for anyone to think that I'm not fully invested in their three-week investigation into whether the fox who raided the bins on the 15th was the same fox that someone's mum saw in the alley by the Co-op on Saturday afternoon with ripe mango in his fur.
I belong to a few groups of friends and neighbours that consist almost entirely of childcare SOS calls, moans about the council's overly literal rubbish collection, and the occasional frantic plea for a spare egg.
By far the most active of my groups is the little gang of mum-friends that I joined when my daughter started nursery so that we could meet for coffee. We've remained a supportive little clan ever since. There are eight of us – a funny, kind gang from a mishmash of age groups, ethnicities, and class backgrounds – and we have a laugh, discuss serious stuff, and occasionally meet up to get bladdered.
Yesterday, one of my mum-friends posted a photo of a neat row of washing hung on the line and gently drying in the sun, congratulating her husband on his domesticity.
But then: "I would like to point out he has picked ONLY his clothes from the basket". It was true. No children's clothes, and not so much as a pair of my friend's knickers. This was clearly deliberate – painstaking, even – as it's almost impossible to do a wash in a family home without a child's sock, a plastic dinosaur, and a few small items of crockery finding their way in.
I was expecting the rest of my gang to share my amusement, but no: they were impressed that a grown man had done his own washing. "Lucky you!", they said, and "haven't you trained him well!" What? These are bold and brilliant women yet the consensus seemed to be that men, bless 'em, are incapable of doing the most essential domestic tasks.
Here I find myself defending the men in my own life. My current boyfriend owns no fewer than eight of his own laundry baskets for some unknowable reason, and it was only after my husband and I broke up that I realised that elves didn't come into the house in the night to separate darks and colours. He left me with a mountain of laundry that, half a decade later, I'm on the brink of getting to grips with.
Whatsapp users urged to update app immediately as disastrous security bug discovered
Unlike vacuuming or cleaning the loo, "the wash" is not just one job. It's a never-ending process of collecting dirty pants from wherever they've fallen off the unwitting wearer, deciphering the ancient runic system of the clothing label, segregating them by colour, fabric, and moral code, hanging them out to dry where you hope the dog can't reach, ironing them, reclaiming them from the dog bowl, tearfully repeating the first five steps, and finally folding and putting them away.
It is long, laborious, and mind-numbing work, and there are always a billion things that I'd rather be doing, such as clawing at my own face with ragged nails. I hate it, I resent it, and if there is another adult sharing my life, then they are going to have to help me with it or I will be sleeping in a padlocked onesie. On the flip side, the sight of a man intently turning a pair of jeans inside out is a massive turn-on, and all the more so if he can maintain eye contact through. Could any passing porn directors please take note.
Years ago, I lived with a man who left his pants on the floor for me to pick up. He never explicitly said that he expected me to do this, but as I was the only other person in our flat, it was well understood. Eventually, I asked him what the deal was with the pants. He gave me a bashful smile and said: "I'm sorry – I'm a boy." But he wasn't: he was a fully grown man. He didn't seem to appreciate the difference, and so he didn't change, so we broke up.
The crux of it was that I simply could not fancy a man that I had to mother, and I resented being made to feel like I was "nagging" when I brought it up.
Support free-thinking journalism and attend Independent events
I'm trying to do my bit for the next generation. I have an 11-year-old son, and I make sure that he knows what a bog brush is for. He has a basket in his room for dirty clothes which he has to bring down himself and sort into the "big baskets" of colours, whites, and darks. I've set aside three weeks in 2021 to teach him the great mysteries of the dishwasher.
It's not fun for him, but then women are not genetically predisposed not to mind household chores either. I could cast sharing housework as a feminist issue, and I suppose that it is, but on a more basic level, it is simply an expression of appreciation and love.
Register for free to continue reading
Registration is a free and easy way to support our truly independent journalism
By registering, you will also enjoy limited access to Premium articles, exclusive newsletters, commenting, and virtual events with our leading journalists
Already have an account? sign in
Register for free to continue reading
Registration is a free and easy way to support our truly independent journalism
By registering, you will also enjoy limited access to Premium articles, exclusive newsletters, commenting, and virtual events with our leading journalists
Already have an account? sign in
Join our new commenting forum
Join thought-provoking conversations, follow other Independent readers and see their replies