My penpal is a murderer serving her time in prison. This is what she taught me
I was assigned a middle-aged, female inmate in a high-security prison located in the south. All I knew about her was her name and her crime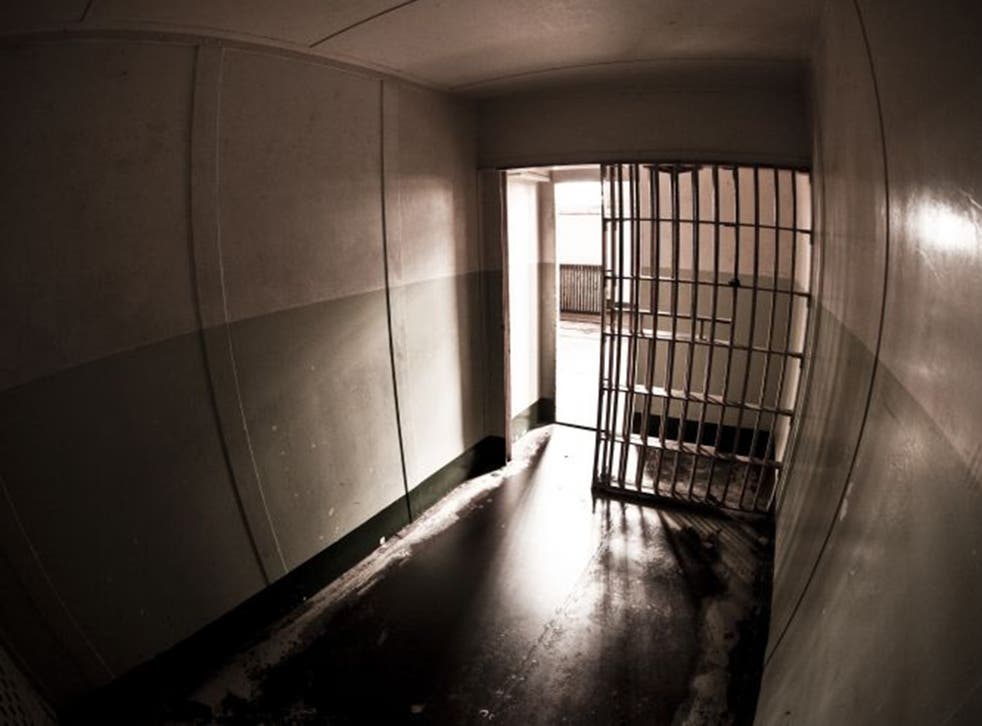 Last year, my world unexpectedly crumbled. I lost my job, my partner and began on a downward spiral of clinical depression.
Luckily, I was surrounded by people who would listen to me without judgement, and it was thanks to those people that I slowly healed over time. Then the pandemic hit, and a topic on everyone's lips was loneliness. I vowed to myself that I would do everything I could to ensure that even one other person never felt alone.
And that's when I stumbled upon a Facebook post asking for volunteers to write to prison inmates. I had no initial hesitation and immediately messaged to express my interest. I was assigned a middle-aged, female inmate in a high-security prison located in the south. All I knew about her was her name and that she was incarcerated for murder.
Murder.
I felt almost immediate regret and spent that night in bed questioning and thinking what type of murder she was charged with, as though some kinds are more forgivable than others.
Left with the address to write to and a brief description of my new friend, I spent a few weeks pondering whether I'd made the right decision before I put pen to paper. Have I put myself and my family in danger? How could I possibly begin to sympathize with a murder felon? Will they become obsessed with me? All of these are reasonable fears. But there are several safety measures put in place to ensure both penpals remain safe.
I discussed my concerns with some family members and friends, many of whom thought I was joking, laughing at what I was about to get myself into. They said it was possibly the craziest thing I'd ever done. But, one or two who really understood the value that I saw in the program discussed my worries with me and reminded me why I signed up in the first place.
I tore just one page from my notebook and intended my first letter to my new friend to be an introduction to who I was, talking about my love of history, my dog and the fact that I'm one of three girls. I thought one sheet of paper would be enough, but found myself wanting to keep writing. The process reminded me of how much I love writing real letters and how we have lost a beautiful love language to social media and texts on smartphones.
Handing over a letter addressed to a state prison at the post office is an incredibly strange feeling. The first time I did it there was an overwhelming feeling of shame, as though the lady behind the counter would think I was up to something suspicious or was writing to my lover on the inside.
Weeks go by before you can expect a letter back. Prisons have to check the contents of the letter, and then, of course, there is the matter of us being in different countries — I'm across the Atlantic in the UK. When a letter showed up on my doorstep featuring a US stamp, I'd almost forgotten entirely what could be inside.
Just a few lines in, I learned that the lady I had set myself up for a relationship with was imprisoned for killing another woman while driving under the influence of alcohol. I was relieved that she hadn't killed somebody in cold blood but felt anger that she had put herself in a situation I could have never condoned.
She is middle-aged, and has a good handful of children and grandchildren who she has yet to meet. Her hobbies are similar to those of most other women her age, and when she wrote about her love for the outdoors and the feeling of sand between her toes, my shoulders dropped and eyes softened.
My penpal told me about the crime. Each day she says she would swap her life for the one she took. And although she has missed seeing nearly all of her children grow up and have their own babies, she knows every moment in that cell is deserved.
I still continue to wrestle with my emotions, to ponder whether striking up conversations with somebody who took the life of another human being is right or wrong. But does anybody deserve to feel alone? To feel as though there is nobody who will talk to them and sympathize with their fears and worries? I must admit that if she hadn't said she felt regret for what she'd done, I'd struggle to feel any affection toward her at all. However, it's clear to me that she could not regret her previous choices more.
The decision she made to get behind the wheel after a drink was reckless and ultimately tragic. She will live with that decision and the pain of its consequences for the rest of her life. But her vulnerability, humor, and the fact that she is still, underneath it all, just a very normal person inspires me. I have never encountered such a level of honesty.
Join our new commenting forum
Join thought-provoking conversations, follow other Independent readers and see their replies