The music industry is broken – but we can make it fairer for all musicians
I couldn't live with myself if I continued to work in an industry that was hostile for music makers, so I came up with a solution to end the woes of artists around the world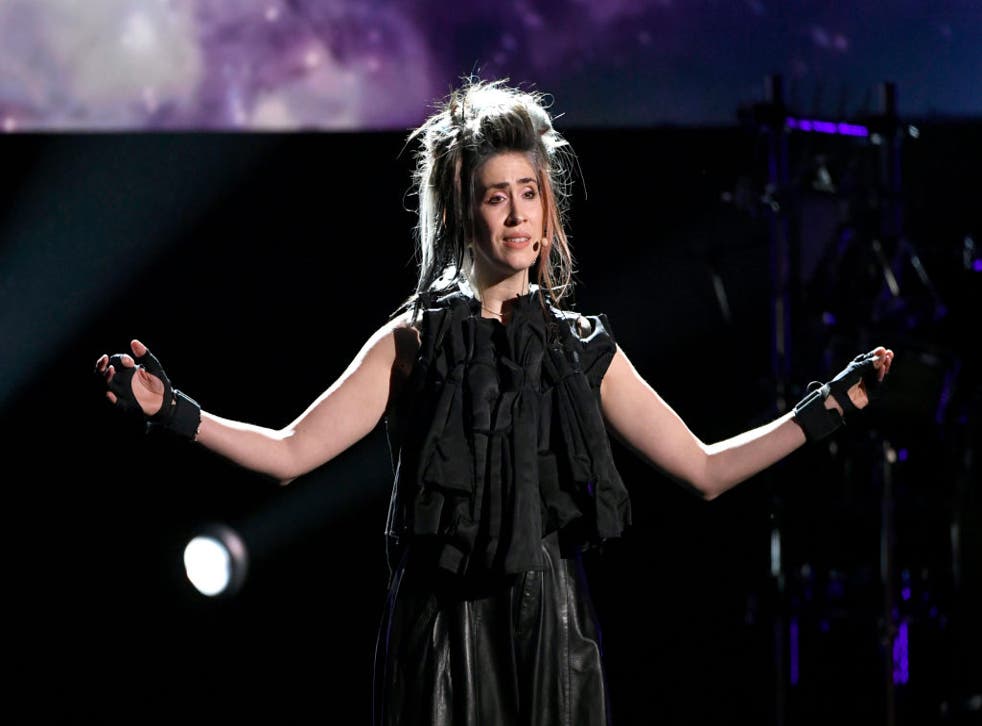 I'm nervous, anxious and mildly terrified. Oscillating between mad optimism and utter hopelessness. This is the biggest project I've ever tried to pull off. It's make or break time, and we – that's me and a small team of six – have been burning the candle at both ends to achieve this critical first step. I know it sounds dramatic, but I truly believe that the future of music depends on what happens next.  
But let's start at the beginning: three months into motherhood, I reached a point of no return with the music industry. I realised I couldn't live with myself working with it the way it was any more: largely unhelpful, broken and often quietly hostile. I wanted to put what little energy I had left into trying to fix it. 
Ever since then, I've been talking about, writing about, soliciting feedback about and pouring any spare cash I have into what I feel is the solution to all of these woes. I call it "The Creative Passport".
The Creative Passport is a verified digital ID for music makers, allowing them to update, manage and control all information about themselves and their works from one place. No more multiple profiles to keep updated, and passwords to remember; and no more identity scams and verification due diligence for music services. A new music services digital marketplace can thrive, bringing fresh income streams to music creators and the music ecosystem.
The industry is largely built upon the licensing and distribution of recorded music. The lion's share of recorded music rights sits with the three major labels. Collections societies, publishers and labels are in place to license the songs and recordings to music streaming services, such as Spotify, Apple music, Amazon music and Google. Not surprisingly, they do rather well out of this deal, especially now when most of the world has turned to watching content or listening to music at home.
Musicians are not happy with the situation. It's even gone to parliament with an inquiry into the economic impact of the streaming music industry. How can we bring about more opportunity and choice? How can we drive innovation around the business and discovery of the music makers, whether for new opportunities around touring, brand partnerships? And how can we commission or sync opportunities in music, TV, film, mixed reality or interactive gaming, to name a few areas?  
This is where The Creative Passport comes in. There is nothing like it. Until now. It's a portal, but it really comes down to people. When we have people, music makers, not at the end of individual emails or phone numbers, but plugged in and wired for change, services can truly innovate and create for the benefit of both us and them. We will have a network. No more scavenging for scraps.
I've emailed every single musician I've ever worked with over the last 20 years, asking them to hear me out. Essentially I'm asking musicians to sign up to The Creative Passport. As of now, they can sign in, verify themselves, add biographies of differing lengths, a press image, their skills, official links (social media, official website etc), musicians who inspire them, hardware and software they use, interests, music industry identifiers such as their ISNI or IPI numbers, contacts and location. All information that doesn't currently exist out there in any integrated or meaningful way.  
The idea is that by doing this, music services can see who's who and what information they want to share. It's a hybrid of LinkedIn, Myspace and Google docs, designed specifically for music makers, with the essential difference that it's aim is to be fully integrated, so we never have to type in this information twice anywhere else. Beyond that, it's seeding a business to business network deep under the concrete of this largely inflexible and slow to progress music industry. In reality, we are not yet integrated and we need to be.
We need a lot more funding to achieve that absolute goal. But what The Creative Passport can do right now, if enough of us sign up, is to show every service out there that we are indispensably useful and undeniably the largest and most organised group in our industry. Bigger than any label or streaming service.
Register for free to continue reading
Registration is a free and easy way to support our truly independent journalism
By registering, you will also enjoy limited access to Premium articles, exclusive newsletters, commenting, and virtual events with our leading journalists
Already have an account? sign in
Register for free to continue reading
Registration is a free and easy way to support our truly independent journalism
By registering, you will also enjoy limited access to Premium articles, exclusive newsletters, commenting, and virtual events with our leading journalists
Already have an account? sign in
Join our new commenting forum
Join thought-provoking conversations, follow other Independent readers and see their replies