Muslim men face pressure to ignore their mental health problems – it is time to stop the denial
Stoicism and the belief that faith should be able to overcome mental illness is stopping men from getting the help they need. This has to change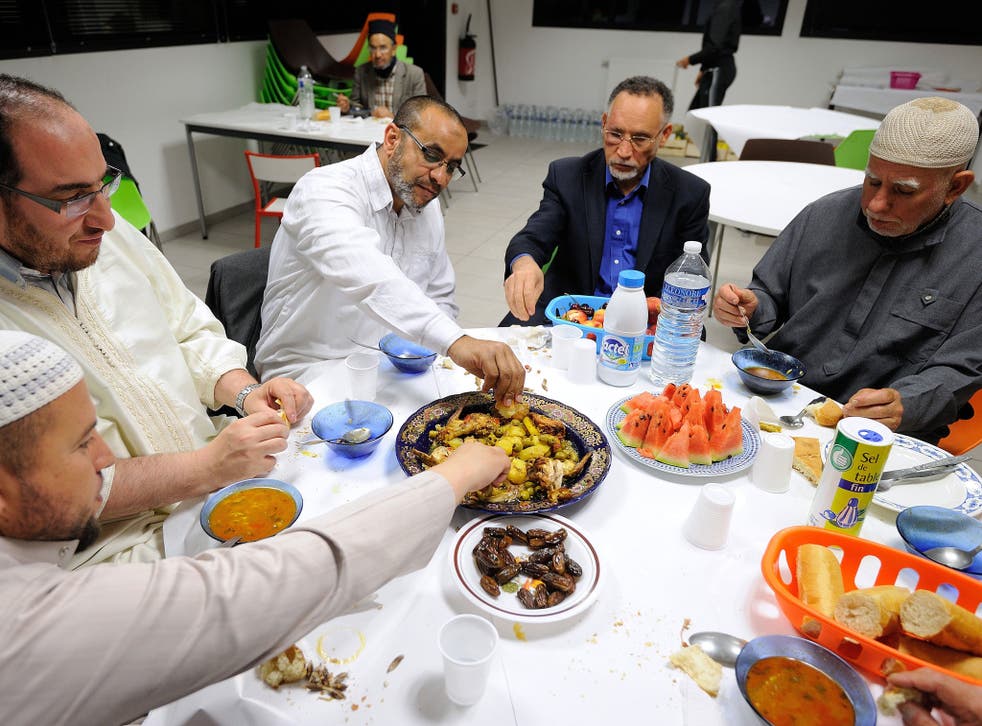 It's National Men's Health Week and men's health – physical and mental – is in a state of crisis in Britain. Male obesity levels are rising, prostate cancer incidences are rising and so are eating disorders like anorexia which, until recently, were very uncommon. With suicide being the leading cause of death of young men under 35, the mental health trends are perhaps the most alarming. Globally, depression has overtaken back pain as the number one cause of disability, as the illness has surged amongst men of all backgrounds.
But my years on the frontline of the NHS during emergencies like Grenfell, as well as volunteering with refugees and internally displaced people in Calais, Lesvos and Iraq have opened my eyes as to how mental illness affects Muslim men, like myself, in slightly different ways.
It's the culture, you see. We've inherited sometimes noble, often harmful ideals of traditional masculinity, of the importance of stoicism, of being seen as the unbreakable, impenetrable provider without weakness.
Other downright dangerous traditional views also persist. Blame is often placed on the person who is depressed, and their faith questioned as if it is an issue of belief. Mental illness is often seen as a weakness.
Often, community members believe that because depression isn't visible, it is simply not real. In fact it speaks volumes that the word "depression" doesn't even exist in many of the South Asian languages most widely spoken by British Muslims. The closest equivalent phrase means "long-term psychotic type condition".
UK news in pictures

Show all 50
Men of all backgrounds are on average one third less likely to seek medical help than women – BAME men even more so. Me and my healthcare colleagues are looking at a ticking time bomb. So many of these men are in denial about their health issues, and only seek help when it is nearly too late.
I recently had a Muslim man who came to see me in my GP practice every few weeks without any obvious reason. We discussed everyday life in London, the cricket World Cup and how to make a proper cup of tea. Anything but actual medical issues.
Something didn't feel right. And as I tell I tell the juniors I train now – if it doesn't feel right then it's probably not. Trust your GP spidey-senses.
Support free-thinking journalism and attend Independent events
Once the penny had dropped, things became clearer for both me and Mr Khan: fifteen minutes later, he left my clinic room with a diagnosis of depression, a plan in place and a follow up appointment to review him in a few weeks' time.
We got to Mr Khan in time. But many are not so lucky. Lots slip through the net – our over-stretched National Health Service simply doesn't have the resources to help them as quickly and effectively as we would like.
So why am I writing this? As a GP, a health campaigner and a long-term advocate of preventative medicine, now is the time to speak up. To Muslim communities and community leaders, it is time that we addressed the issues that exist head on, to address taboos and to support the congregation with their health needs.
Moreover, there should be culturally competent mental health provision, that caters to BAME experiences. These services should provide holistic health and wellbeing support from the community, for the community.
And finally for all of those men, ethnic minority or not, who are suffering from depression or other forms of physical or mental health problems, I wish to remind you that you haven't done anything wrong; that God is not angry with you, and that you don't need to suffer in silence.
Now is the time to share any concerns you have about your health with your local GP or healthcare team – it is never too late to seek medical attention.
Register for free to continue reading
Registration is a free and easy way to support our truly independent journalism
By registering, you will also enjoy limited access to Premium articles, exclusive newsletters, commenting, and virtual events with our leading journalists
Already have an account? sign in
Register for free to continue reading
Registration is a free and easy way to support our truly independent journalism
By registering, you will also enjoy limited access to Premium articles, exclusive newsletters, commenting, and virtual events with our leading journalists
Already have an account? sign in
Join our new commenting forum
Join thought-provoking conversations, follow other Independent readers and see their replies