Muslim men need to understand that the Quran says they should observe hijab first, not women
For some reason, a lot of men seem to think they can simply force women to observe hijab. Instead, the Quran and Prophet Muhammad are clear: in Islam, us men are not actually allowed to do that at all. The burden of modesty lies with us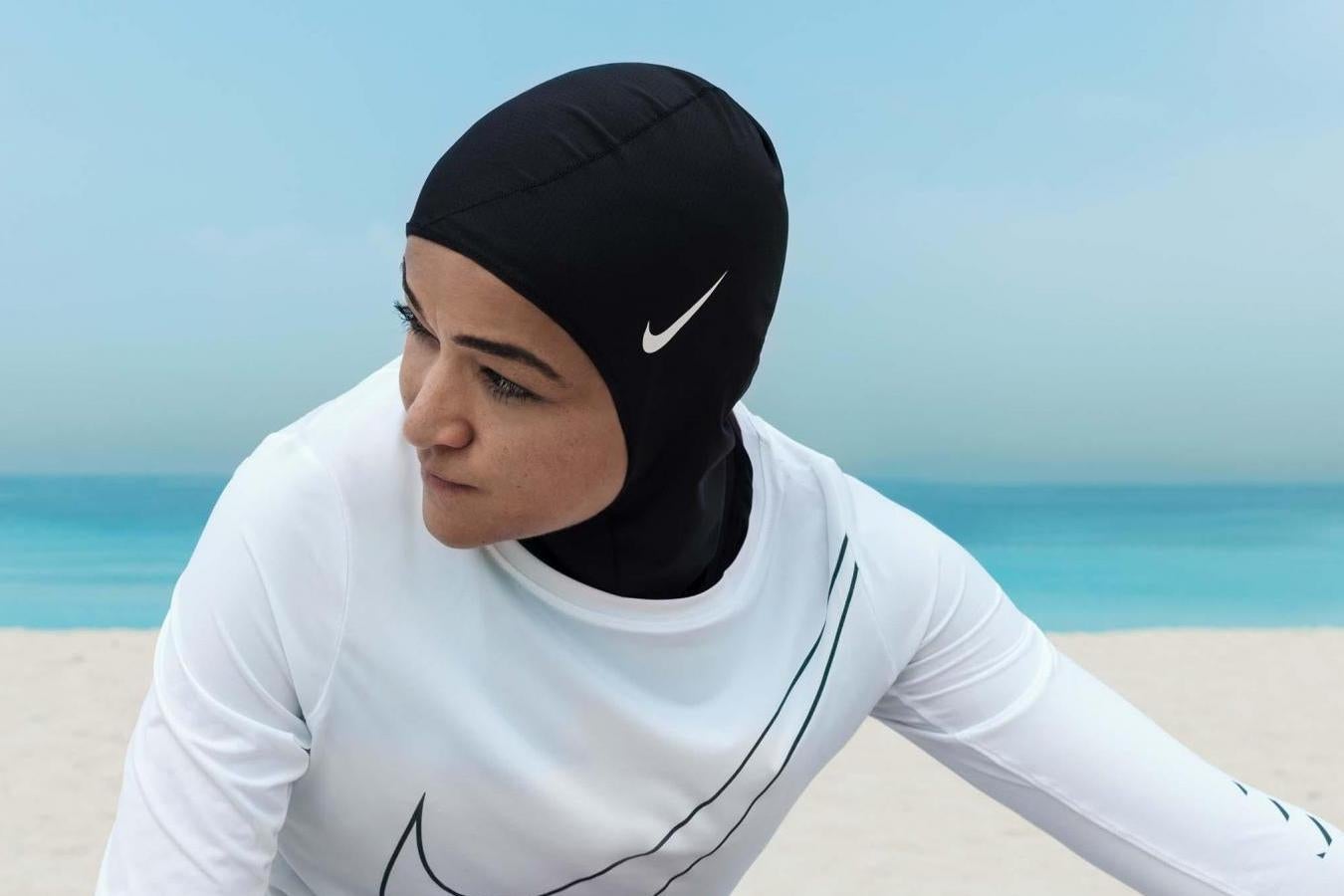 In my day job, I'm a civil rights attorney fighting for Muslim women's rights. So, when I saw #MuslimWomensDay trending on Twitter this week, I felt compelled to share my thoughts on hijab. The thread went viral, I believe, because it addressed an apparently novel point about hijab that too few people realise.
That is, when addressing hijab, the Quran does not address women first. It addresses men first. That's not a typo. Islam places the primary responsibility of observing hijab not on women – but on men. It's critical to understand this point.
People often conflate "hijab" and "headscarf". Wearing the headscarf is one form of hijab, but men often forget that hijab is much more. And at the genesis of the hijab discussion, the Quran commands men to not stare at women and to not be promiscuous. The Quran 24:31 obliges men to observe modesty: "Say to the believing men that they restrain their eyes and guard their private parts. That is purer for them. Surely, Allah is well aware of what they do."
This verse rebukes forced laws on women that claim "women must cover otherwise men are distracted". It destroys rape culture because it commands men to reform themselves first and exclusively. It demolishes complaints that what a woman is wearing is "too provocative", whatever that means, because it flat out forbids men from gawking at women.
Muslim fashion designer features hijabs at New York Fashion Week
Show all 8
In Islam, men have an obligation to God and to women to observe hijab. I imagine a conversation between someone teaching the Quran and a guy as follows:
Teacher: Don't stare at women.
Guy: But she's wearing revealing clothing!
Teacher: Why are you staring? Stop.
Guy: But it's revealing.
Teacher: Why-are-you-staring?
Guy: Uh…
It's that simple. If a guy chooses to accept Islam, Islam says he must observe hijab. The Prophet Muhammad's directives further affirm this view. He admonished men, "Be chaste yourselves, and women will be chaste as well," again putting the primary burden of hijab on men.
This point was again illustrated when the Prophet rode with his companion Al Fadl bin Abbas. A woman described as strikingly beautiful approached the Prophet to seek his guidance on some religious matters. Al Fadl began to stare at her because of her beauty.
Noting this, the Prophet Muhammad did not scold the woman for dressing immodestly or revealing her beauty. Instead, he "reached his hand backwards, catching Al Fadl's chin, and turned his face to the other side so that he would not gaze at her". Thus, the Prophet Muhammad once more established that the primary burden to observe hijab rests on men.
This teaching has a subtle but significant point. We've all heard guys say, "I want a chaste wife," yet themselves they're anything but. To such men I say: don't be a hypocrite. The Quran keeps us accountable. Only after the Quran thoroughly commands men to observe hijab by being modest, not staring, and reforming ourselves, does the Quran address women.
But here, something strange happens to many men. While wholly missing the primary burden of hijab first placed on them, men suddenly and magically discover the concept of hijab for women. It's an amazing phenomenon I see all too often in my day job. For some reason, men think they can simply force women to observe hijab. Instead, the Quran and Prophet Muhammad are clear: in Islam, no such permission exists for men to force hijab on women.
Nike showcases Muslim athletes wearing hijabs in empowering advert
As His Holiness, the Khalifa of Islam Mirza Masroor Ahmad, reminds men who force hijab on women: stop and restrain yourselves instead. In a 2014 sermon he admonished men: "Men should remember that they have not been given powers to police others and they should restrain themselves. It is not for them to cover the heads of women from outside. Men are commanded to restrain their eyes, they should fulfil their own obligations. There is not even any commandment to forcibly cover the heads of Muslim women, let alone non-Muslim women. It is men like these who have hardline ideas…"
Hijab is a critically important Islamic teaching. No one denies this. But it seems to me that too many men forget it applies to us first. Let's stop obsessing over women, and worry about reforming ourselves first. That apparently novel idea is indeed the true jihad and true meaning of hijab.
And finally, here's another novel idea for those seeking to understand how hijab applies to Muslim women.
Ask them.
Qasim Rashid is an attorney, author and national spokesperson for the Ahmadiyya Muslim Community USA. Follow him at @MuslimIQ
Join our commenting forum
Join thought-provoking conversations, follow other Independent readers and see their replies