It no longer feels safe to fly as a Muslim – and airlines are making a difficult situation worse
The woman who faced questioning for reading an award-winning book about Syrian culture on board her honeymoon flight is only the latest victim of racial profiling in the travel industry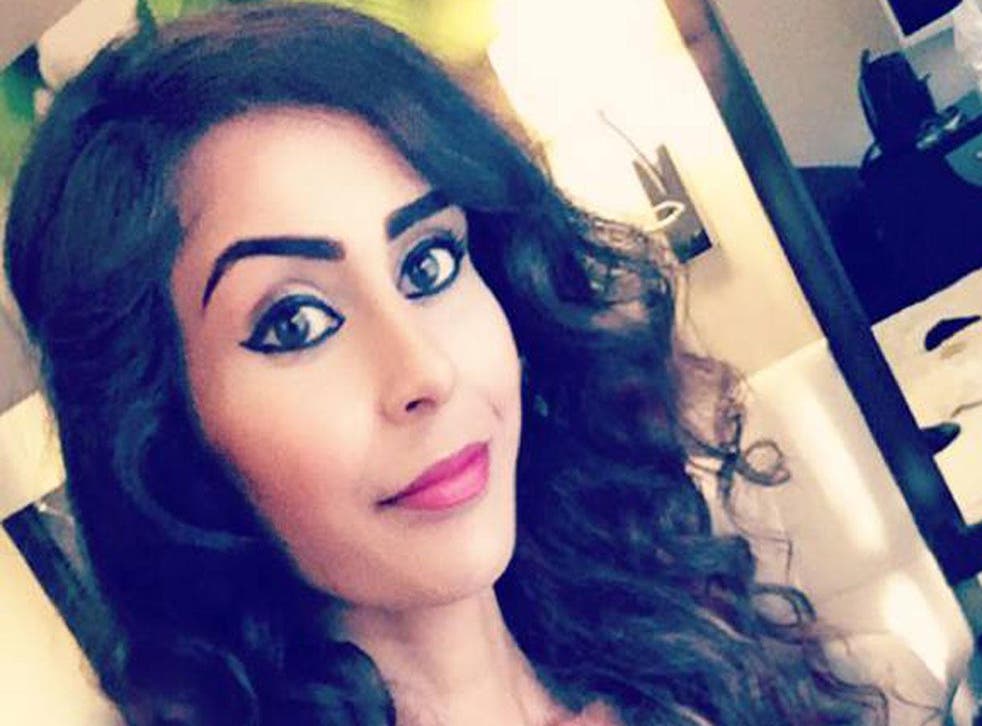 Travelling as a Muslim today is an unusually a stressful experience. The thought of being randomly selected for a security search is always on the back of your mind, and it can be worse for those who visibly wear their religion on their sleeves.
Muslim or Middle Eastern men who sport a beard report consider whether shaving it off would prevent the issue of racial profiling before flying. Just last month, the government of the United Arab Emirates advised its travelling citizens to avoid wearing the country's traditional dress while travelling abroad.
The threat of "flying while Muslim" is now so widely understood, and the term so regularly used, that it even has its own Wikipedia page. And this week, there was another story to add to the list: a Muslim woman was detained under terror laws after a flight attendant caught her reading a book about Syrian culture on board her honeymoon flight.
Video shows Muslims kicked off flight
What the cabin crew member didn't know was that the 'suspicious' passenger was actually a member of NHS staff who works to prevent teenage mental health patients from becoming radicalised.
Since 9/11, airlines have found any excuse to kick anyone who appears to be Arab and Muslim off their flights. In December, an American Muslim was singled out after the flight attendant read aloud on the tannoy, "I will be watching you", before the traveller was unjustifiably removed from the flight. In Glasgow, a woman was fearful of a fellow Muslim passenger after reading a text message she was sending, "I saw you write a text message and you wrote Allah on it". They later became friends after the woman calmly explained that 'Allah' means God in Arabic.
And in the US, nine Muslim passengers were removed from their flight to pay for seats on another carrier secured with help from the FBI, after two other passengers overheard what they believed to be a suspicious remark.
Hate crime statistics against ethnic and religious minorities suggest alarming levels of ignorance intolerance in the western world and Donald Trump's recent remarks have made matters even worse for those travelling in and out of the US. There are many cases like this example of over-zealousness, where passengers are unjustifiably challenged, removed from flights or denied a service such as an unopened can of diet Coke. There is always one single problem at its source: racial or religious profiling by flight attendants or fellow passengers.
The increase in Muslims being barred from boarding their flights is concerning for the first American Olympic Muslim athlete to wear a hijab, Ibtihaj Muhammad. She said: "When Muslims were being kicked off flights in the middle of Olympic qualifiers that was a real worry - am I going to be allowed to board my flight to make it to my Olympic qualifier?"
While airlines understandably wish to be diligent in their support for airport security staff, their unwitting attitudes have had an impact on many communities. The freedom to travel without restrictions and without fear of facing unnecessary scrutiny is now lost for some. One passenger's fear or prejudice should not interfere or infringe with another passenger's rights to travel freely, without fear of being wrongly denied boarding to a flight or detained for questioning.
The airline industry, of course, must take appropriate measures – but those measures should never involve kicking off passengers simply because they were speaking in a foreign tongue, or channelling them for questioning just because they were reading a book about Syrian culture.
Airlines, by their nature, have a global customer base. Their customers will come from all over the world – a percentage will be Arabs or Muslims (or both) and they should be treated with the respect they deserve.
Register for free to continue reading
Registration is a free and easy way to support our truly independent journalism
By registering, you will also enjoy limited access to Premium articles, exclusive newsletters, commenting, and virtual events with our leading journalists
Already have an account? sign in
Register for free to continue reading
Registration is a free and easy way to support our truly independent journalism
By registering, you will also enjoy limited access to Premium articles, exclusive newsletters, commenting, and virtual events with our leading journalists
Already have an account? sign in
Join our new commenting forum
Join thought-provoking conversations, follow other Independent readers and see their replies