Japan has ruled to spy on all Muslims – after living there, I'm not surprised
It is not so much the rise of terrorism as the 'rise of Islam' that Japan sees as a problem, and the distinction between Islam and extremist organisations such as Isis is often missed altogether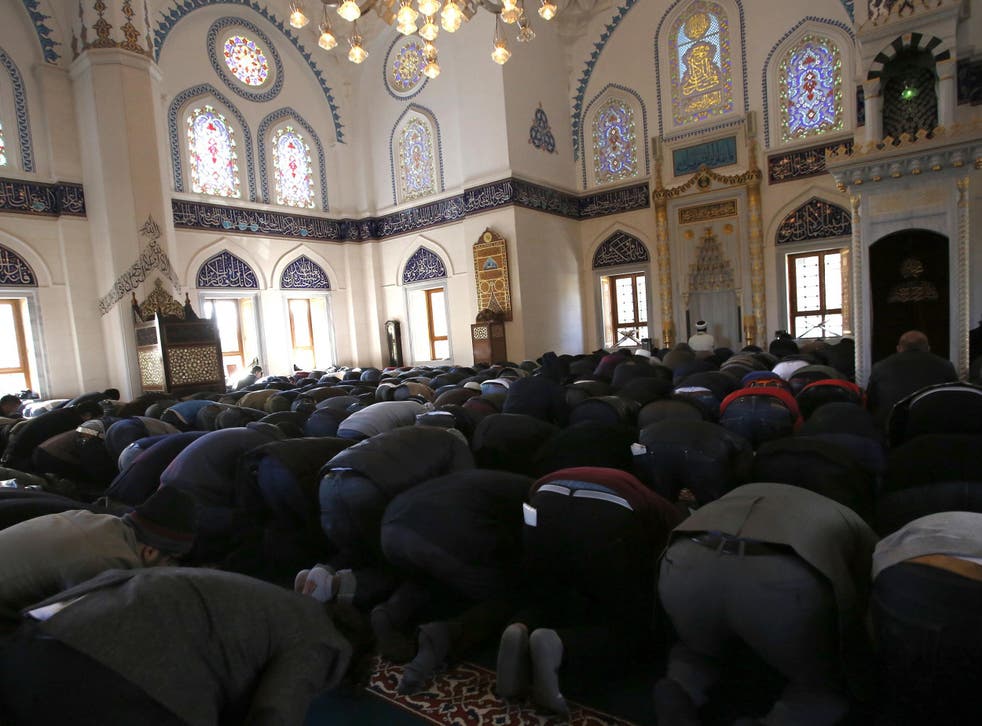 Earlier last month I was strolling through a park in downtown Tokyo, when a child suddenly caught sight of me and screamed – "Daddy, daddy! It's a gaijin!" – running to his father in abject terror. Many living in Tokyo can report similar episodes. Living here, you just take it for granted that quite a few people are going to treat you very differently because you don't look Japanese.
Japan as a nation (you will forgive the generalisation) is one that has a long-standing fascination with "foreigners" (gaijin or gaikokujin, literally "people from the outside"). Gaijin appear in the music charts, on television, and of course on every other billboard. This fascination however is often coupled with an underlying fear and mistrust.
One of the underlying narratives in Japanese culture is the binary dichotomy of the "Japanese" and the "non-Japanese". This extends to nationality or appearance (as per my little anecdote) but also to people who hold "non-Japanese" ideas, or subscribe to "non-Japanese" religions. It is sometimes argued by academics that this sense of Japanese people being "apart" or "different" from the rest of the world is deliberately reinforced by educational initiatives that ostensibly are designed to do the exact opposite, and I do have some sympathy with that line of argument.
Donald Trump: Halting radical Islam must be US priority
I would certainly agree that a Japanese national who has lived or studied abroad for any portion of time is treated quite differently (by certain people at least) than one who has not, the idea being that they have somehow been influenced – or, dare I say, corrupted – by non-Japanese ideas. In the same way, Japanese Christians and Muslims are to a degree seen as somewhat 'different' as they subscribe to what are widely perceived as being foreign ideas. There are many more traditional people who would say that their views make them rather less Japanese.
That's why it's no surprise to learn that Japan's top court has approved the government's blanket surveillance of its small Muslim community.
Somewhat tellingly, the Japanese language press has been conspicuously silent on this ruling. Most of what I've been reading about has come directly from English-language media outlets and the general angle here has been one of indignation. Surely this ruling is Islamophobic, they ask.
The difficulty with that approach is that we are applying a word describing a phenomenon we understand – Islamophobia – to a society that barely recognises this type of specific racism as a concept. In Japan, one is either Japanese or they are not. Viewed through this lens, it's no longer perhaps as surprising that, domestically at least, this is a non-story. In casual discussions with friends, it's not so much the rise of terrorism as the global "rise of Islam" that is cited as a problem, with the distinction between organisations such as Isis and the religion of Islam often missed altogether (not to mention, of course, that terrorism is widely perpetrated in the name of other religions or world views).
Yet the ruling is Islamophobic, in the most literal sense, borne at least in part of an irrational fear or phobia of Islam. I believe, however, that it is symptomatic of a much wider, deeply-rooted and historical attitude that is present in all corners and crevasses of Japanese society and culture. In a country where even the concept of racism is still seen by many as a foreign idea, inapplicable to Japanese society, it's surprising that there isn't more discriminatory legislation such as this in place.
Sadly, labelling the judgement as symptomatic of Islamophobia won't achieve anything in the long-term. The root causes of the surge in anti-Muslim sentiment in Japan should be addressed and discussed openly – but I don't hold out much hope for that, at least in the immediate future.
Register for free to continue reading
Registration is a free and easy way to support our truly independent journalism
By registering, you will also enjoy limited access to Premium articles, exclusive newsletters, commenting, and virtual events with our leading journalists
Already have an account? sign in
Register for free to continue reading
Registration is a free and easy way to support our truly independent journalism
By registering, you will also enjoy limited access to Premium articles, exclusive newsletters, commenting, and virtual events with our leading journalists
Already have an account? sign in
Join our new commenting forum
Join thought-provoking conversations, follow other Independent readers and see their replies