My 10-year-old daughter's letter to David Cameron explains why parents are keeping their kids off school
As a parent and a former primary school teacher, I've been dismayed to see my daughter lose her enthusiasm for learning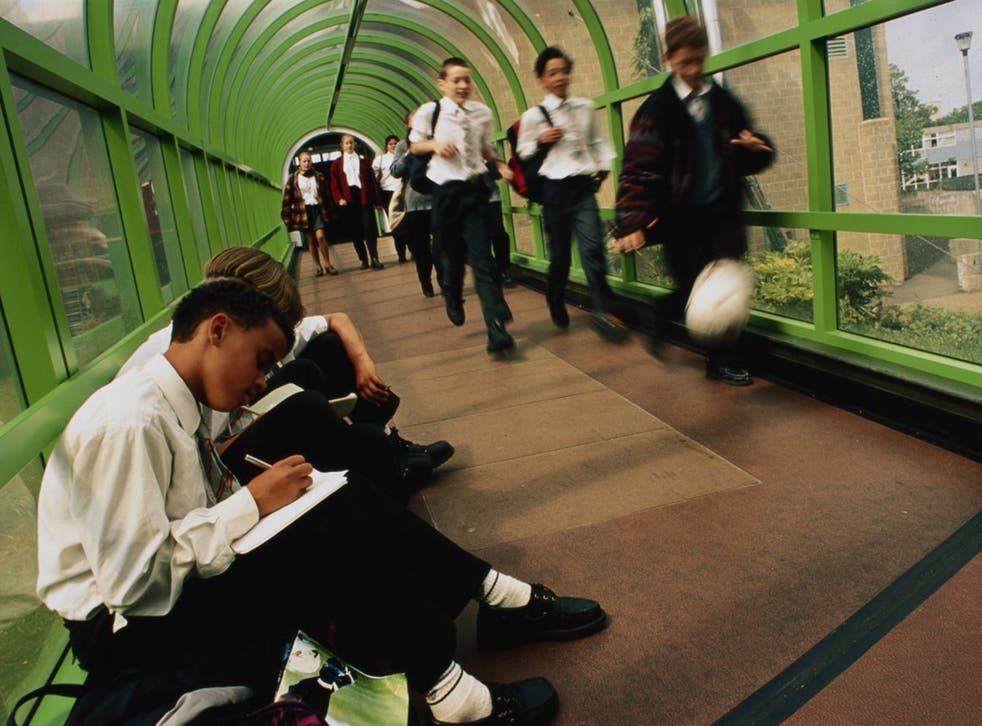 My experience as a father of two – and as an ex primary school teacher - reflects that of many other parents this week. My 10-year-old daughter Iona, who is in Year 6, has lost her previous enthusiasm for school; the joy she once had for learning seems sadly absent. The daily grind of practice tests has taken its toll, leaving her bored, stressed and exhausted.
Her school is encouraging children to write to the government, expressing their feelings about SPAG and the SATS test. My daughter has risen to the challenge, writing an open letter to Mr Cameron with an interesting twist. She has written the letter using as many words as possible from the government's list of words Year 6 children are expected to be able to spell correctly by the end of their primary education.
To make it easier for Mr Cameron, who might not be fully acquainted with these words, my daughter has helpfully written them in italics.
Dear Mr Cameron,
I am corresponding with you and your government to criticise the disastrous spelling, punctuation and grammar curriculum and SATS tests. These unnecessary tests are a hindrance to other important aspects of learning such as art, philosophy, drama and geography. There is more to life than learning the language in the recommended way you suggest. We need to equip ourselves for a full range of life's other opportunities.
As these tests have never occurred before, my year group – and the year two'­s – feel that we are being forced to learn quicker than appropriate. According to your government, these tests are about raising standards and achievement; (is this the right use of a semi-colon - this is one of many controversies?) this is not necessary as the teaching profession has other available ways to communicate how well children are doing.
It is mischievous of you to suggest these tests improve and develop our writing. Many of the grammatical terms we are being taught are irrelevant to our writing and even our excellent teachers seem to be unable to recognise their meaning. Please could you send me clear definitions of 'demonstratives', 'relative pronouns', 'abstract nouns' and 'subjunctives' so we are all clarified.
I would recommend that you get rid of the SPAG tests and add more vital aspects of learning to the educational system. I also suggest that you discuss with the parliament a way to make learning for Year 6 more fun.
(I know that the spellings in this letter are correct as I used the spellchecker on the computer.)
I would appreciate a response at your earliest convenience.
Yours sincerely,
Iona Bell, aged 10
This Wednesday the Let Our Kids Be Kids campaign wants parents to keep their children off school, to protest against an educational regime they say places more importance on test results and league tables than children's happiness and joy of learning. A group of Year 2 parents have also set up a 38 degrees petition which has so far been signed by over 40,000 showing support for a SATS boycott and a return to teacher led assessments.
Earlier this year, the National Union of Teachers (NUT) called for this year's SATs to be suspended after government assessment criteria for children's writing standards came "far too late in the process". But it is the controversial new spelling, punctuation and grammar (SPAG) test that has come in for particular criticism from teachers, with complaints that the new standards are too hard and too confusing; 86 per cent of teachers who responded to an NUT survey called on this May's test to be cancelled.
Now it's clear that teachers, parents and pupils feel the same way, it's time for David Cameron to respond. If Iona can write sensibly about the issue, then so can he.
Register for free to continue reading
Registration is a free and easy way to support our truly independent journalism
By registering, you will also enjoy limited access to Premium articles, exclusive newsletters, commenting, and virtual events with our leading journalists
Already have an account? sign in
Join our new commenting forum
Join thought-provoking conversations, follow other Independent readers and see their replies