My daughter was offered a place at an academy - so I'm home-schooling until she can go somewhere I trust
I don't trust a framework that allows the top CEO to pay himself one-and-a-half times more than the Chief Executive of the NHS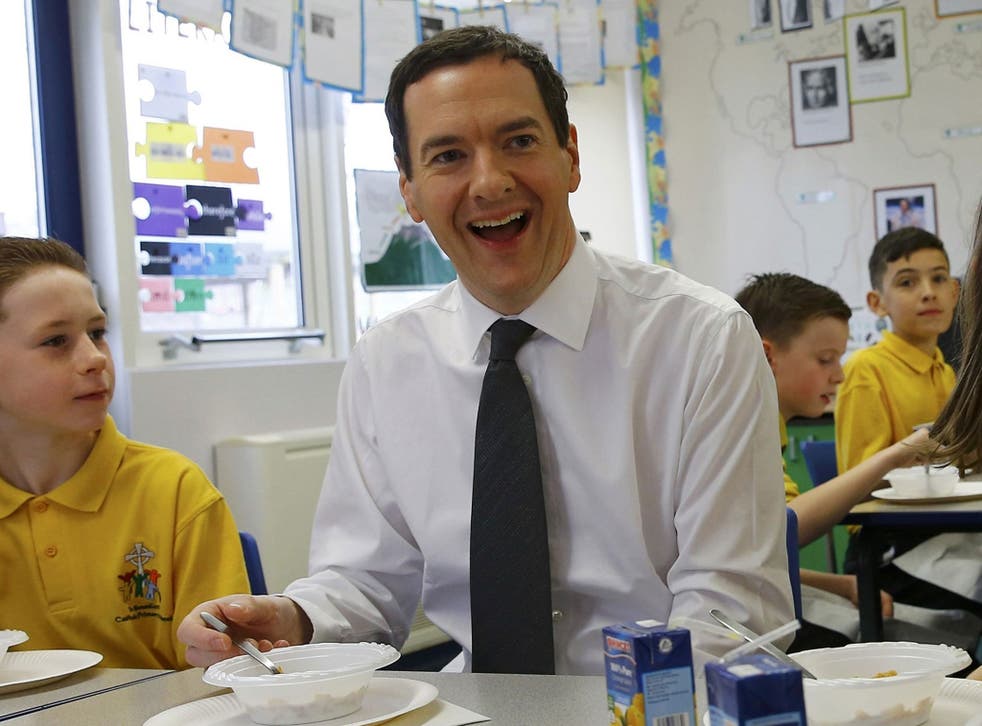 "32nd on the waiting list - that's not too bad, is it?" I asked the woman in the school admissions office.
"It's unlikely 31 girls are going to turn a place down," she replied. "You're better off with one of your other choices - where are you on those lists?"
"66th and 262nd," came my defeated reply.
It's that time of year where 11-year-olds across England are finding out where they are - or in our case, are not - going to school. Every year I read the statistics about those who get their first choice, those who don't, and those who don't get a place at all. Little did I suspect that we would end up in the latter situation.
Living as we do in London, schools are either incredibly abundant or unbelievably scarce depending on where you live. If you live in North Camden, for example, it seems there is a glut to choose from, as catchment areas happily overlap like ripples in a pond. But if you live more centrally, as we do, then you don't even make the Waiting List Top 10, as tower blocks and population density place you outside even the largest catchment area.
But don't all LEAs have to offer you a place by law? Yes, they do and so we were. My daughter was offered a place at a school 3.5 miles away from our house. So much for the whole 'catchment area = community = best for your child' principle. It's called a postcode lottery for a reason.
In order to get to this school she would have to take either two buses, or change tubes then walk 10 minutes to be a part of that community, and heaven help her if she makes friends with someone who lives an equal distance from the school in the opposite direction. So much for playdates. But that's not the worst of it. The most horrifying aspect of the offer? It's an academy.
"What's wrong with that?" I hear the childless ponder. Some of our best and brightest musicians and athletes came out of academies.
But I'm not referring to training centres of excellence, of course. I'm referring to the new product of the Government's decision to jettison educational establishments from local authority control and sell them to the highest bidder. A conversion (from state school to academy) that up until that last budget announcement was reserved only for the failing or the willing, but now is to be unilaterally enforced.
And I don't trust academies. Not one bit. I don't trust any organisation that removes their employees' right to unionise, or one that no longer values the trained over the untrained. If you don't respect teaching qualifications, after all, then why should my child respect your teachers?
I don't trust a framework that allows the top CEO to pay himself one-and-a-half times more than the Chief Executive of the NHS. I don't trust the Department of Education to step up when a local academy starts to fail, and I don't want to watch the local authority sit on their hands because their power to step in has been revoked.
I don't trust a community organisation that the community can't vote for. I don't trust a setup that allows headteachers free reign with public money with no accountability to public officials.
I don't trust a system that would allow Millers & Sons' Carpet Emporium to run schools if they have friends in the right government department. And I don't trust a system based on the Swedish model of decentralised education that has seen the Swedes falling faster and further than any other country in international tests in science, reading and maths.
So we will not be accepting the academy place that our LEA allocated us. Instead, our daughter has opted to home-school until a place becomes available at the local state school of her preference (32nd and counting).
Fingers crossed she gets in before that too is no longer an option.
Ria Lina's School of Riason, a show about homeschooling, will be aired on BBC Radio 4 in June
This article was corrected on 29/03/16 at 4.40pm to remove a reference to academies 'making profit out of children', which was incorrect as academies are technically non-profit organisations
Register for free to continue reading
Registration is a free and easy way to support our truly independent journalism
By registering, you will also enjoy limited access to Premium articles, exclusive newsletters, commenting, and virtual events with our leading journalists
Already have an account? sign in
Join our new commenting forum
Join thought-provoking conversations, follow other Independent readers and see their replies