My earliest memory is of being racially abused in Manchester. I thought we'd moved on - but now it's happening again
This is the first time in my living memory that people have come out in their millions and openly declared their xenophobia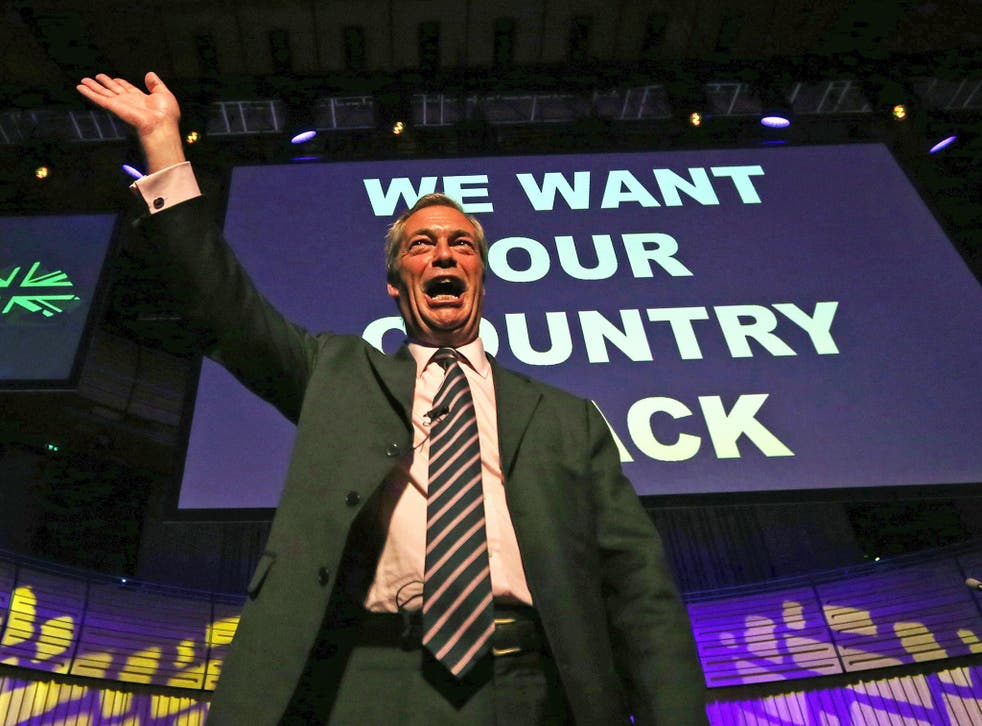 I grew up in inner city Manchester during the 1980s. The winter of discontent had turned into the decade of disgruntlement. Thatcher had declared that there was no such thing as society and no one understood that more than those who were on the margins. Paki-bashing was almost a national pastime. The National Front was on the march and immigrant communities were bearing the brunt of a broken country.
It is within this climate that my earliest memory was formed – one that left a permanent mental scar. It's a hot summer's day, my siblings, mother, cousin and aunts are running down a lush green hill following a day out at a local summer fete. That's where this idyllic summer scene ends and turns into one of horror. All of a sudden, we were running down the hill - because we were being chased by Doc Marten-clad skinheads shouting, "Paki!" and throwing empty beer cans at us.
According to my mum, I was around three years old when this happened and yet I remember it so vividly. It was probably the first time I had felt such abject fear.
The attacks, taunts, comments continued throughout my life. It toned down a bit during the 90's when there was nothing to blame anyone for. We were all financially better off. The country was booming. Britain's minorities, the traditional scapegoats, had a relatively easy time. Just when we got used to feeling safe in our own country, 9/11 happened and our lives had changed again. We used to be "Pakis"; and now we were "Muslims", and Muslims were the new enemy.
Now the fear among many of us is that racists have been emboldened. Under the veneer of nationalism and independence, racism has once again become openly acceptable and mainstream. Those that have never suffered racism will not understand the dread we feel or the fear that is running through our communities as we see racists adorned in suits and given legitimacy by some sections of the media. Austerity happened, and there are a lot of finger-pointing people desperate for someone to blame; a convenient narrative just appeared that it's all the fault of the immigrants again.
This is the first time in my living memory that people have come out in their millions and openly declared their xenophobia. Long gone are the times when racism was a taboo yet prevalent phenomenon. The aftermath of this referendum will go down in history as a massive shift in terms of race relations in this country. We have crossed an invisible line.
It would be disingenuous to suggest that everyone that voted to leave the EU is a racist, of course. But there is no denying that many people were swayed to vote to leave the EU due to the toxic anti-immigrant rhetoric that permeated the Leave campaign.
Disturbingly, this kind of thinking has been adopted by many of the communities that suffered from racism themselves. I've watched with incredulity as second and third generation immigrants have uttered the same arguments against Eastern European immigrants as were used against them only years before.
Johnson reassures on rights
Minorities have never vented such hatred against each other. Historically we understood that the way to survive was to stick together. That solidarity is fragmenting. The minority-on-minority racism is very real and the irony is not lost on many of us. African and South Asian immigrants, especially, should know better. They have an intimate relationship with racism.
Politicians are silent, too busy focusing on the political fall-out in Westminster. They are ignoring the mood on the streets. Not a single politician has come out to condemn the post-Brexit attacks on minorities. That scares me. It scares many of us.
Even though we are unsure of what the future holds, we, the white, black, Asian and East European people of Britain, need to stand together to face this recent threat. We've done it before and won.
We fought Oswald Mosley in Cable Street, we fought the rhetoric spewed by the likes of Enoch Powell. We fought against the National Front and the BNP. I have stood side by side with hundreds of people who once fought the EDL.
Successive groups of immigrants have given their blood, sweat and tears to this country. We made this country what it is today. We have made too many sacrifices and have too much to lose if we remain silent. We must act now.
Like the late Jo Cox, said, "We have far more in common than that which divides us." Now is the time to celebrate and highlight that unity. We can't stand back and watch this country hurtle down the road to fascism.
Join our new commenting forum
Join thought-provoking conversations, follow other Independent readers and see their replies