My message to the woman who told my daughter girls don't like Star Wars and the man who hopes my baby is a boy
I've lost count of the number of well-meaning but careless comments I've received since becoming pregnant with my second child: "If you have a boy, that's when the fun really starts!", "You'll have your work cut out if it's a boy!", "Be prepared – it'll be very physical!"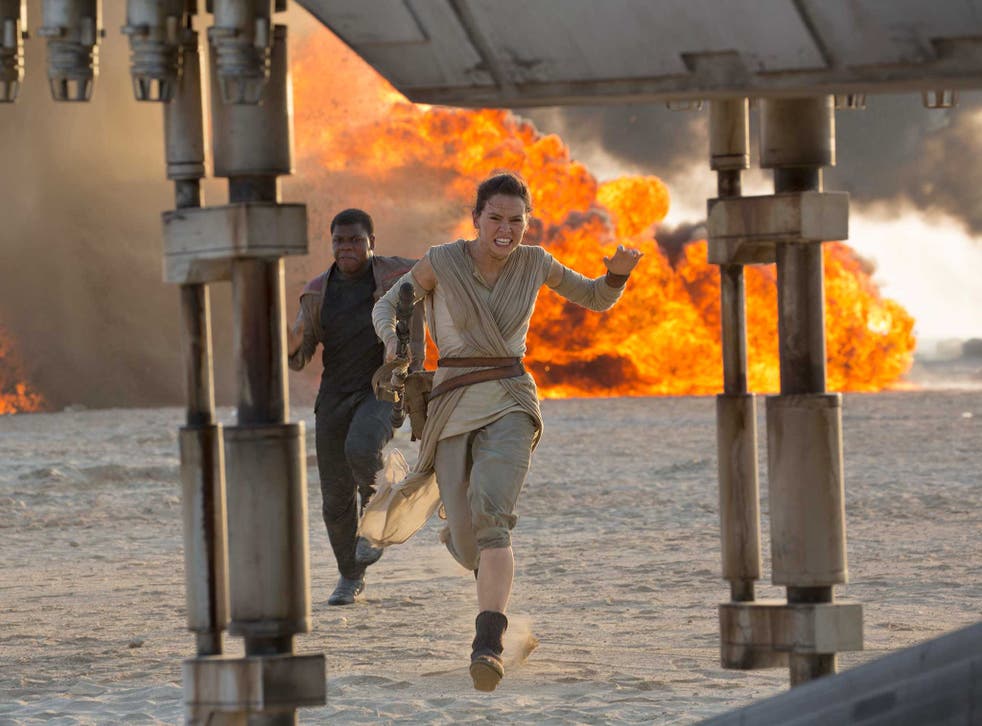 My four-year-old daughter recently discovered Star Wars, and life will never be the same again. It's out with Elsa and Anna, in with Han Solo and Luke Skywalker – and instead of a princess dress for Christmas, she's already talking about lightsabers. At bath time we speak Wookiee, and she asks excitedly if, each Sunday, we can sit down to "watch the next one" (in the order they were made, of course).
Her favourite outfit is a black dress with Star Wars emblazoned across the chest – and she wears it everywhere. She wore it to a local supermarket just the other day, in fact, whereupon a thoughtless shop assistant did more damage in just 10 words than a multitude of "so-and-so says they're not my best friend anymore!" ever could. For, on seeing her proudly showing off her galactic attire, the assistant bent over the till and said: "You can't like Star Wars – Star Wars is for boys!"
In an instant I watched my daughter's face transform from one of pride, to confusion, to crushing disappointment. I saw her turn to me for clarification that the woman speaking was at least a little mad, if not completely wrong. She got it, of course, with a simple roll of my eyes and a shake of my head – but I won't be there to protect her from pernicious comments like this forever. And it happens far too often to give me any comfort that it was just a terribly misjudged one-off.
Gender bias starts while they're still in the womb. I've lost count of the number of well-meaning but careless comments I've received since becoming pregnant with my second child. Some become unseasonably excited at the thought that I might be carrying a baby of a different sex to my first – such as the man in the local café, who makes a show of kissing his fingers every time he sees me, nodding his head while staring sagely at my bump, as if he can make it so: "A boy. This is what you want."
Then there's the taxi driver who remarked: "Let's just hope you're having a boy – playing with trains is much more fun than dolls." Add to that the multitude of well-meaning sentiments from friends and family: "If you have a boy, that's when the fun really starts!", "You'll have your work cut out if it's a boy!", "Be prepared – it'll be very physical!"
At times like this, I look at my glorious, spirited, fiercely independent little girl, clambering to the very top of the climbing frame, while boys twice her age – and size – watch nervously from below. I watch her legs wrap firmly around the metal bars, her eyes set on the slide ahead, her teeth grit together in grim determination. She gives a sharp and simple nod to my cautionary, "Be careful…". I am proud. I am also terrified. I want to reach out to her to prevent a fall, I want to check the grip on the brand new, bright pink, light-up trainers she chose herself because (despite everything), she adores pink. When she gets hurt, as she inevitably does – practicing a backflip off the monkey bars at the bottom she falls face-first onto the tarmac below – I say what I always say: "That's what happens when you're an adventurer," and pick her up to do it all over again. Inside, I am shouting, "You can do this – you can do anything! Don't let anyone ever tell you that you can't."
So please, everyone, think a little more before you speak. Stop this unacceptable limiting of our girls. Stop telling them they mustn't jump high or run fast, that they couldn't possibly like Batman, Superman or Luke Skywalker, that they can't play football or hurl themselves off the biggest slide in the park, that they're "pretty in pink" rather than "brave" and "clever", that they shouldn't voice their opinions, that they're "bossy" for doing so. Stop telling them they should only ever aspire to sitting in the corner playing with dolls. We've got a generation of young women who want to conquer the stars.
Join our new commenting forum
Join thought-provoking conversations, follow other Independent readers and see their replies