My nightmare: Brexit, PM Boris, Jose at Man U and President Trump
A year or so ago, you'd have got very good odds from Ladbrokes on any of these four things happening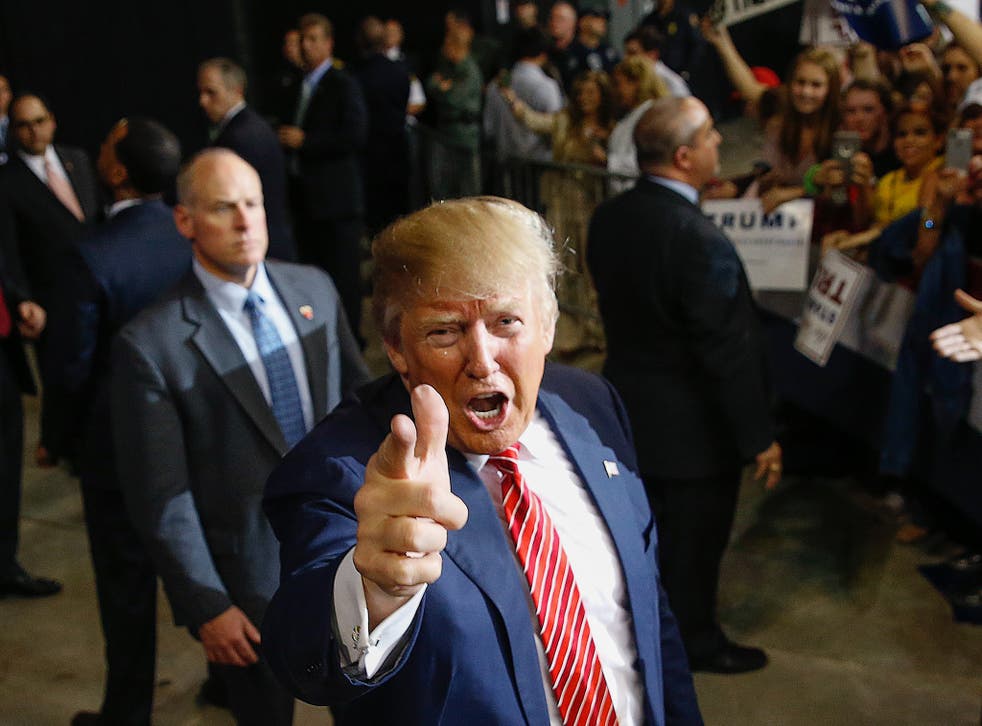 Funny old world. It is entirely possible that this year will end with Britain out of Europe, Donald Trump as President of the United States, and Boris Johnson as our Prime Minister. A year or so ago, you'd have got extremely good odds from Ladbrokes on this treble. And if you'd added in the possibility of Jose Mourinho taking over as manager of Manchester United, you'd now be holding an accumulator of phenomenal value. For some of us, however, it's a four-timer that represents an utterly depressing, and all-too-real, prospect.
I'm not suggesting, of course, that Mourinho's arrival at Old Trafford would have the same consequences for Britain and the world as the other potential eventualities. But, for those who have enjoyed Manchester United's decline (that is, anyone who is not a United supporter), the possibility of the Premier League's most successful manager of recent years taking over is something we'd prefer not to contemplate.
But that's just football. Politics, pardoning Bill Shankly, is a matter of life and death. And so we come to the Europe vote. The problem with referendums is that they are, by nature, binary, and thus can be extremely divisive. There are shades of opinion in a general election, and politics has shifted so much to the centre ground, that even if we don't get what we voted for, we can persuade ourselves that the outcome is not catastrophic.
Donald Trump's most controversial quotes

Show all 14
The Europe referendum is not like that. As we are voting on what might happen in the future (and learned opinion can make an equally convincing case for Britain being in or out of the EU), our decision will inevitably be informed by sentiment and emotion. My own heart tells me that I am a European, and my head then works with the facts (such as they are), pulling them towards my predetermined position.
So what happens if the democratic will of the British people takes us out of Europe? What do I do in that event? Emigrate? It's something so fundamental to the character of our nation, to our self-image, to a vision we might have of the future, that a vote to leave the EU would leave me feeling alienated in my own country. I understand I'm not alone in this: people on both sides of the argument will feel broadly the same.
And if we do leave the EU, this will most likely precipitate a change at the head of the Conservative Party, which would give Boris a decent shot at the top job. From a Europhile Brussels correspondent of The Daily Telegraph to Prime Minister of an officially Eurosceptic nation is quite a journey, even for someone who can trim and flip like Boris. I have no brief against him, but I still find it hard to believe he will be a credible player on the world stage.
But that's nothing compared with the nightmare vision faced by America. Donald Trump has so much momentum that it's difficult to imagine he won't get the Republican nomination, at which point it, too, becomes a 50-50 decision for Americans. And who's to say the leader of the free world won't be a man who said yesterday that he preferred the old days when, if you didn't like someone, you could punch them in the face? Beam me up!
Register for free to continue reading
Registration is a free and easy way to support our truly independent journalism
By registering, you will also enjoy limited access to Premium articles, exclusive newsletters, commenting, and virtual events with our leading journalists
Already have an account? sign in
Register for free to continue reading
Registration is a free and easy way to support our truly independent journalism
By registering, you will also enjoy limited access to Premium articles, exclusive newsletters, commenting, and virtual events with our leading journalists
Already have an account? sign in
Join our new commenting forum
Join thought-provoking conversations, follow other Independent readers and see their replies