I went to Myanmar during the Rohingya crisis and this is why I think more people should travel to 'unethical' destinations
I was warned by my travel agent not to discuss politics with any tour guides. I did anyway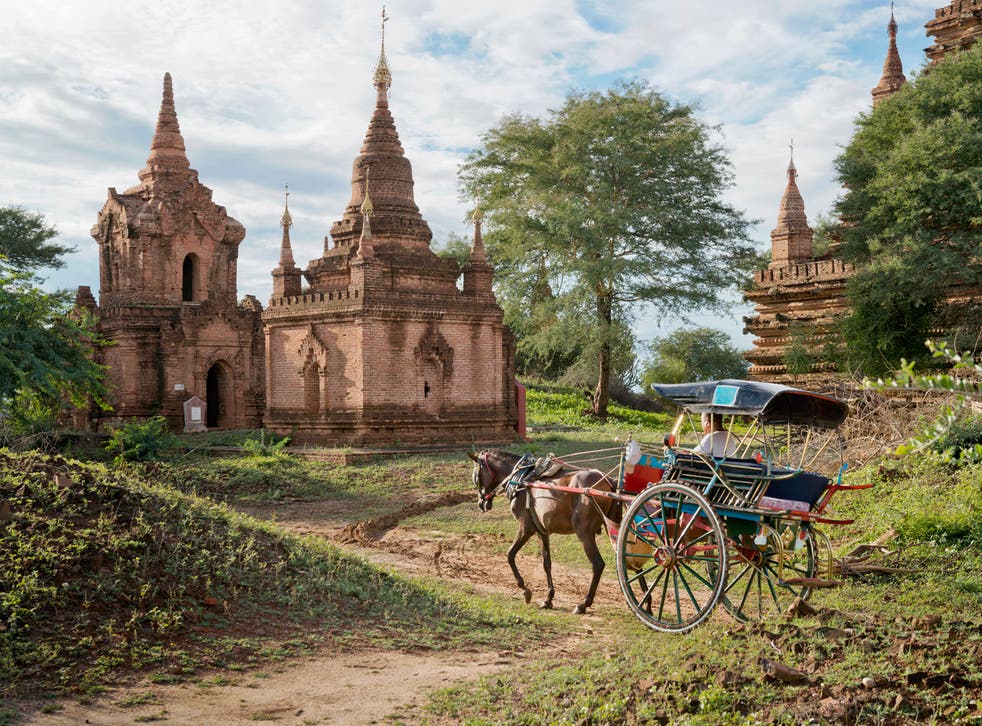 Conversation turned this month to Turkey, and whether we should visit a country run by a strongman like Recep Tayyip Erdogan. One friend said her husband absolutely wouldn't visit Turkey, nor travel to the US while Trump was president.
This poses a bigger question: should we visit countries with poor human rights records, or countries run by regimes we disagree with? There is no simple answer.
Tourism has the ability to change a country's fortunes. Almost 40 per cent of the Maldives' GDP comes from tourists visiting its plush island resorts; in Europe, Malta's economy gets a 14.2 per cent bump from visitor dollar. That means where we travel can have a huge impact on the local people.
I travelled to Myanmar last year, spending 10 days skimming the country, from Yangon to Inle Lake to the temple fields of Bagan. Myanmar is a spectacular country, with surprisingly good food, and the Burmese were incredibly welcoming – although the timing of the trip raised a dilemma.
The trip was booked when the Rohingya crisis was unfortunately little more than a fleeting mention in The Economist. When the atrocities crashed onto international headlines, I did briefly wonder whether to cancel my trip and boycott Myanmar, as many people did.
I was warned by my travel agent not to discuss politics with any tour guides. I did anyway, and was surprised that my otherwise urbane guide in Yangon was only dimly aware of what was happening in Rakhine State (incidentally far, far away from any "typical" tourist itinerary). To him, the Rohingya were "terrorists" and responsible for the massacre of Burmese Hindus. It was ugly how little he understood about what was happening, or even the international outcry. But when news of the Rohingya plight was buried as a small news item near the back of the English language newspaper The Myanmar Times, really, would he have known any better?
In any case, my carefully curated pictures of Bagan temples and colonial architecture in Yangon went down like a ton of bricks on Instagram, where some had commented, "What about the genocide?" as if I was somehow unaware of what was happening within the country I was travelling to.
My first response is that visiting a country as a tourist does not mean you endorse the government and its actions. Yes, it itches that money you pay for a visa – particularly in developing countries where a visa on arrival often seems entirely unnecessary – and the airport tax often goes straight into government coffers, but even so: visiting is not the same as tacit agreement. When I travelled through Myanmar, I booked with a local travel agent, stayed in local hotels and employed local guides, ensuring that (to the best of my knowledge) money was being directed to those on the ground.
By actively staying away from these countries, we are hurting not the regime but the portion of society most in need of our tourist dollars. We hurt the shopkeepers, waiters and hotel staff, who are not to blame for the actions of their government. Judgement of Aung San Suu Kyi from tourists is small fry when the international community has swung into action and stripped her of various awards.
Support free-thinking journalism and attend Independent events
Support free-thinking journalism and subscribe to Independent Minds
And by not visiting these nations, we're depriving ourselves of the opportunity to understand the regime and the cauldron it exists in, as well as exposing that nation to the thoughts of the wider community. By visiting, tourists can keep the spotlight on a repressive regime and can remind the rest of the world that an entire people isn't responsible for its government. Oppressive regimes can only thrive when nobody is around to argue against them.
This logic doesn't apply to all countries. I probably wouldn't step foot in North Korea: because travelling on a state-sanctioned tour means there is no opportunity to get a feel for how people actually live there. (Leading DPRK travel agency Koryo Tours is keen to highlight that the amount of money the North Korean government receives through tourism is "very minimal and certainly not enough to fund a nuclear programme".) On a lighter note, the airline Air Koryo is meant to be absolutely dreadful.
So, go. Why shouldn't you? But when you do, be responsible. Read the paper. Spend money locally. Talk to the locals. Ask them what they think of their government (if you think it's sensible to do so). Only then can we start to change things.
Join our new commenting forum
Join thought-provoking conversations, follow other Independent readers and see their replies