Nature Studies: The environmental case for staying in Europe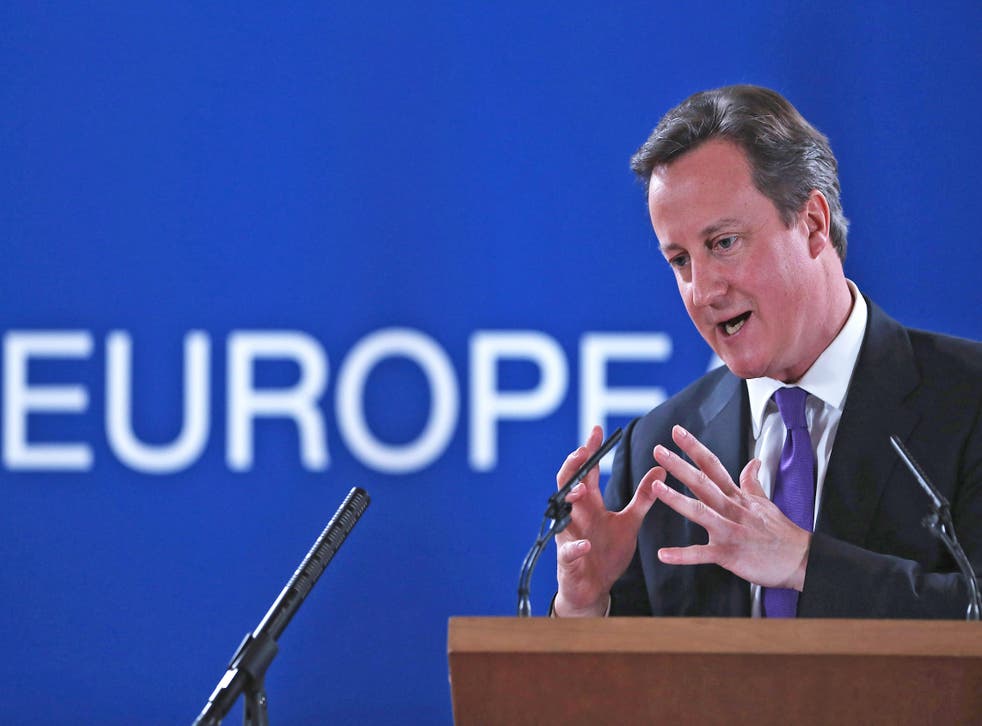 You may never have heard of Dibden Bay. It is a part of the western coastline of Southampton Water, which means – as you'll see if you look at a map – that it is right on the eastern coastline of the New Forest.
Fifteen years ago, Associated British Ports, the biggest ports business in the UK, wanted to site a giant deep-water container depot at Dibden. It would have involved more than a mile of shipping berths, an array of big cranes and a 500-acre terminal, to form one of the largest dock areas in Europe. Its intended 24-hour operation was expected to generate more than 3,000 heavy lorry journeys a day. On the edge of the New Forest.
It was a monster in the making, right next to the most peaceful area of unspoiled wilderness in southern England – which was soon to become a national park – and local people, and the whole British nature conservation establishment, united to oppose it. After a long planning inquiry, the Government saw sense and turned it down.
But what was absolutely key in the rejection of Dibden Bay was that the coastline it was to impact upon benefited from very superior protection, in the form of the two European Union wildlife laws – the Wild Birds Directive and the Habitats Directive – which make it, if not quite impossible, then extremely difficult to carry out developments which would damage sites that they protect.
Note well: this is stronger protection for a wildlife area than that afforded by our own, home-grown regulations. It is stronger than being designated a Site of Special Scientific Interest, or an Area of Outstanding Natural Beauty – or even, believe it or not, a National Park. It is the toughest protection there is for the natural world in Britain. And, if we vote to leave the European Union in the forthcoming referendum, it is likely to disappear.
You weren't aware? Join the club. It is just starting to dawn on many people that, for all the disadvantages of the EU (such as its crazy Common Agricultural Policy, its cosying up to big business, its democratic deficit and – to some – its free movement of peoples), over the past 40 years, since Britain became a member state in 1973, it has put together a wonderfully enlightened corpus of environmental law.
It is European directives which have forced the sewage out of Britain's bathing waters and the acid rain out of Britain's atmosphere; which are getting rid of the most dangerous chemicals in our environment and the carbon pollution of our motor vehicles; which are pushing the clean-up of our rivers and the switch to renewable energy; and which, of course, are watching over our wildlife, and that of the rest of Europe.
All that may be at risk for us with Brexit; and last week, as reported exclusively in The Independent by our political editor Oliver Wright, a group of Britain's most senior conservationists made the point forcefully in a letter to the Environment Secretary, Liz Truss. Now action is following words, and on Wednesday a new pressure group, Environmentalists for Europe, will be being launched to make the EU's enormous role in protecting our domestic environment widely and properly understood in the run-up to the In/Out referendum.
The group is chaired by two of our most senior environmentalists: Barbara Young and Stanley Johnson. In a remarkable career Lady Young – she is now Baroness Young of Old Scone – has headed three major British environmental institutions, the RSPB, English Nature (then the Government's wildlife watchdog) and the Environment Agency. Johnson is an even more remarkable figure. First (and there is no avoiding mentioning this, alas) he is Boris's Dad. But, far more importantly, he was the Brussels administrator who dreamed up the Habitats Directive in the 1980s, and the inspirer of the great network of protected wildlife sites which has subsequently flowered across Europe, known as Natura 2000.
These two formidable characters, supported by a number of other leading environmentalists, will be seeking over the coming months to spread a vital message: you may have many reasons to want Britain to leave the EU, but if you consider the issue from an environmental point of view, you may well want Britain to stay put. Why not look at the arguments yourself?
Join our new commenting forum
Join thought-provoking conversations, follow other Independent readers and see their replies