Nature Studies: One of our best-loved songbirds is quietly dying out, probably because of pesticides
We often concentrate on the direct effects of these chemicals, but less time is dedicated to investigating the equally devastating indirect effects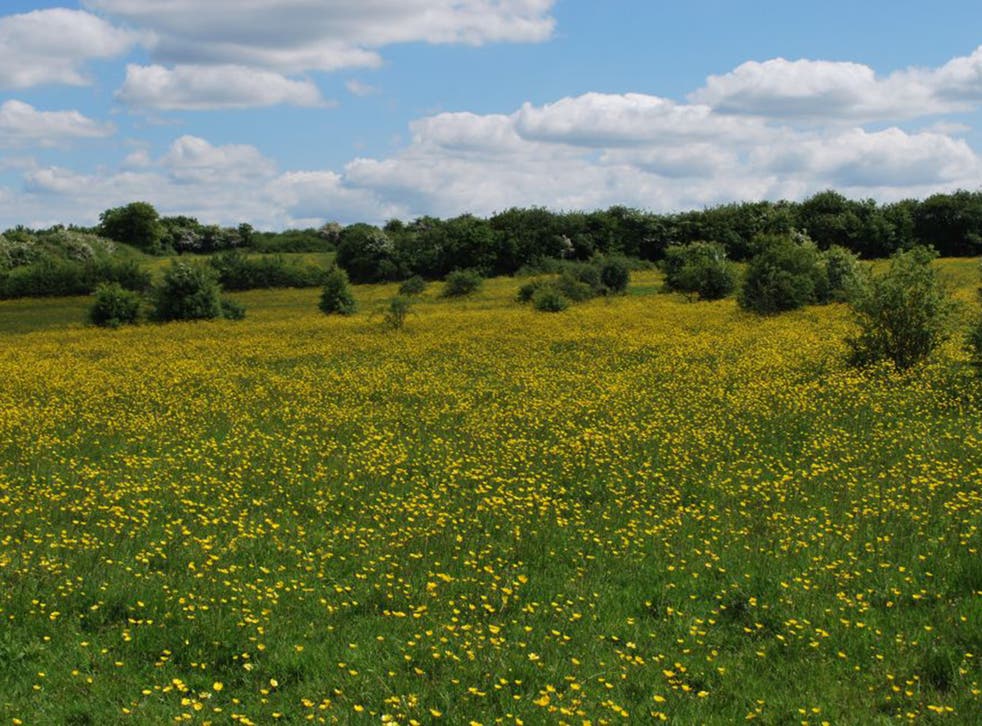 Quietly, hardly noticed by the world at large, one of our best-loved small songbirds is sliding inexorably towards extinction, and the cause is almost certainly pesticides. But no one is making the connection.
You may think that public concern about pesticides and their effects on the environment is pretty lively, and so it is – especially as alarm has mounted in recent years about a new pesticide family, the neonicotinoids, and the harm that they may do to bees. But that concern is focusing (and rightly so) on the direct effects of the chemicals on the insects; what is receiving much less attention is the indirect effect of pesticide use as a whole over a long period, which may be harder to quantify scientifically, but may be even greater.
It is almost certainly responsible for the vanishing, over most of Britain, of the spotted flycatcher – a summer visitor from Africa such as the swallow or the cuckoo, and a bird which, though subdued in its grey-brown colouring, is charming in its behaviour. It sits on fences and "hawks" after flying insects, making dramatic swoops like a tiny falcon. It is widely loved, not least because it will nest near people: it has typically been a bird of village gardens, often nesting in the creepers on the gable ends of houses and cottages.
In my lifetime, the "spot fly" was found virtually all over Britain, but in recent decades it has declined catastrophically: between 1967 and 2013, it dropped in numbers by 89 per cent, and this summer appears to have been quite calamitous for the bird. Several senior ornithologists I have checked with, at the RSPB and the British Trust for Ornithology (BTO), have not seen it at all, or seen only the odd one. Its decline is paralleling that of the turtle dove, another summer visitor from Africa, which, it is feared, may be extinct here within the next 10 years. But scientists have a good idea what is causing turtle dove numbers to fall: the lack of wildflower seeds on which they feed, which pesticides have done away with.
No one knows specifically what is causing the plunge in spotted flycatcher numbers. The scientific work has simply not been done. But for anyone familiar with what has happened in the British countryside in the past 50 years, there is an obvious culprit: the colossal fall in the number of insects, from moths to mayflies, which decades of universal pesticide use have brought about, and which is increasingly well documented.
Paul Stancliffe, of the BTO, puts it this way: "If you're a bird, what do you need to breed successfully? Just somewhere to nest, and food for your chicks. With the spotted flycatcher, the 'somewhere to nest' hasn't changed, but the food has disappeared."
In pictures: Animal communication

Show all 5
The causal link is not scientifically proven; it is merely an assumption. But it is a very strong assumption, and more light may be shed on it by a forthcoming review of all the extant spotted flycatcher, research which the RSPB is shortly to undertake.
Yet it is probably too late to save Muscicapa striata, this most delightful of our songbirds, from the fate which the curse of agricultural poisons, even if indirectly, has visited upon it. A week ago, Dawn Balmer, a senior BTO scientist and one of Britain's leading birders, used to seeing all species in all weathers, sounded the alarm on Twitter. On 11 August, she tweeted: "Today I saw my FIRST spotted flycatcher of the year at Clun Castle – how desperate is that?" Pretty desperate, is what I call it.
Register for free to continue reading
Registration is a free and easy way to support our truly independent journalism
By registering, you will also enjoy limited access to Premium articles, exclusive newsletters, commenting, and virtual events with our leading journalists
Already have an account? sign in
Join our new commenting forum
Join thought-provoking conversations, follow other Independent readers and see their replies