Nature Studies: Our love for orchids is exactly what makes them so vulnerable
Many species have been driven to extinction in the wild and many more are on the brink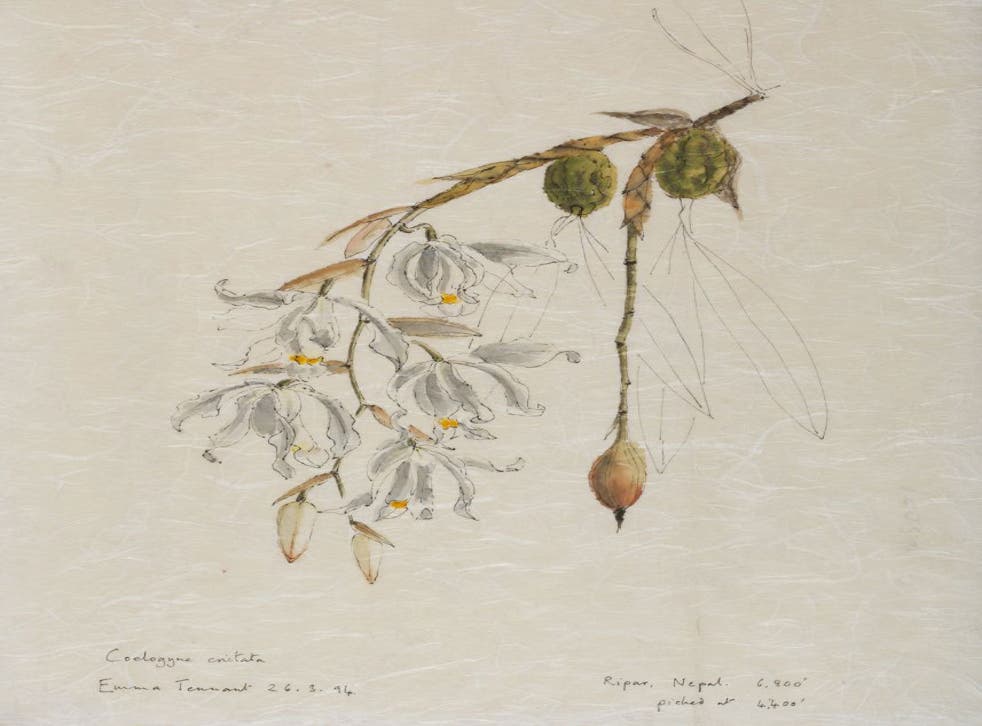 It is a curious and dispiriting aspect of human behaviour that some of the most beautiful features of the Earth can be destroyed by people's love for them. Nowhere is this clearer than in the case of orchids.
Orchids are the most captivating flowers on the planet – at least, they certainly are to many thousands of orchid fanciers around the world. Making up the biggest of all the plant families, with more than 26,000 species, they have an exotic, voluptuous loveliness composed of startling shapes and sizes and stunning colours, which makes them the most desirable of all blooms.
As a result, people will pay fortunes for them, and the rapacious covetousness they induce means that orchids are not only the most beautiful large group of plants, but also the most endangered. Over the decades they have been ruthlessly plundered by collectors from their native, mainly tropical forest habitats, with the result that many species have been driven to extinction in the wild and many more are on the brink.
By a fascinating coincidence, both these aspects of the orchid family – their beauty and their vulnerability – are being illustrated right now by the Royal Botanic Gardens at Kew. The startling beauty is vividly on view at Kew's annual orchid festival, whose theme this year is Brazil. Orchids 2016, which opened on Saturday and lasts until 6 March, is a celebration of Brazil's plant life and habitats combined with dazzling horticultural displays.
As soon as you enter the tropical section of the Princess of Wales Conservatory, the glasshouse around which the festival is centered, you are confronted with an astonishing sight: a group of vanda orchids, big blowsy blossoms in purple, white, orange, yellow and blue, which appear to be floating in mid-air (they're actually suspended from the roof with virtually invisible nylon line).
Further on, there are giant pillars of phalaenopsis or moth orchids, in lemon yellow and yellow-and-purple, and arches and trees made of oncidium orchids and also of scarlet and crimson bromeliads, striking tropical flowers of the pineapple family. It's an astounding spectacle to walk into on a British winter's day.
Most of these are cultivars, hybrids produced by breeders, but you can go into other sections of the conservatory and see wild species, including slipper orchids – and that's where the vulnerability comes in. Instantly recognisable by the shape of the flower's lower petal, or lip, which does indeed look like an exotic slipper, this group of 175 species are now – Kew scientists have just established – among the most endangered of all organisms.
You may already know about slipper orchids and rarity, because one of them, the lady's slipper Cypripedium calceolus, was for more than 70 years the rarest wild flower in Britain, bar none.
A sensational-looking bloom of banana yellow and purple, it was driven to the brink of extinction by collectors, until it existed in the wild as a single plant – just the one – which could have been dug up and stolen in seconds.
Yet it was carefully protected and its location kept secret by botanists, until, 25 years ago, Kew scientists worked out the difficult trick of how to grow it from seed in the laboratory. Now the lady's slipper has been saved in Britain, because seedlings have been planted out at 16 new sites, and have flowered at 11 of them; and you can actually go and see the flower at one of these, Gait Barrows National Nature Reserve, close to Silverdale on the east side of Morecambe Bay (plan your trip for June). But across the rest of the world, the outlook for slipper orchids is dire.
Two of Kew's experts, Mike Fay and Hassan Rankou, have just completed an assessment of their conservation status for the Red List maintained by the International Union for the Conservation of Nature, and they discovered that 90 per cent of the 175 species are endangered, largely through over-collecting,
In the Cypripedium genus, the group that contains the lady's sipper, 87 per cent of species are now threatened, while in another genus of lovely plants, Paphiopedilum, no fewer than 98 per cent – 87 species – are threatened, and, 49 of these are now critically endangered. "Slipper orchids are now some of the most endangered groups of organisms on the planet," Dr Fay said.
And it's all because we humans love them so much. Strange creatures, aren't we?
Register for free to continue reading
Registration is a free and easy way to support our truly independent journalism
By registering, you will also enjoy limited access to Premium articles, exclusive newsletters, commenting, and virtual events with our leading journalists
Already have an account? sign in
Join our new commenting forum
Join thought-provoking conversations, follow other Independent readers and see their replies