Need some reasons why we don't need International Men's Day? Allow me to enlighten you
If I could summarise what life in the public eye is like for a female journalist, I would do it in two words: rape threats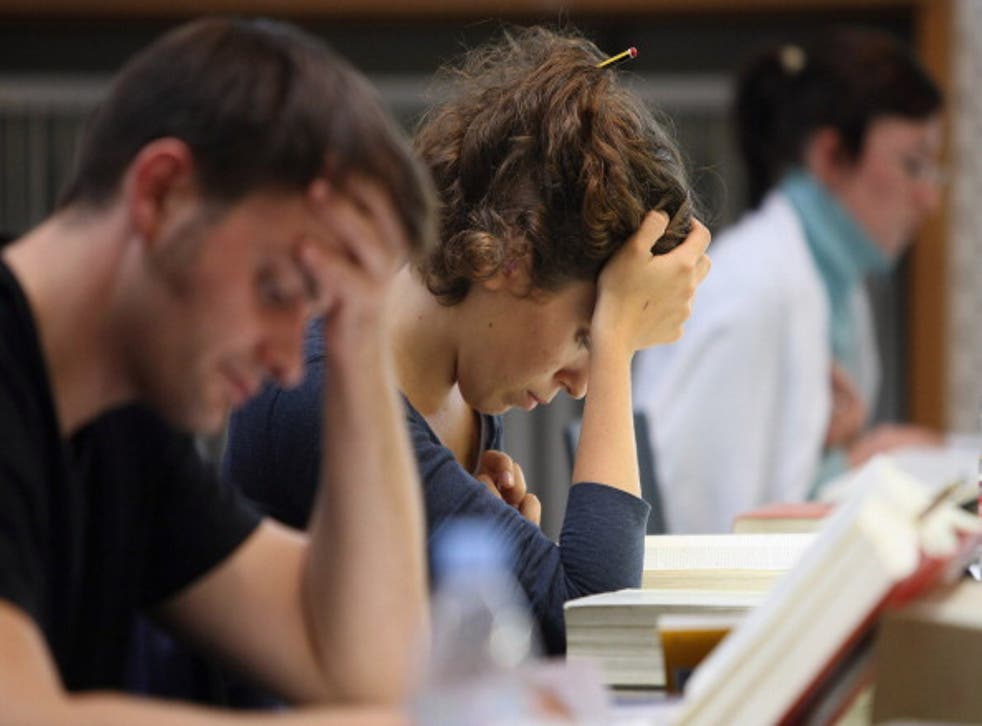 Until I started writing about feminism, some four years ago, I had never encountered the mysterious world of men's rights activism. Then, when I did, I considered it entirely compatible with my views. How nice, I thought, that men out there are concerned about gender roles too. Like most feminists, I found the social expectations forced on men troubling: the pressures for men to ignore their emotions, to never cry, to show no weakness, to pursue sport as an interest or risk social suicide, to be sexually driven, to look a certain way seemed just as damaging as those foisted on women.
Because I grew up with a brother of around the same age, I saw the effects of a lot of these expectations first-hand. And it didn't take long for me to realise what was said if you failed at any of these defining 'masculine' pursuits - you were "like a girl". Being like a girl was the ultimate humiliation – if you were a boy, you certainly didn't want to throw like one. Even as a girl myself, I didn't want to be like one. At four years old I declared to my father that I was going to be a boy too, because "girls are stupid and they can't do anything".
That's why, when I stopped being a girl and started being a woman, I thought I might have some common ground with this new breed of gender activists. Surely the men's rights movement could see how a patriarchal society works. How it casts out all women - and any man - who doesn't adhere to a very strict set of rules. Surely they were natural allies. Alas, I'm sure you know how this story ends, and it isn't with a big love-in where we all bake cakes out of rainbows and smiles and share it with our unicorn friends.
Today is International Men's Day, an opportunity to discuss some of the serious issues that a positive men's rights movement would be well placed to address: the skyrocketing suicide rate among young men, for example, or the stigma faced by men who admit to being a victim of sexual abuse or domestic violence. But the tenor of debate surrounding this movement is aggressive and offensive at worst, and at best completely blind to the world as it is.
If I could summarise what life in the public eye is like for a female journalist, I would probably do it in two words: rape threats. If that shocks you, imagine how shocked I was when I first got tweeted by a so-called "men's rights activist" being told that he wanted to rape me to death for having shared my views with the public. Or when my fellow journalist friend was told by a commenter that he wanted to "sew up [her] vagina, then [her] lips, so [she] can never have an opinion again". Or when a young girl I commissioned to write for my website was told by someone who tracked her down on Facebook that he hoped she was gang-raped "in an Isis sex camp" (which I highly doubt exists, but that's by the by.)
Feminist Quotes From Leading Men

Show all 18
I am by no means suggesting that these are majority views or that they are held by all men, but they are misogynistic slurs commonly heard from the 'men's rights' movement.
York University has already been forced to cancel its planned event to mark the day, at which men's rights in society and the achievements of male role models were to be discussed. Underlying tensions surrounding the event broke to the surface after a male member of the university's equality and diversity committee released a statement complaining about the lack of male "support staff" at the university. Female students were quick to point out that the reason for that particular statistic might be related to the fact that men were still dominating most of the top-level senior positions at the institution.
A huge row broke out between the two camps, open letters were exchanged, and a handful of men's rights campaigners joined in the furore online letting off misogynist steam on a keyboard. When the women involved questioned whether a single day was really necessary to bolster the interests and achievements of men, the spat turned into a fight about meanie unfairness that reminds me of the time I asked my parents, aged four, why there's a Mothers' Day and a Fathers' Day, but there isn't a Children's Day. "Every day is Children's Day," they replied, to which I stamped my foot and duly had a tantrum.
It's that tantrum that I see reflected in men's rights activists' howls of protests now: a tantrum arising out of the inability to see the bigger picture, the reality of other people's lives and the way in which society works.
The idea that men's activism is fighting for the rights to low paid jobs with poor prospects that women often find themselves trapped in is farcical. And it's deeply ironic that the most misogynistic men's rights activists are the ones who keep demonstrating the need for feminism. Because quite frankly, every day is International Men's Day.
Register for free to continue reading
Registration is a free and easy way to support our truly independent journalism
By registering, you will also enjoy limited access to Premium articles, exclusive newsletters, commenting, and virtual events with our leading journalists
Already have an account? sign in
Join our new commenting forum
Join thought-provoking conversations, follow other Independent readers and see their replies