The New Jersey governor who supports child marriage knows exactly what religious freedom means – an end to female liberty
Married off, up the duff, safely tethered to a life of reproductive work: these are the 'religious customs' that America holds dear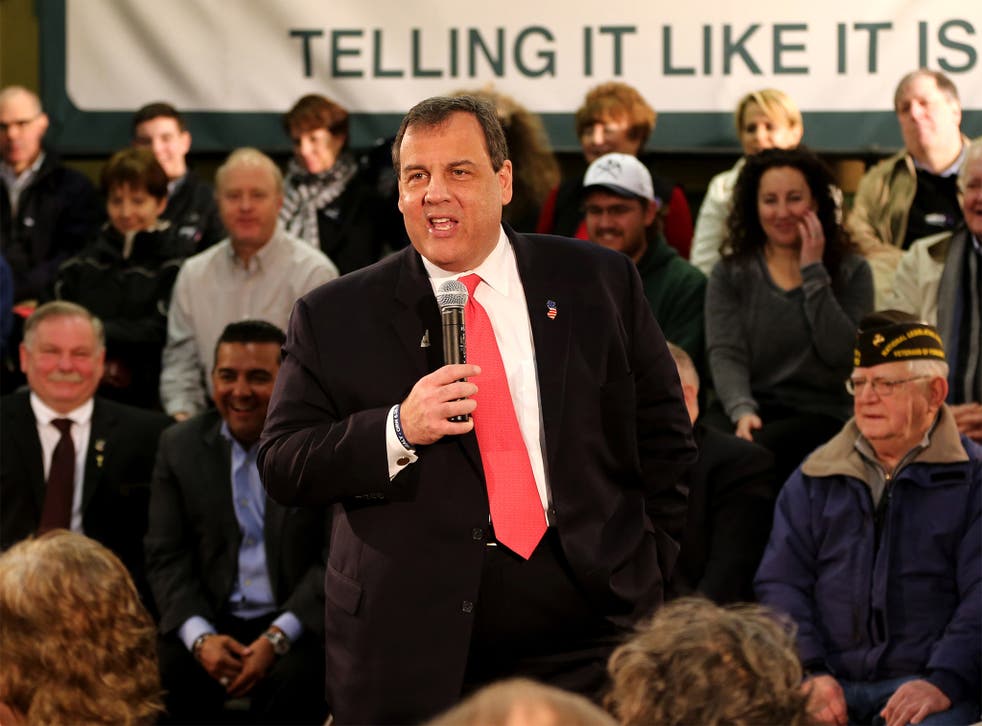 New Jersey almost banned child marriage this week. But then Governor Chris Christie had a think about it and decided to veto the bill – on the grounds that it "does not comport with the sensibilities and, in some cases, the religious customs, of the people of this state". To which the only sensible response it to say "duh", given that, according to the organisation Unchained At Last which campaigned for a change in the law, most marriages involving at least one minor are indeed religious arranged marriages.
This law was not supposed to comport with religious customs; the entire point of it is that religious customs such as these are very bad indeed.
While the median age of marriage in the US has crept up into the late twenties and early thirties, the laws that allow children to be married have stayed on the books and, sickeningly, in use. In New Jersey, 16- and 17-year-olds need parental consent to get married, but with the approval of a judge, it's possible to be contractually locked into a lifelong sexual relationship at even younger ages.
Between 1995 and 2012, 163 children aged between the ages of 13 and 15 were given judicial approval to get hitched in New Jersey. But it could be even worse: the current law has no minimum age at all. (Christie's proposed alternative would ban marriage for under 16s, and require judicial consent for the marriage of 16- and 17-year-olds.)
'Child marriage' held in Surrey
Actually, let's not say children. Let's say girls, because that's who this is happening to. And let's be very honest about the fact that the men these girls' parents are "consenting" for them to marry are very much men, often decades older than the wives offered up to them.
What is actually happening in child marriage, of course, is coercion. Girls being bullied. Girls being compelled. Girls who have learned, through a lifetime of abuse, that it's better to guess what's expected of them and give the impression of enthusiastic compliance than to risk the punishment they know they'll receive for resistance.
You can call a marriage dictated for a child by a parent "arranged" if you like, but it would be better to call it "forced", because what power does a child have to say no? And if you have no power to say no, "yes" becomes an empty syllable.
A forced marriage, of course, also means forced sex, which is rape – although, since the age of consent in New Jersey is 16, many of these marriages are by definition the approval of statutory rape as well.
One source of opposition to the new law came from anti-abortion politicians and activists, who want pregnant teens to be able to marry so they can bring their babies into the world with a patriarch safely attached. Christie in fact mentioned abortion in his veto message, calling it "disingenuous" to outlaw marriage for 16-year-olds while it's possible for them to obtain terminations.
The logic in making an analogy between allowing a minor to make a responsible decision not to have a baby and preventing adults from sexually exploiting minors within the legal structure of marriage is hard to see – but only if you think female liberty is of any account.
Married off, up the duff, safely tethered to a life of reproductive work – these are the "sensibilities" and "religious customs" that child-bride America holds dear for its girls.
Join our new commenting forum
Join thought-provoking conversations, follow other Independent readers and see their replies