The Tory ministers who ignored the NHS's plea for more funding are to blame for this winter crisis
Ministers will suspect NHS bosses of crying wolf. In fact, the very real winter pressures vindicate the request for £4bn next year by Simon Stevens, NHS England's chief executive, ahead of last November's Budget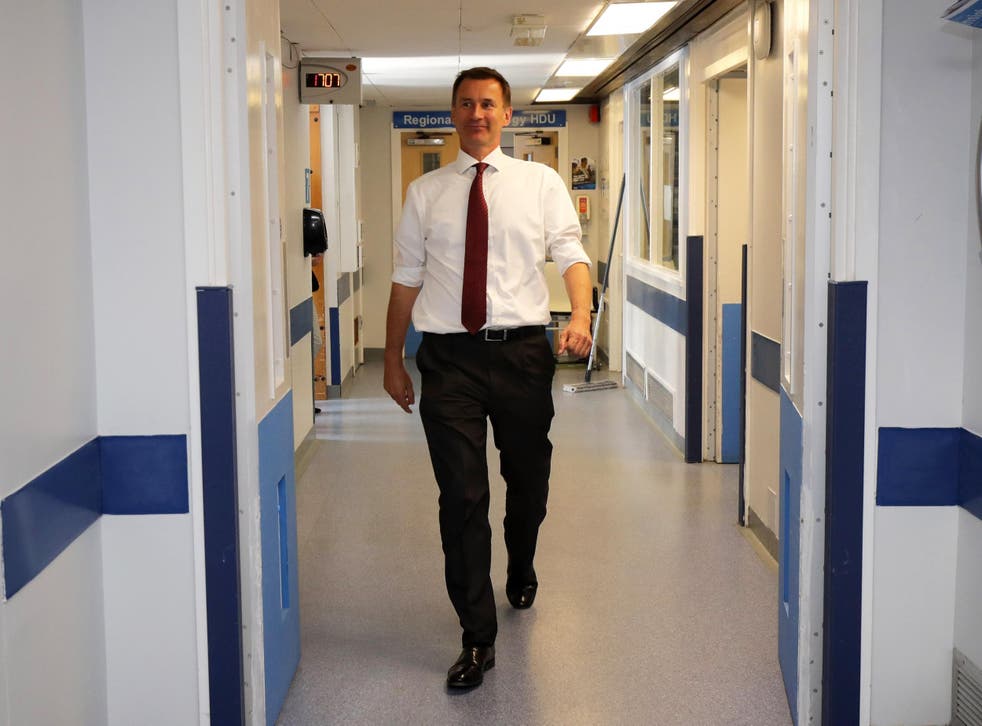 Crisis, what crisis? The word fits neatly into media headlines, especially next to "NHS". Every year there are predictions of an "NHS winter crisis", although sometimes it does not materialise.
The headlines are back, after NHS England announced that all non-urgent inpatient elective care will be cancelled for January to prioritise the sickest patients. It insists this is not a crisis, and the measures are about preventing one – through orderly "precautionary action" to avoid the last-minute cancellations which often happen in January. People should not have more than one postponement, although NHS England cannot rule out further delays after 31 January.
Ministers will suspect NHS bosses of crying wolf. In fact, the very real winter pressures vindicate the request for £4bn next year by Simon Stevens, NHS England's chief executive, ahead of last November's Budget. He was accused of "playing politics" and Philip Hammond allocated only £1.6bn for next year, £900m in the following year and £350m to meet short-term pressures this winter. That money has just gone out to hospitals, although it won't flick a magic switch – partly because extra beds need nursing staff and there are real shortages.
UK news in pictures

Show all 50
The Chancellor dismissed Stevens' very public lobbying, telling the BBC's Andrew Marr: "In the run up to [a] Budget, people running all kinds of services, government departments... come to see us and they always have very large numbers that are absolutely essential otherwise armageddon will arrive." His words do not look so clever now.
The current problems are not caused by a "flu crisis", although there are worrying early reports of an upsurge in numbers. Two spells of cold weather have taken their toll; after a time lag, there is a clear upswing in admissions for illnesses such as asthma. The norovirus is another problem.
Worryingly, the NHS is better prepared for winter than ever, and still cannot cope. Managers tell me that the underlying cause is the issue Hammond somehow managed not to mention in his Budget – social care, which is putting enormous strain on hospitals. NHS England noted that people are much more ill when they arrive at accident and emergency departments than they used to be. This is how the "demographic crisis", that we all know is coming, turns into grim reality.
The Government has resorted to its old trick of passing the buck to local authorities, most of whom will be able to raise the council tax by 6 per cent in April for social care. This is woefully inadequate.
Budget 2017: Hammond promises NHS £350m patch for winter
The care crisis garners fewer headlines than it should. The Care Quality Commission watchdog reported last autumn that the health and care system is "straining at the seams". Residential care is collapsing. The charity Age UK found that 1.2 million people aged 65 or over – about one in eight – do not get the social care they need, an 18 per cent rise on the previous year. Many go in and out of hospital, even though it would be more humane – and cheaper – to support them in their own homes.
However, we are further away than ever from tackling the problem – thanks to Theresa May's disastrous election last June. Her Tory manifesto proposals were a serious attempt to address the care issue and, if coupled with a cap on an individual's lifetime payments, could have won public support. But her mishandling of it, and the controversy over the so-called "dementia tax", made her run scared, and delay a Green Paper discussion document until this summer.
A growing number of Tory MPs recognise that a system designed for the 20th century cannot limp on like this in the 21st. Sir Nicholas Soames has proposed a ring-fenced national insurance rise for the over-forties to fund care. Sir Oliver Letwin has called for tax increases. May should remember the only popular tax rise in modern times was Gordon Brown's 1 per cent rise in national insurance in 2002 to boost health spending.
The NHS is fast rising up the voters' list of concerns, according to pollsters. This week's emergency measures will enhance that process. They will affect up to 55,000 people; their families and friends will notice too.
The Prime Minister plans a speech on the environment as part of her New Year domestic-policy drive to show the Tories are a "caring" party. But while climate change, plastic waste and being nice to animals are important, her initiative will cut little ice with voters while the problems in health and social care mount. May should address them head on. What better way to convince us that her Government is not consumed by Brexit?
Register for free to continue reading
Registration is a free and easy way to support our truly independent journalism
By registering, you will also enjoy limited access to Premium articles, exclusive newsletters, commenting, and virtual events with our leading journalists
Already have an account? sign in
Register for free to continue reading
Registration is a free and easy way to support our truly independent journalism
By registering, you will also enjoy limited access to Premium articles, exclusive newsletters, commenting, and virtual events with our leading journalists
Already have an account? sign in
Join our new commenting forum
Join thought-provoking conversations, follow other Independent readers and see their replies