As an NHS doctor, I voted for Brexit – but now I see how it could destroy the health service, I want a vote on the final deal
Take it from me that, had many Leave voters foreseen the consequences of Brexit, the 2016 referendum would have returned a different result. It's painfully obvious that the consent given by the public for Brexit was not informed consent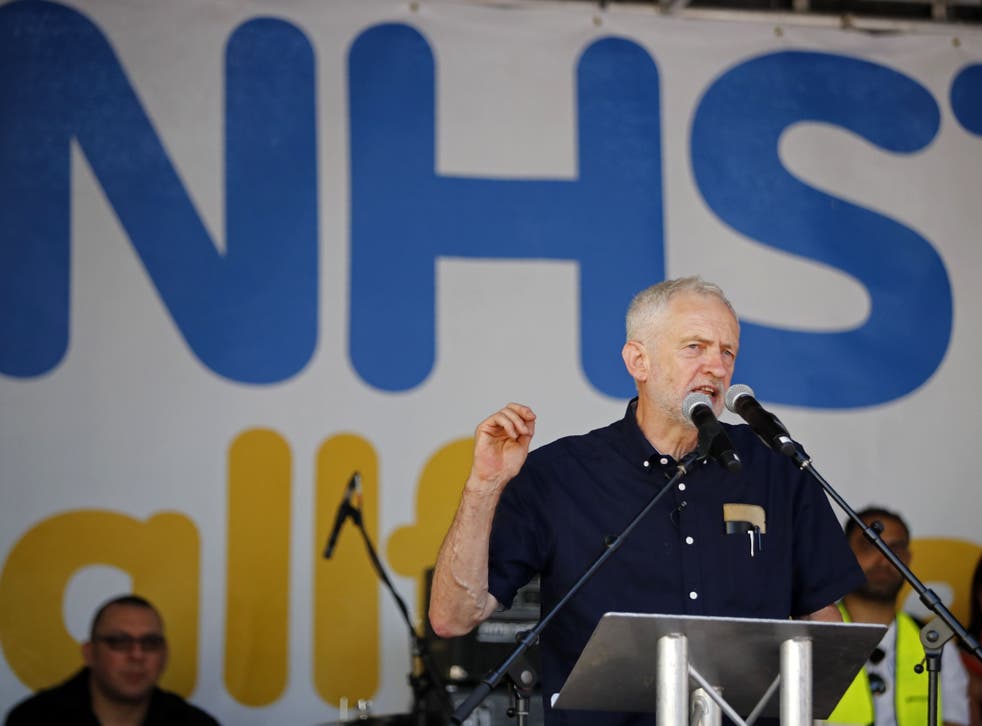 At its 70th birthday, the NHS faces – in Brexit – perhaps the greatest threat to its survival in its history.
I'm an NHS doctor who works in the A&E department. I voted Leave in the EU referendum, but now I've joined the campaign for a people's vote on the final terms of the Brexit deal. Let me explain why.
The NHS is suffering a "perpetual winter". How does this affect patients attending emergency departments like mine? With long waits – sometimes of several hours – at every stage of their attendance: waiting to be offloaded from an ambulance trolley, waiting to be triaged, waiting to see a clinician, waiting for tests and specialist opinions, and waiting for a bed.
When a hospital is full, ill patients who should be on wards get stuck in emergency department cubicles, meaning that there is no space to see new patients. The pressure on the department then skyrockets and the ability to run a safe department diminishes. So, in this context, how would Brexit affect the NHS?
NHS funding is dependent on one thing above all others: tax revenue. We now know that there will be a huge fiscal hole in any Brexit scenario. A soft Brexit, where we stay in the single market but leave the customs union, is predicted to result in a requirement for £17bn in additional annual borrowing by 2033; for a trade deal, this figure rises to £40-57bn per year; and for a "no deal" Brexit, the figure is £80bn/year. Given that the total annual NHS budget is currently £125bn, it's difficult to see how the NHS – already severely underfunded – can exist in its current form if the Treasury incurs these losses. A Brexit dividend for the NHS does not exist.
But funding is only part of the litany of woes that Brexit would have in store for my workplace. Recruitment and retention of EU healthcare staff has been severely affected since the referendum. A total of 5.6 per cent of NHS staff are non-UK EU citizens – that's 7 per cent of nurses, and 10 per cent of doctors.
Jacob Rees-Mogg: Tory MPs might not support tax rises to fund the £20bn NHS funding promise
Last year, the number of EU nurses applying to work in the UK fell by 96 per cent. This year, there are 3,000 fewer EEA nurses working in the NHS – a fall of 10 per cent. And a BMA survey in 2017 showed that more than 40 per cent of EEA doctors were considering leaving the UK.
The NHS has 100,000 vacancies and can ill afford the loss of a single EU healthcare worker. This is before we even consider the hugely regrettable individual consequences of leaving the NHS on those EU colleagues themselves, on the colleagues they leave behind, and on their patients.
If that recruitment crisis isn't bad enough, a report this year warned of possible delays of up to a year in access to new, potentially life-saving drugs if Brexit is allowed to happen.
Negative consequences for research are already being felt, and leaving Euratom – the European Atomic Agency Community – threatens our ability to adequately source radioisotopes for use in radiotherapy and medical imaging. These are the sorts of knock-on effects that we didn't know we would face when we first went in to the referendum.
Two years on from the referendum, we all now know a lot more about what Brexit would actually involve. Take it from me that, had many Leave voters foreseen the consequences of Brexit, the 2016 referendum would have returned a different result. It's painfully obvious that the consent given by the public for Brexit was not informed consent. In medicine – and surely to any reasonable person – consent which is not informed is considered invalid, and this mandates a vote on the Brexit deal.
Brexit will be a sad regression for the UK if it is allowed to go ahead. Before we give up our EU rebate for evermore; before we wreak untold damage on our economy and consequently on our public services and our ability to tackle inequality; before we risk losing precious jobs, let us take stock of what we are really choosing in Brexit. We should be given the opportunity to decide if Brexit is what we really want, with both eyes open.
Let's put the Leave/Remain argument to bed for at least a few years with a vote on the final terms of the Brexit deal, which has the option of remaining in the EU on the ballot paper. The survival of the NHS in its current form might just depend on it.
Dr Charles Gallaher is a registrar in emergency medicine in south London
Join our new commenting forum
Join thought-provoking conversations, follow other Independent readers and see their replies