The NHS is about to ration its services due to lack of funding – just before the dreaded winter crisis
The Budget's gaping hole was on social care; it is close to collapse and putting ever-increasing pressure on hospitals through bed-blocking, but got no extra cash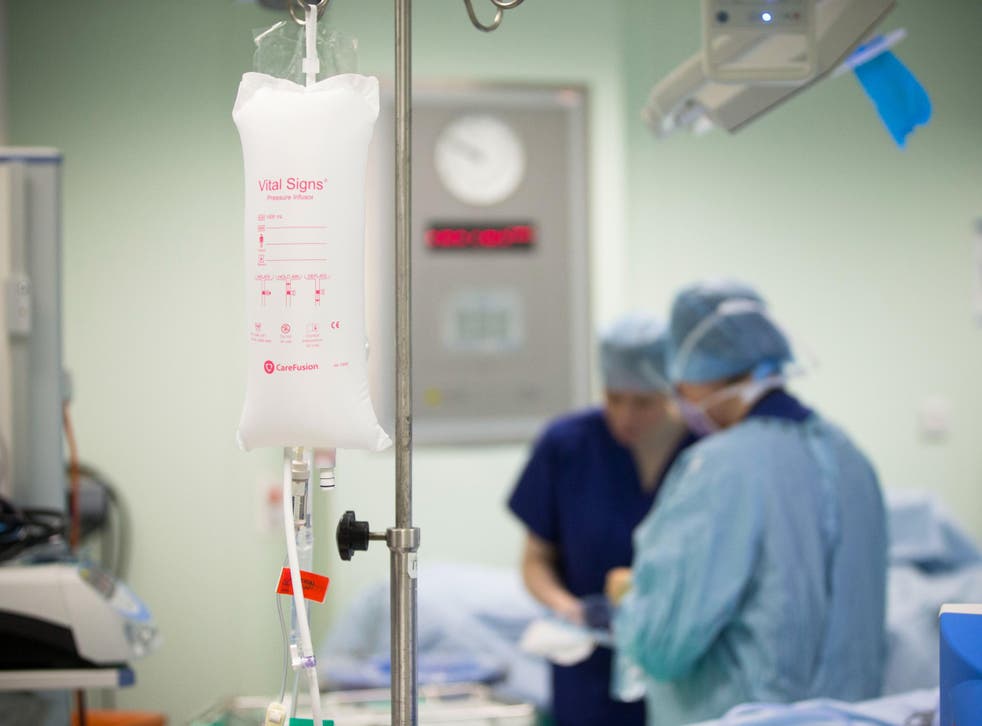 A debate about rationing the care provided by the National Health Service will be launched tomorrow, when NHS England begins a conversation about what it can and cannot afford to do.
Although there will not be a hit list of cuts at this stage, the implications will be clear enough: the Government has not provided enough money to meet goals including the 18-week target for elective operations; cancer treatment; mental health; public health and obesity and for a creaking social care system. In short, something's gotta give.
NHS England's gloomy prognosis will come at a bad time for the Government. Theresa May has made mental health a personal priority. A green paper soon about expanding help for children will generate some headlines, but without money and staff there will be little or no difference on the frontline until 2021.
Similarly, ministers' hopes that Budget headlines about a "£2.8bn boost for the NHS" would buy some political credit will prove short-lived when the continuing cash crisis is laid bare. Philip Hammond's injection was less generous than it looked: £1.6bn for next year, well short of the £4bn a year prescribed by three independent think tanks – the King's Fund, the Health Foundation and Nuffield Trust.
UK news in pictures

Show all 50
In the following year, the NHS will get another £900m, which means that in the year in which we leave the EU, the health budget in England will rise by £17m a week – rather less than the £350m a week we were promised by Vote Leave.
Rationing is a dirty word in health, even though the NHS has always had to do it since it was founded 70 years ago next year. By introducing it into the conversation now, Simon Stevens, the chief executive of NHS England, will no doubt get some more brickbats from his political masters. They are already miffed about his public lobbying ahead of the Budget, claiming that the politically neutral official crossed a line by recalling the £350m-a-week promise in a speech this month. Stevens warned: "Trust in democratic politics will not be strengthened if anyone now tries to argue: 'You voted Brexit, partly for a better funded health service. But precisely because of Brexit, you now can't have one.'" One Whitehall insider said: "There's a lot of bad blood." Perhaps his message was just too close to home.
Treasury officials regard Stevens as the man who always returns for more from the "magic money tree", no matter how much he is given. Hammond and May want to see money matched by greater efficiency, though the NHS has cut the growth of demand for some services, and the four think tanks noted that NHS productivity has grown by more than in the economy as a whole.
Even some in the health sector worry that Stevens' high-profile championing of the NHS case could be counterproductive. But he is not crying wolf. Without his public warning, the Budget increase might have been even smaller, as many had expected.
Hammond's cure was no more than yet another sticking plaster. His immediate £350m boost may stave off a crisis this winter. Next year's money will ensure the Conservatives avoid breaching their manifesto pledge to increase spending per head of population. But it's more short-termism and emergency relief. The Budget's gaping hole was on social care; it is close to collapse and putting ever-increasing pressure on hospitals through bed-blocking, but got no extra cash.
The Local Government Association estimates a £1.3bn funding gap between what care providers need and what councils pay. Although May acknowledged the problem during this year's election, she got her fingers burnt with her so-called "dementia tax" and the issue has now been kicked into the long grass. We won't get a green paper until next summer. That is woeful, given the additional pressure the demographic timebomb will put on health and social care.
While the debate over NHS rationing is inevitable, we need a much wider one about the state's priorities. The 2010 and 2015 elections were followed by a government-wide spending review. There's no sign of one now – another example of the reduced capacity of a government consumed by Brexit.
A properly functioning administration would have a wholesale review. It should look at fully integrating health and social care and raising spending with a dedicated one-off tax rise, like the increase in national insurance under Labour in 2002. Sooner or later, sticking plaster, muddling through and limping from one crisis to another will not be enough.
Register for free to continue reading
Registration is a free and easy way to support our truly independent journalism
By registering, you will also enjoy limited access to Premium articles, exclusive newsletters, commenting, and virtual events with our leading journalists
Already have an account? sign in
Join our new commenting forum
Join thought-provoking conversations, follow other Independent readers and see their replies