After my horrific experience with a mental health crisis in the NHS, I know things need to change, Jeremy Hunt
I can't stress how important a role my friends and family played in my recovery. It made me reflect on how much easier this period was for me than it would have been for other people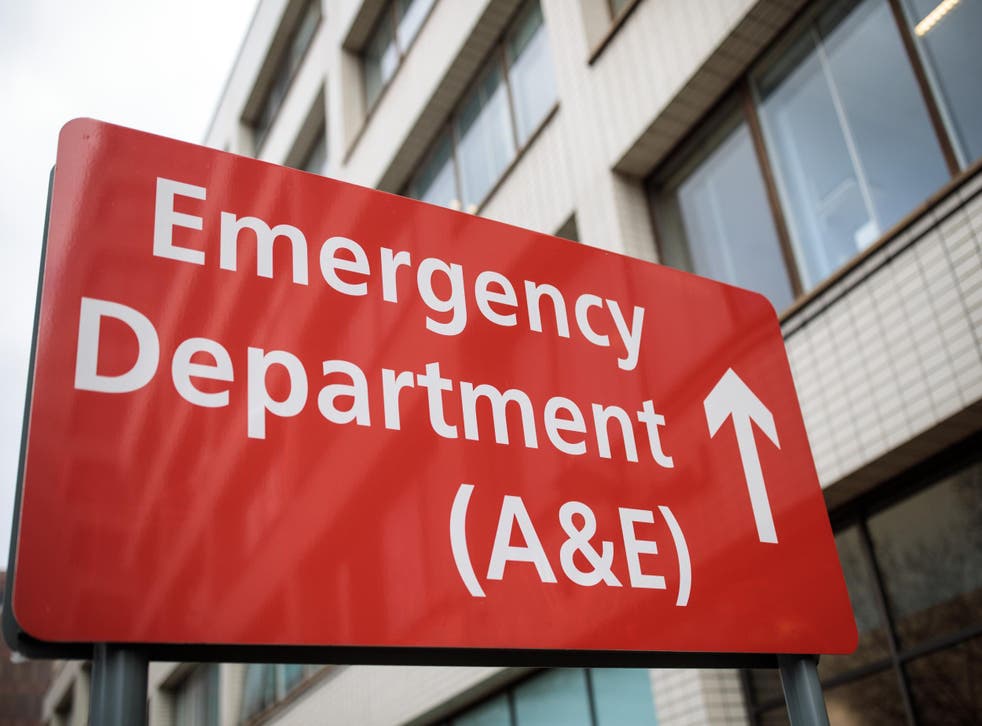 Jeremy Hunt is celebrating – he has managed to keep his appointment as Health Secretary and gain control of social care. He jubilantly retweeted a tweet from last year, when he survived another reshuffle, saying "reports of my death have been greatly exaggerated".
Well, while you are fit and well, Hunt, there are thousands who are not, and your Government needs to share the responsibility. What Hunt didn't tweet is that the NHS is in crisis and mental health provision is being hit hard. So now that Hunt has an ever-expanding remit, it begs the question as to whether mental health will be sidelined even further?
Two years ago I experienced first-hand how overstretched NHS mental health services are. I have struggled with periods of depression since I was a teenager. Normally I didn't need acute care but this time was different. Too ashamed to seek help before I reached crisis point, I ended up being left in a bed in an A&E assessment ward for three days due to lack of space. Then, in the middle of the night I was taken to a hospital outside my area away from family and friends. I was in hospital for a month.
Jeremy Hunt claims mental health provision is improving
I ended up in a hospital that was part of a private chain. Everyone who was there, including myself, was an NHS patient. Some of the chain's hospitals are now under investigation for poor practice. I am angry about my experience but I place no blame on the staff who, on the whole, were unfailingly kind. I can still appreciate that I was lucky in that I managed to access some care. However, when I left hospital the outpatient care team dropped me after a week. I felt as though I had just started to find my feet when someone pulled the rug out from underneath me.
I can't stress how important a role my friends and family played in my recovery. It made me reflect on how much easier this period was for me than it would have been for other people. I know that as a middle class, cis, white woman in the UK, it is easier for me to access the care that I need. It's awful to think what happens to others without that support network or access to care. Too many people slip through the cracks and they are the ones in real danger.
Inequality is a huge problem facing mental health. Those struggling with Tory austerity can't afford to take time to look after their health. According to the Office for National Statistics, those who are in the most deprived 10 per cent bracket in society are more than twice as likely to kill themselves than the least deprived 10 per cent. Minorities are often the hardest hit, and overstretched services and cuts to NHS only fuel the crisis.
In the UK, BAME groups are more likely to suffer from mental health issues and require hospital treatment. However, they are also more likely to have a poor outcome from their treatment. Institutional racism, combined with the fact that a lot of mainstream mental health services often fail to understand the needs of non-white British communities, contribute towards the inequality. With services struggling already it's hard to see how this situation will change when there isn't enough funding or staff available.
Everyone the Government blames for the NHS crisis – except themselves

Show all 6
In the LGBTQ community, 36 per cent of those who are under 26 and identify as LGB have attempted suicide, with the rate of those who are under 26 and identify as transgender at 48 per cent, according to a RaRE Research Project. This figure is far too high and with prejudice, homophobia and transphobia still rife in the UK it is really disappointing to think that the Government still won't listen and realise that mental health is not something that can be glossed over.
Having said that, mental health awareness has boomed recently. Anything that encourages people to be more open and speak out is fantastic. Reading people's stories has made me feel much less alone. Organisations such as Mind have also done a fantastic job in trying to lessen the taboos surrounding mental health. However, when suicide is the leading cause of death for men between the ages of 20 to 49, it is clear that something is broken and needs to be fixed.
I'm still ashamed to be fully open about my mental health issues. While social media provides an open platform for progress and the opportunity to express my voice, the echo chamber of Twitter doesn't translate to progress in day-to-day life. I still feel as though I need to keep my mental health issues quiet, as I'm scared that people won't understand.
I'm in a much better place at the moment than I was two years ago. However, I haven't had any further professional help since I was discharged. My support network is what I rely on and currently it is working for me. I'm hopeful for the future but I don't know what will happen.
Funding and proper support is what mental health services need right now, yet Tory austerity is hindering access to care and services on a dangerous level. With Jeremy Hunt at the helm of the NHS, mental health and social care, it seems as though things are only going to get tougher for the NHS. Last World Mental Health Day, for example, he made false claims about the number of new staff that had been recruited. With staff leaving in their droves and not enough new people in training, it looks like the crisis is set to continue.
We need to keep putting pressure on the government to change things. Mental health awareness is a great place to start. Sharing my story may help others, but it can only go so far. We need to make sure that we are looking out for those who are slipping through the cracks, including those with nowhere to turn and no support available – I could have been one of them, but I was lucky.
Register for free to continue reading
Registration is a free and easy way to support our truly independent journalism
By registering, you will also enjoy limited access to Premium articles, exclusive newsletters, commenting, and virtual events with our leading journalists
Already have an account? sign in
Register for free to continue reading
Registration is a free and easy way to support our truly independent journalism
By registering, you will also enjoy limited access to Premium articles, exclusive newsletters, commenting, and virtual events with our leading journalists
Already have an account? sign in
Join our new commenting forum
Join thought-provoking conversations, follow other Independent readers and see their replies