I told my doctor I was developing an eating disorder, and he acted like I should come back when I had a 'real problem'
Resources are sparse, money is non-existent and, as a result, doctors and nurses are poorly treated: how can patients be receiving top-class care in these circumstances? The answer is, they cannot – they are not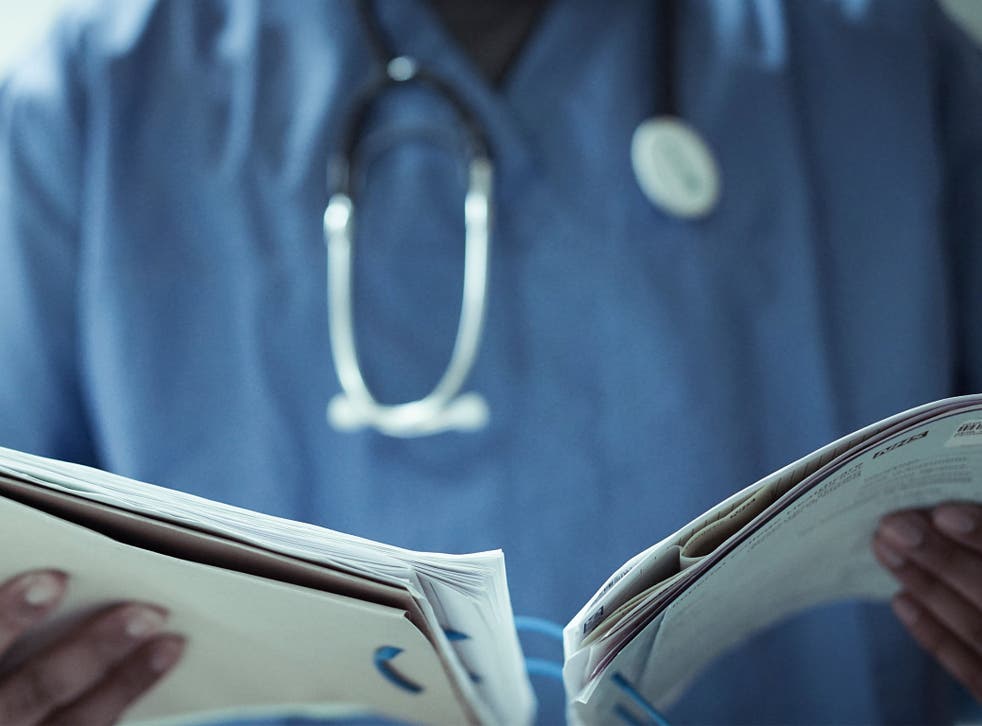 "My anxiety is at an all-time high, and I'm scared to eat", I tell my university doctor, wringing my hands through fear and nerves as I do. The GP, diligently, prescribes anti-anxiety tablets, and runs me through the usual tips: take two a day, get plenty of rest, exercise and eat regular meals. Here, I interject again. "I'm scared to eat", I repeat. "Well, it's just about getting into a routine really", he tells me.
I left that appointment feeling dismissed, upset, and angry. For anyone that has been to a doctor over a mental health issue, you will know how much courage it takes. It often feels easier to sit and suffer in silence than take the plunge to admit your problems and seek help. I had, in this case, been waiting weeks to try and speak to someone that could make things better; "I'll do it tomorrow", I said, constantly putting off what I knew needed to be done. To finally manage to get myself into that office, only to have my plea for help ignored, felt beyond damaging.
Thankfully for me, my step-dad is a high-ranking medical professional, and in my rage, I immediately contacted my mum – who was vaguely aware I was planning on going to the doctor – for advice. She was brilliant. Within the hour, the practice manager had called me to apologise, and to beg me to attend another appointment, with another doctor if I wished. I reluctantly agreed. A few days later, I found myself back in the same office – with a different GP, despite an apologetic phone call from the first – and within five minutes had a diagnosis and a referral to an eating disorder clinic: success, I suppose.
High levels of mental illness reported by victims of human trafficking in the UK
I can't, however, get over this niggling feeling of how easily I could have just become another statistic, another case of a severe eating disorder, due to my summary dismissal by the first doctor. I don't blame him, as such, though I can't say I will ever be going to him for medical advice again. No, fundamentally it is the attitude of the NHS that is at fault.
My 10am appointment was over 20 minutes late due to the patient ahead going over the ten-minute slot, meaning my GP probably felt he had to rush through me in order to make up some time. Upon hearing the word "anxiety", he put my case in a box and quickly provided the usual prescription and advice – completely missing the massive hints, and downright blatant statements, about my eating and weight along the way. Of course I can't speak for him, but I can only begin to imagine the pressure placed on a GP to make it through as many patients as possible, to pick up the slack at a time when our NHS is crumbling from within.
This isn't, as such, an excuse for letting people like me slip through the cracks. But it is the sign of an inherent crisis hitting mental health treatment, and the NHS as a whole. Resources are sparse, money is non-existent and, as a result, doctors and nurses are poorly treated: how can patients be receiving top-class care in these circumstances? The answer is, they cannot – they are not.
UK news in pictures

Show all 51
With mental health specifically, only 55 per cent of mental health trusts have reported increases to budgets since 2012, despite growing awareness and diagnoses, and a government promise of mental health as a priority. Simply, it seems far too easy to dismiss mental illness. It isn't like a broken leg, where there is a clear problem that can be easily fixed. With a lack of funding and resources in the entirety of the NHS, it makes sense that treatment of invisible illness is the first to suffer, especially when those patients are the very last that will make the effort to complain or pursue.
The cuts in time and money directly impact patients, and are emblematic of a culture of where welfare is placed on a back seat, if not entirely outside the car.
Furthermore, the fact I had to fight to be taken seriously at a practice placed at one of the top universities in the country is, frankly, worrying. I would hope – expect, no less – for the GPs working at places of education to be as nuanced in mental health as it gets, considering statistics from the NUS that 78 per cent of students have experienced some kind of mental health issue. Yet this doesn't seem to be the case. The NHS crisis is hitting every frontier, even at the practices you would least expect it.
This is unacceptable. We need to push for better recognition and more funding, and to stop illnesses being disregarded far too quickly by the very people meant to be treating them. Mental health is a serious issue, and eating disorders the most deadly of them: if you're suffering, do not take no for an answer, and, however hard, don't let yourself fall victim to a health system at breaking point.
Join our new commenting forum
Join thought-provoking conversations, follow other Independent readers and see their replies