The Independent's journalism is supported by our readers. When you purchase through links on our site, we may earn commission.
271 mentally ill people died because of NHS errors – in a country where suicide is the leading cause of maternal death, this is an emergency
Charlotte Bevan, a new mum believed to have schizophrenia who took her own and her newborn baby's life, was failed by clinical staff on multiple occasions – and she is not the only one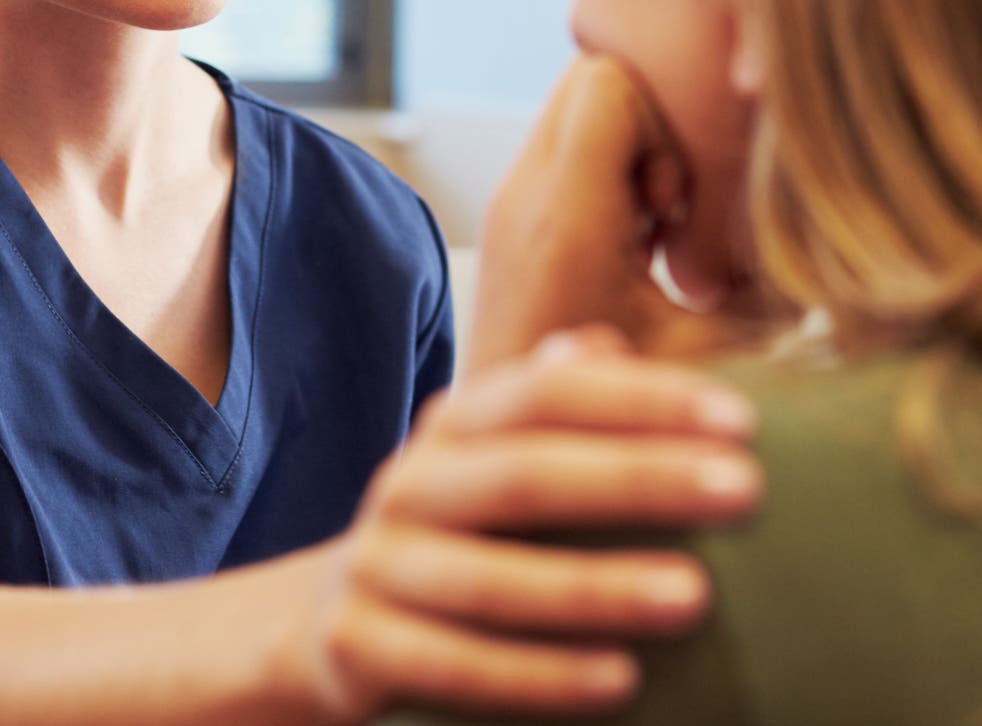 New analysis, which revealed that at least 271 highly vulnerable mental health patients died over the last six years after failings in NHS care, has quite rightly provoked alarm.
The Guardian report – based on hundreds of Prevention of Future Deaths Notices issued by coroners where care shortcomings have been identified at inquests – questions the level of care being provided and whether the appropriate lessons are being learned.
That mental health services are struggling is not news. Years of underfunding has taken its toll. But the scale of the alleged failings – 706 failings across the 271 deaths – is a real cause for concern.
Sadly, there are times when despite best endeavours a death happens, and when it does happen the after-effects are felt for a long time.
UK news in pictures

Show all 50
It is part of the consultant psychiatrist's role to make judgement calls about whether a patient is well enough to go home or reduce their medication; that also means taking action when, in our judgment, that person isn't well enough.
This applies to all branches of psychiatry, including perinatal (pre- and post-birth) services. It is an alarming statistic that suicide is the leading cause of maternal death in this country.
Take the well-publicised case of Charlotte Bevan, a new mum believed to have schizophrenia who took her own, and her newborn baby's, life in 2014 after stopping her medication so she could breastfeed.
In her narrative verdict at the inquest's conclusion, the coroner referred to a "chain of failings" by clinical staff. These included a failure to:
Develop a care plan for her
Provide appropriate care for her after she suffered a relapse
Monitor her properly: despite being very ill she left the hospital unnoticed and jumped into the Avon Gorge with her child
During the inquest, Miss Bevan's partner Pascal Malbrouck claimed she had been given contradictory advice about stopping her medication.
This goes to the heart of many of the decisions a psychiatrist faces in complex cases. On the face of it, the decision – for a pregnant woman believed to have a severe mental illness – to stop taking anti-psychotic medication so she can breastfeed should be clear cut. But it isn't.
In the case of a woman with schizophrenia then they would not be advised to stop taking their medication post-birth to breastfeed because the risk of a relapse is too high.
But the "rules" are different for a woman with bipolar disorder. To begin at the beginning: no drug company advises the use of anti-psychotic drugs during pregnancy.
But the National Institute for Health and Care Excellence (NICE) recognises that women need to be treated during pregnancy and while they are breastfeeding, otherwise they may become ill.
Jeremy Hunt claims mental health provision is improving
It falls to the psychiatrist to do the benefit-risk analysis and to support the patient in making an informed decision about their treatment. Sometimes the psychiatrist may feel the risk of the woman becoming ill post-birth means she must stay on the drug and not breastfeed; other times they may feel the benefit to the woman and her baby of breastfeeding and the bond it creates is worth the risk of a relapse if they stop their medication; or they may recommend the patient switches to another drug where the risks of taking it during pregnancy are better known.
In other words, it's a judgment call and it's why the consultant psychiatrist's extensive training, knowledge and expertise is invaluable.
The utter devastation anyone who has lost a loved one feels, especially where medical failings have contributed to their death, is hard to imagine. Any psychiatrist feels the death of a patient by their own hand extremely keenly.
The Royal College of Psychiatrists is at the forefront of efforts to ensure these instances are as rare as possible and we have a crucial role to play in recruiting, training and supporting staff.
For many years our research arms – the College Centre for Quality Improvement and the National Collaborating Centre for Mental Health – have drawn up guidelines aimed at setting and improving care standards.
We are revising our suicide prevention guidance, with extensive input from patients, their families and carers, and it is due to published later this year.
We are also at the forefront of the debate around patient confidentiality and when, where a patient's life may be at risk, it is acceptable to tell their family about their suicidal thoughts without the patient's consent.
For this work to succeed, there must be a no-blame culture in the health service. As well as accountability, staff need to be able to learn from serious incidents. Some risks can be reduced, but we need to guard against overly restrictive practices that can be damaging for patients and even heighten suicide risk.
In the realm of care for childbearing women, our 10-place perinatal bursary scheme is helping to train up more perinatal psychiatrists by offering perinatal training to psychiatrists from other subspecialties. It is steps like this – and the four new Mother and Baby Units funded by NHS England due to open by 2020 – which aim to prevent further tragedies like that of Charlotte Bevan.
Professor Wendy Burn is the President of The Royal College of Psychiatrists. If you have been affected by this article, you can contact the following organisations for support:
mind.org.uk
beateatingdisorders.org.uk
nhs.uk/livewell/mentalhealth
mentalhealth.org.uk
samaritans.org
Register for free to continue reading
Registration is a free and easy way to support our truly independent journalism
By registering, you will also enjoy limited access to Premium articles, exclusive newsletters, commenting, and virtual events with our leading journalists
Already have an account? sign in
Register for free to continue reading
Registration is a free and easy way to support our truly independent journalism
By registering, you will also enjoy limited access to Premium articles, exclusive newsletters, commenting, and virtual events with our leading journalists
Already have an account? sign in
Join our new commenting forum
Join thought-provoking conversations, follow other Independent readers and see their replies