Scrapping bursaries for trainee nurses will plunge the NHS into chaos and put patients at risk
NHS bursary cuts may be the catalyst for a change we have long feared. The NHS may dip below the surface never to rise again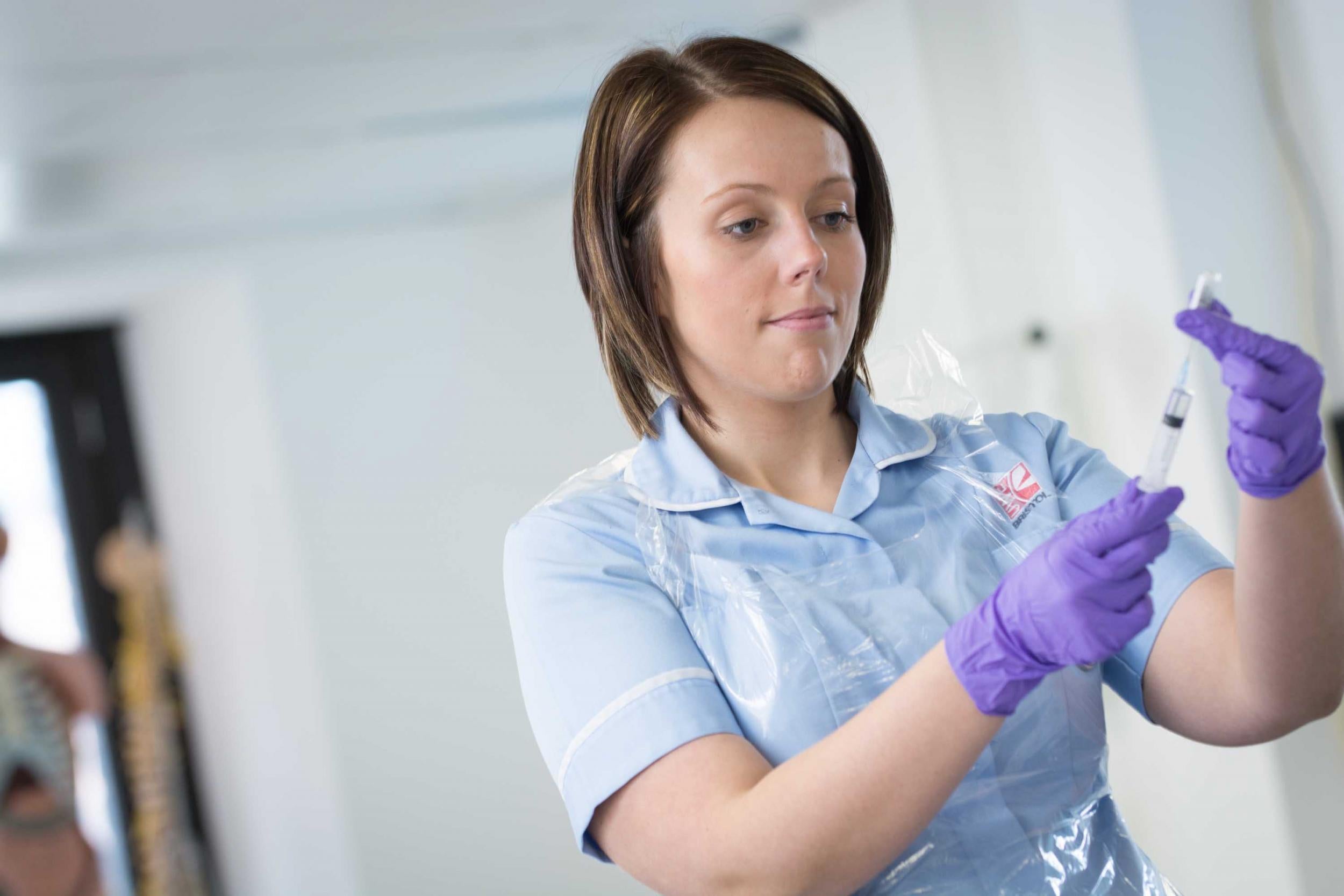 Hardworking, highly trained and empathetic professionals, nurses form the first and last line in patient care. The image of the nurse is iconic and highly celebrated, and for good reason. Nursing attracts people from every walk of life, rich or poor, and rewards compassion and commitment. These nurses train for free, working long hours for nothing before being paid a basic salary much less than the national average. It is without a doubt that nursing is the lifeblood of the NHS, and their empathy its beating heart.
Nursing training is highly vocational, with a significant proportion of study time spent learning on the wards. Long hours, mandatory learning and short holidays means that nurses rely on financial grants for day to day life and training costs. Unable to find time for part time work and with and a limited post qualification earning potential, the threat of debt is a clear barrier to recruitment. This threat is simply too much for too many, especially those from poor families, those with children or those undertaking secondary degrees. Leah-Louise Johnson, a trainee nurse disclosed that "including theory/placement and work to support my children, I work a 70 hour week."
Many claim that the pressure of work affects their mental and physical health. Working to pay living and tuition fees above and beyond the listed training hours is dangerous. Asking nurses to find extra time away from their families, on top of their working and study commitments, is not just dangerous but insulting and cruel.
Owen Smith doesn't support privatising the NHS
Nursing bursaries and grants were designed to remedy a national staffing shortage with the NHS footing the bill. Nurses were free of student loans and huge debts, which today would equal over £9000 a year on tuition alone. Many claim that they could not be nurses without the financial support. The pot was limited, but allowed those under difficult financial situations to train and contribute to the NHS and economy. Nursing became accessible to those wishing to help others regardless of class, age or financial commitments. Care was universal and represented the philanthropic message of the welfare health system.
The NHS may soon be beyond repair. Increased patient numbers, life expectancy and healthcare burden threaten a system bursting at the seams. Staff numbers dwindle as exhaustion increases. Morale has plummeted. Grit and goodwill are valuable, but fragile, commodities. Soon we may reach a point where staffing becomes unsafe, and with it the system fails – people can only tolerate so much.
NHS bursary cuts may be the catalyst for a change we have long feared. We cannot lose nurses and maintain safety – the NHS may dip below the surface never to rise again.
Conservative estimates suggest an up to 6.5 per cent decrease in nursing applications as a result of bursary cuts. That may seem little, but there is strong evidence to show that any small loss can be devastating in a busy and complex system. Research has shown that wards where nurse to patient ratios exceeds 1:8 are met with a significantly increased risk of adverse events, and these numbers threaten to grow. Less nurses means lower safety, and with patient safety a must, we cannot continue without its guarantee. With an expansion of bursary cuts extended to other healthcare professionals, the potential damage multiplies.
From a pragmatic standpoint, the nursing bursary cuts have theoretical merit. The small NHS funding pot means that places are limited, but opening to private loans suggests that up to 10,000 more nurses could be trained. At the same time, it is estimated that up to £800million may be saved a year for other services.
The main criticism of such plans is that they are unrealistic, as removing funding will increase places, but not recruitment for the reasons discussed above. The threat of bursary removal undermines a system integral to healthcare provision, reducing real term applicants to only those able to afford it. It seems ironic that the government could ignore human costs in the face of financial ones.
Nurses themselves have expressed fear at proposed changes. In a novel opportunistic online survey, carried out by myself on Facebook, 99.3 per cent of 146 respondents agreed that bursary cuts would drive down recruitment. The vast majority (91.9 per cent) of 149 respondents were concerned that training commitments prevented part time work, with 96 per cent of 90 respondents were worried that the NHS itself would be at risk). An astounding 100 per cent of 101 asked thought that the current government could not be trusted with the health service. It is clear that these changes carry both a huge safety risk in the face of overwhelming professional concern. The message is clear – bursary cuts are unsafe and unwanted.
It's time for government to listen to its staff before it's too late.
The NHS is a delicate financial ecosystem, and moving resources around will simply break the system in unforeseen ways – stretching only weakens the overall structure. Funding must be increased in line with demand, and it would be counterintuitive to think otherwise. Opportunities for funding are huge, and a simple calculation has shown that the money spent on Trident alone would pay for well over the 10,000 figure promised.
The question isn't whether funds exist, but whether they are misspent.
Great progress would be made from revaluation of national spending procedures. If the government wants a working NHS, they need to be realistic and pragmatic about funding allocation. It would take very little taxation of the financial or corporate elite to solve this problem. There are a number of simple ways to do this, but each requires politicians to talk honestly about what is achievable and fair. The surplus of squandered money suggests that the government is making an active choice to underfund its frontline healthcare workers. The NHS deficit must be solved, but not through penalising its greatest asset – its workforce, at the detriment of its greatest achievement: care.
Ben Janaway is a junior doctor
Join our commenting forum
Join thought-provoking conversations, follow other Independent readers and see their replies