Prince William and Kate Middleton's India trip: No amount of fawning media coverage can cover up these sordid facts
Missing from the couple's visit will be remembrance or even utterance of the Bengal Famine, where three million people starved to death under the stewardship of Winston Churchill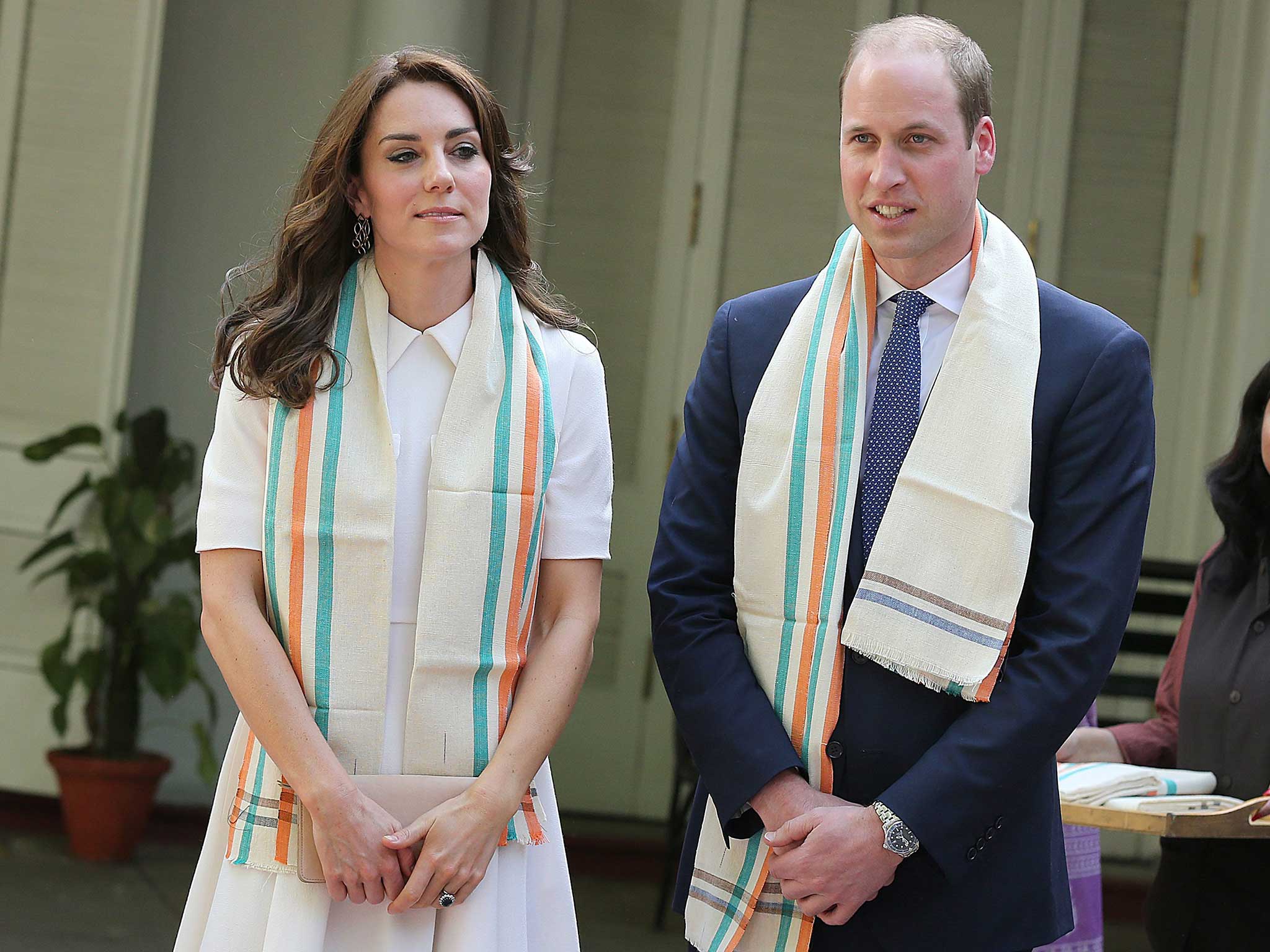 Stop the press: Prince William and Kate Middleton are in India. Yesterday the royal couple embarked on a seven-day tour of the country, prompting a predictable British media frenzy.
In hour-by-hour accounts, the Daily Mirror is tracking the young couples' every move. Kate and Wills meet Mumbai's "slumdogs…some of the poorest people on Earth", proudly proclaims the Mail; referencing box office hit Slumdog Millionaire. Because a royal visit to India would be nothing without citing a patronising, reductive British film about poverty in India, where all we see is innocent children, surrounded by squalor and corruption, systematically abused by adults. The two will follow in the footsteps of William's mother and visit the Taj Mahal, the BBC tells us.
But amid coverage of Kate's outfits and shots of the two playing cricket (of course as a reminder that India has British colonialists to thank for that) there is a painful silence on the history between these two countries: one of exploitation, violence and systematic resource extraction. And while all of our attention is focused on Kate and William's every movement and word, India fades into the background as little more than a piece of stereotypical scenery.
William & Kate meet survivors
Absent from these detailed accounts, which have no problem remembering Princess Diana's 1992 trip to world-famous mausoleum in Agra, is the royal family's long history with the country. The £100m Koh-i-Noor that sits in the Tower of London, set into the Queen Mother's crown, will surely get no mention. No matter then that Queen Victoria's forces looted it from the country after colonialists brutally conquered Punjab in 1849. Even less important is that India has asked for it back, a request that looks like it's about to be rebuffed.
Prince William and Kate Middleton's visit to India
Show all 32
Missing from the couple's visit will be remembrance or even utterance of the Bengal Famine, where three million people starved to death in part because the British government under Churchill's stewardship decided to divert food away from the region and send it to British troops instead. Neither will they talk about the violent partition orchestrated by imperialists that continues to haunt the country's politics.
These omissions perhaps wouldn't matter so much if Britain's bloody colonial project was properly taught in our schools; its absence from the curriculum means an astonishing 44 per cent of people are proud of the British Empire, including our very own Prime Minister.
The history matters because we can't understand Britain's relationship with India – or even William and Kate's foray – without knowing about this colonial past. It matters because modern racism was born of colonialism: to justify the oppression of people across the world, they had to be thought of as morally and intellectually inferior. The same racism that led to the death of fourteen women in forced sterilisation camps in Chhattisgarh, part of an active family planning policy that the British government was said to have supported.
India may have gained independence nearly 70 years ago, but that doesn't stop Kate and William using the country as a playground for their publicity stunt. If we have to watch the two pose with "slum children", lament poverty in India and celebrate an "exotic" culture with cooking lessons, then we could at least do so while telling the truth about Britain's horrendous history. Instead, it's brushed to one side for a good royal photo op.
Join our commenting forum
Join thought-provoking conversations, follow other Independent readers and see their replies