On no! David Cameron likes Benedict Cumberbatch!
What happens when you discover that you share the same taste in music and films as the Prime Minister?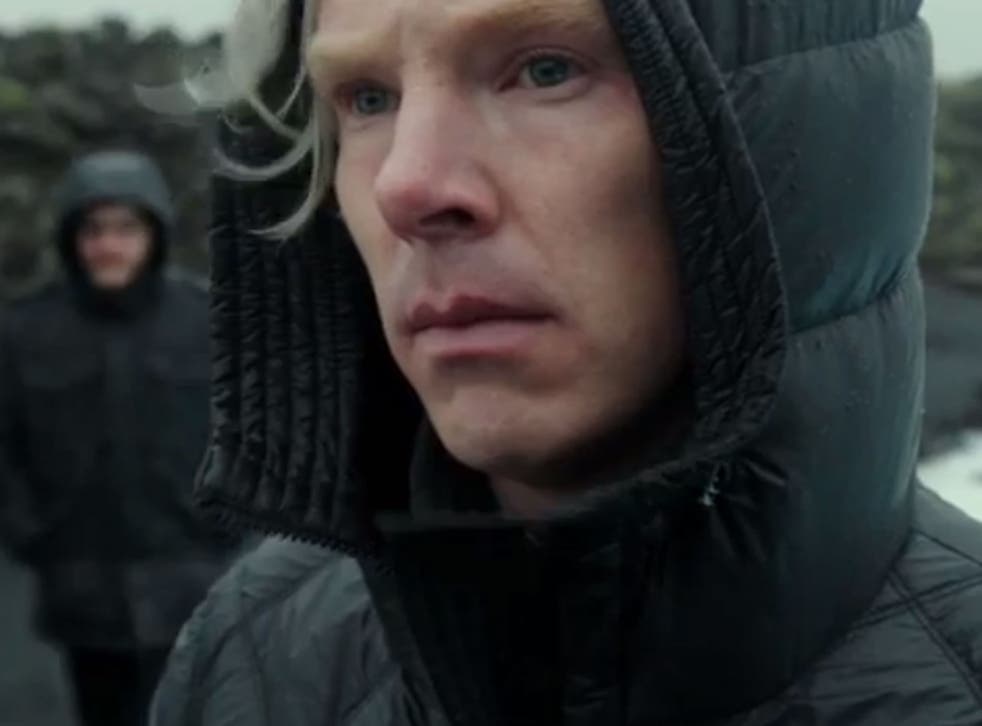 Bad news for anyone who's a fan of Benedict Cumberbatch, or of Julian Assange. I'm afraid something terrible's happened. David Cameron has come out in favour of both.
The prime minister was asked by the ITV culture show The Agenda to talk about The Fifth Estate, the new film in which Cumberbatch plays the Australian super-hacker. "Brilliant, fantastic piece of acting," Cameron told The Agenda's anchor, Tom Bradby about the lead performance. "The twitchiness and everything of Julian Assange is brilliantly portrayed." Later in the show, he praised the early days of Wikileaks ("Transparency, sunlight, is a great disinfectant") but wasn't crazy about the "huge dumps of information" from American diplomatic cables they later released.
None of Cameron's views seems exceptionable, but you can practically hear the fallout. A percentage of former "Cumberbitches" across the nation will be questioning their level of devotion to the Sherlock actor. Devotees of Assange, from Ecuador to Australia, will be wondering if Julian can be as admirable as they thought if Cameron is sucking up to him.
It is a sad truth that any expression of admiration by a leading politician about an artist, singer, film-maker or picturesque rebel a) must be insincere and the product of PR spin, and b) instantly confers terminal un-coolness on that artist.
Cameron didn't say whether he admired the film, but it's been deemed toxic by association. "If Cameron likes it, then it must be spinning his preferred version, so I'll give it a miss," wrote one commenter. "Cumberbatch has revealed himself to be a bit of a Tory," opined another, "so the film no doubt caters to Camoron's reactionary and authoritarian tendencies."
Cameron, and the people and works he admires, just cannot win. Just over a year ago he named Pink Floyd's Dark Side of the Moon as his favourite album. Uproar followed. Fans insisted he represented the enemy on an album about wealth, alienation and social breakdown. Pink Floyd didn't ask him to repudiate his endorsement, but it was close.
Paul Weller abused him for praising The Jam's "Eton Rifles" as he thought it was a hymn to public-school values. After he chose "This Charming Man" by the Smiths a Desert Island Discs, Morrissey forbade him to listen to any more of their records. "Don't let him into the lads' club," wrote a Radio 4 listener. "It's like inviting Dracula over the threshold."
It is plainly nonsensical to stop admiring a person or group because their fan-base has been joined by someone you don't like or approve of. It would be absurd to cut all ties with a friend because they once bought a Simply Red album or attended a concert by The Feeling. It would be absurd to swear never again to watch Gone With the Wind because you discover it was Hitler's favourite film – he admired Scarlett's passion for land – or The Godfather because ditto Saddam Hussein. Cameron's views on art may be unwelcome, but you must adapt Dr Johnson's famous line about a flea and a horse: Sir, an unworthy fan may admire David Bowie, and make you wince. But one is but an insect, and the other is David Bowie still.
Join our new commenting forum
Join thought-provoking conversations, follow other Independent readers and see their replies