It's North Koreans, not Donald Trump, who will overthrow Kim Jong-un
The defector-led activist group Fighters for Free North Korea drops USB drives, DVDs and pro-democracy literature into the North by balloon. News from the outside world flows into North Korea on these illegal channels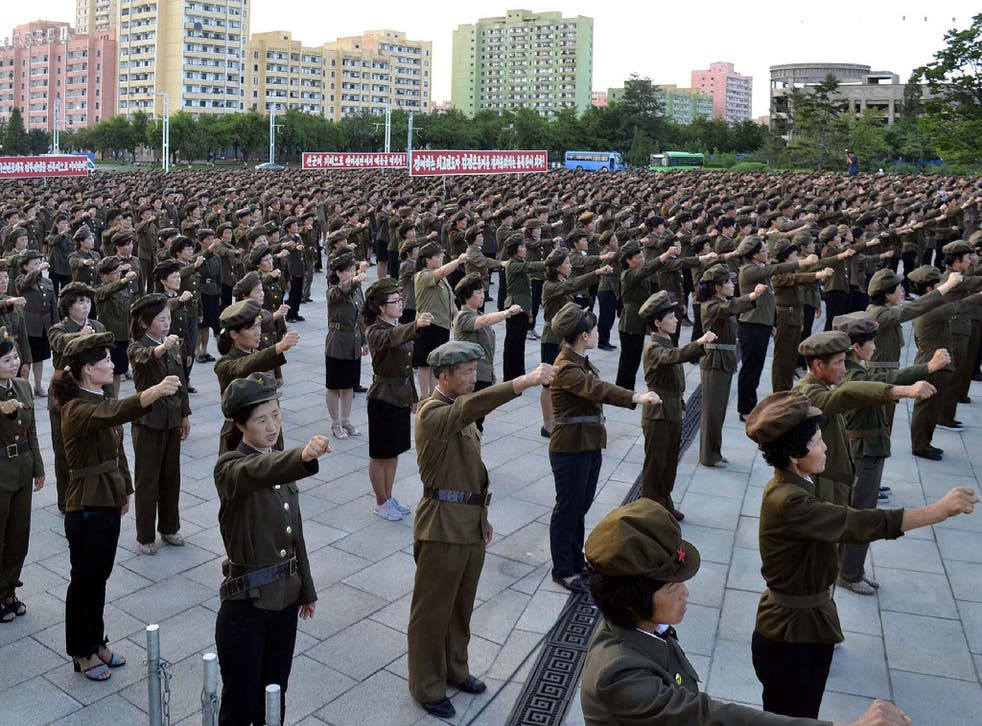 Who does Kim Jong-un fear the most? Not Trump, not Xi, not Putin but his own people. There is an old Korean proverb which says "It's dark directly under the lantern." It means that sometimes the answer is right under your nose. While the world focuses on external forces to come up with a solution to the North Korea problem, no one is paying attention to what is actually happening inside the country.
In the real North Korea, beyond the missile tests and the clinical streets of Pyongyang, history is about to repeat itself. According to a UN Report published earlier this year, 4.4 million North Koreans live on the brink of starvation. That is almost a fifth of the population. It is a startling figure, especially as less than two decades ago three million North Koreans starved to death during the so-called "Arduous March".
According to Jihyun Park, a North Korean defector now living in Manchester, "Everybody is at breaking point. Sixty years of believing in the Dear Leader, The Great Country, for nothing. They are tired of living." Kim Jong-un may have succeeded in lording power and fear over the rest of the world, but he has forgotten his own people. Park says the North Korean people would welcome a war as "they will die either way, it does not matter to them how they die."
H R McMaster calls North Korea a threat 'to the entire world'
Novice Kim Jong-un has not found it easy to perpetuate his father and grandfather's legacy and believes he needs to become a nuclear superhero to keep his people marching to order. But North Koreans are no longer as docile as they once were. Since the famine of the 1990s a network of Jangmadangs, black markets, have introduced rudimentary capitalism which has shown them a new way forward in trading goods across the border from China. The people have reached out to the outside world and are not so easily conned by government propaganda.
Defectors like Park also pose a threat to the regime. Over the past decade tens of thousands like her have fled the hermit kingdom hoping for a better life, and they do their utmost to stay in contact with their families. The defector-led activist group Fighters for Free North Korea drops USB drives, DVDs and pro-democracy literature into the North by balloon. News from the outside world flows into North Korea on these illegal channels.
Instead of blindly assuming there is only a military solution to the problem and raising the stakes through Twitter spats, we must look to empower the people of North Korea. We should focus our energy on nurturing a home-grown opposition movement strong enough to overthrow Kim Jong-un and let the people take the road to democratic change, not war.
In pictures: North Korea military drill

Show all 8
But how do you empower a starving population? Not by sending international assistance. Food aid is diverted to the army and ends up helping Kim Jong-un to develop his military powerbase. The Kim Dynasty used their starving population as bait in the mid-1990s to extract international subsidies, which never reached the people most in need.
It is not just food aid that needs to be axed by the inflow of crucial foreign currency. Tens of thousands of North Koreans are sent abroad to work as slave labourers and send home over £1.5bn every year, according to the UN. We must stop offering these workers permits. We further must clamp down on the abuse of diplomatic immunity by Korean diplomats who in the past have been caught smuggling gold.
Information needs to flow in – not food aid, not hard currency – and refugees need to flow out. Brutal as it may sound North Koreans must be left to take care of their own monster. The collapse of the cult of the Great Leader is only a matter of time. What we should be planning for is the aftermath, as this is when North Koreans will need our help more than ever.
Rachel Judah is a freelance journalist. EJ Robinson is a South Korean author living in London.
Join our new commenting forum
Join thought-provoking conversations, follow other Independent readers and see their replies