The North needs more than fast trains if it wants to survive Brexit
George Osborne's Northern Powerhouse has been too narrowly focused on big cities, fast trains and metro mayors. Vital as these are, they will not address the economic and social challenges raised by the Brexit vote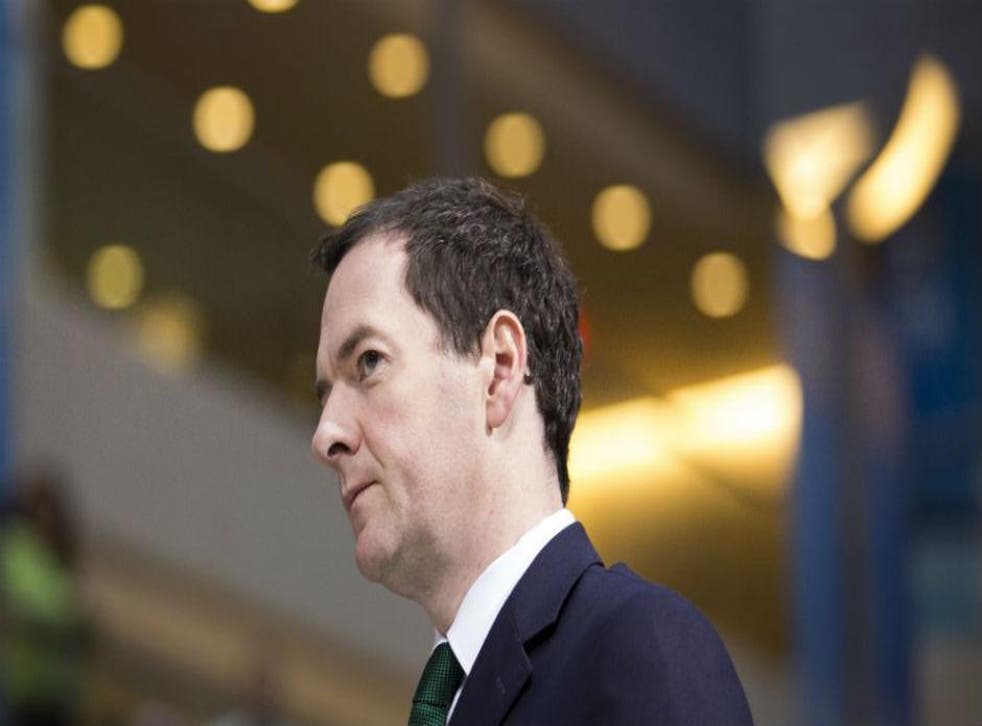 News that George Osborne has launched a new think-tank focused on the North of England will be widely welcomed by those who have long seen the virtues of the Northern economy. Worth over £300bn – twice the size of Scotland – it is a mark of our over-centralised nation that there aren't more such bodies plying their trade outside London. IPPR North has long argued that to make the North the most progressive place in Europe, we need more policy ideas.
The fact that this new think-tank is being driven by business and civic leaders is also significant, as it should reinforce the reality that the Northern Powerhouse is far less a Whitehall programme than an initiative driven by the North and for the North.
George Osborne on the Northern Powerhouse, grammar schools and Ed Davey
Many will feel that there is some irony that the former Chancellor will now be lobbying his successor to take spending decisions that he himself might have made just a few short months ago. It is also questionable whether joining forces with Labour mayors and city leaders on the public stage is clever politics when compared to quietly leveraging his excellent networks from the back benches.
It will be fascinating to see whether this new think-tank will develop a more sophisticated agenda. To date, George Osborne's Northern Powerhouse has been too narrowly focused on big cities, fast trains and metro mayors. Vital as these are, they will not address the economic and social challenges raised by the Brexit vote.
As the recent Northern Independent Economic Review makes clear, many of the North's world class strengths lie in sectors such as advanced manufacturing, energy and life sciences. These tend to be located outside the core cities and much as they have close ties with firms in the city centres, the relationship is more symbiotic than Osborne has so far acknowledged.
Ports, freight and logistics also represent a significant Northern sectoral strength that requires a transport strategy that does more than run fast trains between Manchester with Leeds. And metro mayors just can't be made to work in places like the North East or Yorkshire where political geographies are far more complex than the US cities from which the model has been borrowed.
Theresa May knows this and her push for an industrial strategy should not be conceived as a dilution of Osborne's Northern Powerhouse programme, so much as a transition to a more strategic and inclusive approach. The new Department for Business, Energy and Industrial Strategy is a clear recognition that the North of England will require a more European approach to economic development as opposed to Osborne's desire to create a new London in the North.
Time will tell whether the Northern Powerhouse Partnership sustains the momentum Osborne generated when he was championing it as chancellor but whether or not it does, our burgeoning economy will steam on regardless.
Ed Cox is the director of IPPR North
Register for free to continue reading
Registration is a free and easy way to support our truly independent journalism
By registering, you will also enjoy limited access to Premium articles, exclusive newsletters, commenting, and virtual events with our leading journalists
Already have an account? sign in
Register for free to continue reading
Registration is a free and easy way to support our truly independent journalism
By registering, you will also enjoy limited access to Premium articles, exclusive newsletters, commenting, and virtual events with our leading journalists
Already have an account? sign in
Join our new commenting forum
Join thought-provoking conversations, follow other Independent readers and see their replies