There are no safe hands for nuclear weapons – that is why military action will never be an option with North Korea
It's worth remembering that North Korea's nuclear tests aren't just the deplorable actions of a single rogue regime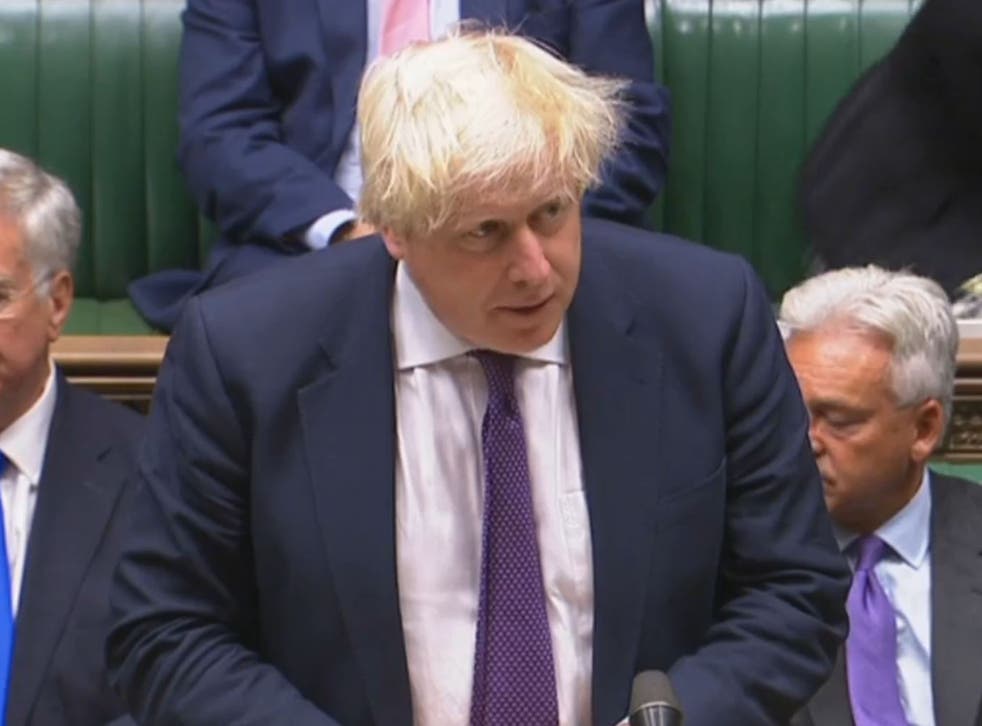 The nuclear weapons tests by North Korea at the weekend didn't just shake the homes of people in the region – they sent shockwaves around the world. We are frighteningly close to things spiralling out of control. The ruthless regime in Pyongyang is digging its heels in, and risking the lives of millions through its recklessness. The President of the US, on the other hand, is engaging in the politics of the playground as he ratchets up insults and threats – undermining global security in the process.
People across the world are scared, and rightly so. As Parliament returns from recess this week, I'm pressing the Government on what they're doing to help deescalate tensions and best protect us all from the threat of nuclear war.
The most important tool we have at our disposal is our diplomatic clout. Britain is a member of the UN's Security Council, a longstanding ally of the US and a nuclear-armed state. We may not be geographically close to the Korean Peninsula, but our joint military training exercise with the South Koreans last year shows that we have an active interest in the region. What our Government says matters.
World news in pictures

Show all 50
That's why ministers should immediately and publicly oppose any first strike military action from the US. With the greater area of the South Korean capital just 30 miles from the border with the North, and with Pyongyang's artillery force capable of raining down 300,000 shells an hour, tens of thousands of civilians could be killed extremely quickly. As the Pentagon has estimated, such a conflict could kill over one million; it's abundantly clear that military action must be avoided.
We also need to shift the conversation away from sanctions – because they simply aren't working effectively. As Jon Rainwater, executive director of Peace Action, says, "authoritarians like Kim can withstand the harshest of sanctions by shifting the burden to their people". With Russia and China objecting to further sanctions, there's simply unlikely to be any point in going down this path at this stage.
Theresa May should be using both internal and external channels to urge the United States to begin a dialogue with the North Koreans without preconditions. Such a proposal has been labelled by some as appeasement, but such bluster ignores the fact that North Korea's main objective is to protect their regime – and that they may be willing to halt proliferation as they did for a period from 1994 when President Clinton authorised former President Carter to meet with Kim Il Sung to explore diplomatic alternatives. As Democratic Senator Dianne Feinstein says, the recent tactic of "isolating the North Koreans has not halted their pursuit of nuclear weapons".
Key moments in North Korea's nuclear programme
The immediate aim of such talks should be a parallel freeze, where North Korea agrees to halt its nuclear weapons programme in exchange for a freeze in major US military exercises in the region. As Perry says, we "could get a freeze on nuclear testing and long-range missile testing. That agreement would be worth having, since it would head off a fully operational ICBM, it would head off testing of thermonuclear weapons, and it would be fully verifiable". From that starting point, longer term solutions, such as a nuclear-free zone, might be reached.
While Boris Johnson struck a more measured tone in his statement to the House of Commons last night – there was no repetition of "all options" being on the table – he nevertheless studiously avoided explicitly ruling out support for military action. This is worrying. The Government must urgently reassure MPs that there would be a full debate and vote in Parliament before any troops or hardware were committed to any operations.
US: North Korea could be met with 'massive military response'
It's worth remembering that North Korea's nuclear tests aren't just the deplorable actions of a single rogue regime, they also represent the failure of an international multilateral disarmament process that was intended to halt nuclear proliferation. While of course we are right to criticise the ruthless Kim regime for their reckless provocation, we do so at the exact same time we plan to upgrade our own weapons of mass destruction, and after our Prime Minister refused to rule out a nuclear first strike.
If we're serious about disarming North Korea and ridding the world of nuclear weapons, then Britain should be both urging diplomatic solutions in this current crisis and joining the vast majority of nations who are part of the UN's nuclear weapons ban, which we've so far refused to sign.
In Donald Trump and Kim Jong-un we have two unusually volatile leaders with a toddler-like approach to diplomacy. It's by acting as the grownups in the room that Britain can best defend our own interests, and play a part in deescalating a crisis that poses a threat to all of us. There are no safe hands for nuclear weapons – and this week's events are a timely reminder that we should be doing all we can to rid the world of these bombs.
Caroline Lucas is the co-leader of the Green Party
Join our new commenting forum
Join thought-provoking conversations, follow other Independent readers and see their replies