Nurofen's devious marketing is nothing out of the ordinary
What nurofen have done with their marketing was shady and misleading, but 'price targeting' does have a number of positives we should also consider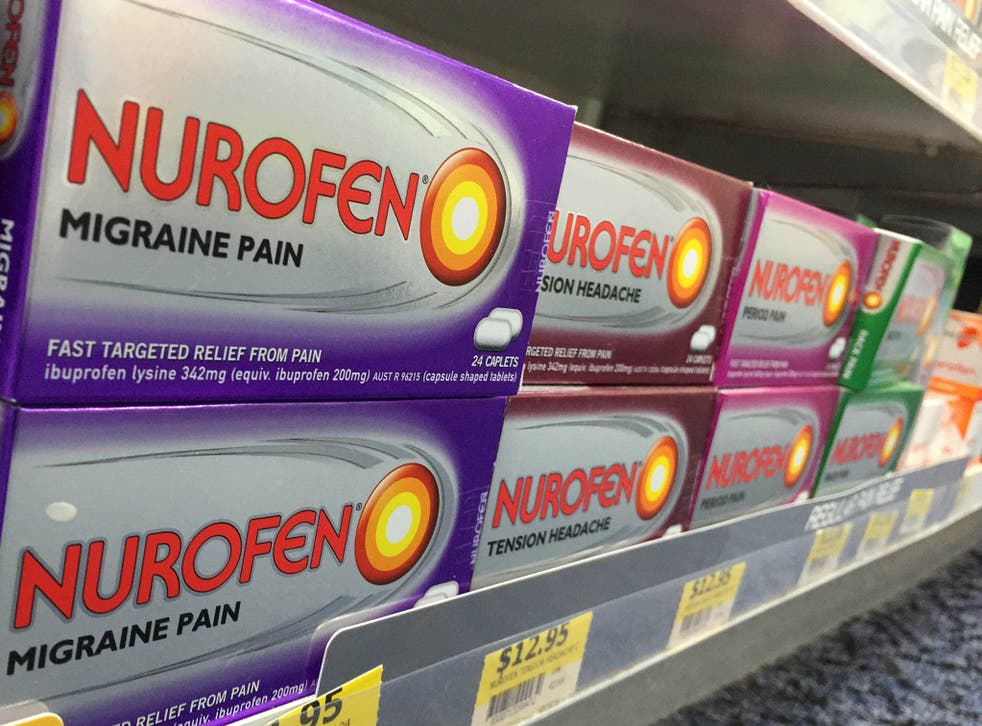 Reckitt Benckiser has a legal headache. The British manufacturer of Nurofen was found guilty last week by an Australian court of misleading customers. Labels on the packs of its analgesic drugs suggest they target specific types of pain such as migraines, period pain and sore backs. In fact, they all contain the same ingredient – ibuprofen lysine. Plus these "special" painkillers were on sale for double the price of Nurofen's standard painkilling product. Such marketing practices feel like an outrageous con and a breach of advertising standards. And as The Independent revealed last week, the UK's Advertising Standards Authority is indeed investigating Nurofen, after similar complaints were made here in Britain about the marketing of its "Nurofen Express" product.
Yet, from another perspective, Reckitt Benckiser is merely guilty of a common retailing technique known by economists as "price targeting", where very similar products are sold at very different prices.
The Nurofen case grabbed headlines but the truth is that price targeting is happening all around us, all the time. Think about those "value" or "basic" grocery ranges on offer at some large supermarket chains. Is there much difference in quality between the basic tin of baked beans and a can of Heinz's finest? Or the value packs of pitta breads and the branded ones? Maybe there is. But does the price difference reflect the relative costs of production? Unlikely.
That's price targeting in action. Some people are satisfied with the budget option while others prefer to pay more for the satisfaction of the familiar brand.
It happens at the other end of the price scale too. People buy "premium" products, even when they could spend substantially less on very similar goods. Think about the growing array of "designer" mineral waters on sale. A bottle of "Bling H20" made from Tennessee spring water is priced at £23.60. Fillico's mineral water from Osaka retails at £130 for a jewelled bottle.
Too outlandish? Think you'd never fall for that vulgar nonsense? Well price targeting doesn't have to be a consequence of one-upmanship by the super-rich. It can be encouraged by ordinary laziness too.
Consider the food on sale at those supermarket outlets at major railway stations. It's generally more expensive than the very same food from the very same supermarkets around the corner. Passengers could walk 10 minutes to get the same sandwiches for slightly less money. But they don't. Maybe it's because they're in a rush. Or maybe because they can't be bothered: the extra 20p just isn't that important to them. The supermarkets know this. So they price target.
Price targeting also happens when train operators charge a lower price for off-peak travel, recognising that some customers are willing to pay more to travel at a particular time while others won't. Student discounts for theatre or cinema tickets are another example of price targeting. Without the discounts the students wouldn't turn up and the organisers might not fill up their theatres. The holy grail for retailers is to be able to charge each individual customer the maximum he or she would be willing to pay for a good or service. That would enable the retailer to maximise their profit. With a single price there will be some people, as we have seen, who would pay more than that price. But push the single price up too high to maximise revenue from those relatively lavish folk and some other people, the more budget constrained, would be deterred.
Charging everyone what they would be willing to pay for a product is obviously impossible. So retailers often resort to cruder price targeting instead: branding and marketing techniques designed to segment their customers and squeeze more money out of them in total.
In economic terms there's rather a lot to be said for price targeting. More goods and services are sold than would otherwise be. Consumption, which Adam Smith described as the sole objective of all economic production, is maximised.
Less well-off customers can benefit too. Think of airlines, which have economy-class seats and business-class seats. The price of an economy-class ticket barely covers the airline's cost for carrying that particular passenger. Virtually all of the profits of some airlines come from their expensive business passengers. Without the price targeting by airlines, economy-class travellers would still have budget airlines catering for them. But they would have fewer flights in total to choose from.
Price targeting happens when drug companies sell antiretroviral HIV drugs in poor countries at lower prices than in the West. If they didn't do this many people in poor countries wouldn't be able to afford the drugs and thousands would die prematurely. As Tim Harford points out in his book The Undercover Economist, this is a case of popular price targeting. Few of us tend to think desperately poor people in Africa or India should be charged Western prices for life-saving drugs.
And the drug companies are often willing to give these discounts too. They will maximise sales and profits by offering a lower price in poorer countries. But only if traders are prevented from buying up the cheap drugs in poor countries in bulk and re-selling them in the West, undercutting the drug companies' profits in their most lucrative markets. So the pharmaceutical firms demand tough laws on export and resale of cheaper drugs as the price of making them available for less in the developing world.
This highlights another important economic dimension to the phenomenon of price targeting: it can only happen when markets are not classically "perfect". If markets functioned as they do in economic models, people wouldn't buy overpriced identical goods. They would shop around for the best value, pushing the price of the good or service down to the same level. And competitors would buy the cheaper goods and sell them in the more expensive market, again bringing the price into line. But markets, like the flawed world we live in, are imperfect. And we are not value maximising economic robots, but human beings who are psychologically susceptible to clever marketing.
Reckitt Benckiser seems to have pushed it too far and it will probably have to change the way that it prices and markets its painkillers. But other retailers will carry on price targeting. It would be too painful not too.
Register for free to continue reading
Registration is a free and easy way to support our truly independent journalism
By registering, you will also enjoy limited access to Premium articles, exclusive newsletters, commenting, and virtual events with our leading journalists
Already have an account? sign in
Join our new commenting forum
Join thought-provoking conversations, follow other Independent readers and see their replies