Nurses like me are using food banks and taking out loans – no wonder we agreed to strike over our pay
In just six years, nurses' salaries have plummeted in real terms by 14 per cent. In the same time period, rent has rocketed and the price of food and utilities has gone up rapidly too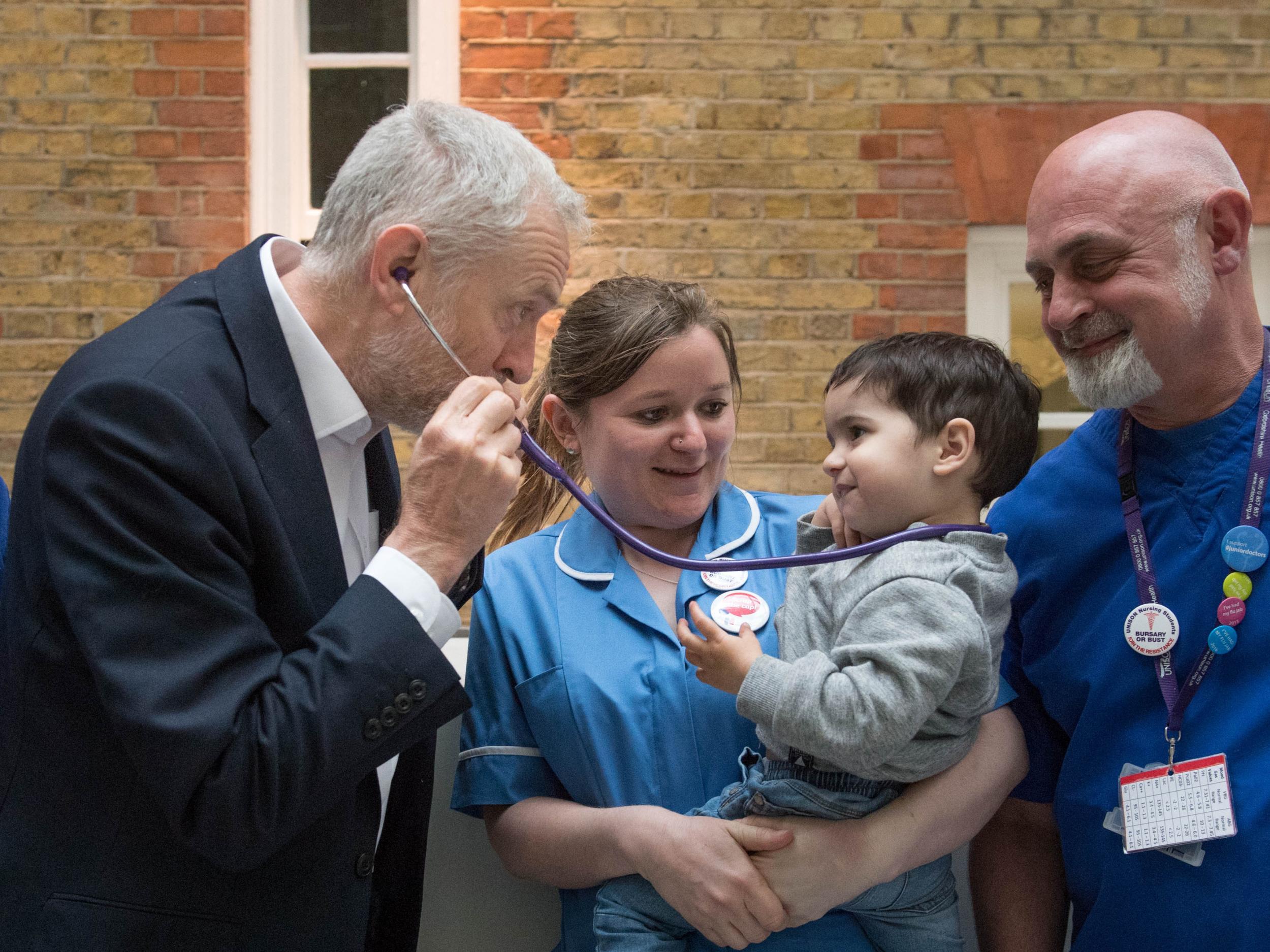 The Royal College of Nursing has voted overwhelmingly to move towards a nationwide strike over pay. The idea of going on strike is almost an alien concept to us in the nursing profession; in its 101 year history, the RCN has never been on strike. The fact that nurses are striking now tells you something profound: more than at any other time in its history, the NHS is in crisis.
People become nurses because they want to help people. We've never been a high-paid profession or had the most comfortable working lives. Like other NHS staff, we work through the night, over weekends and on Christmas to give patients the treatment and support they need. The quiet rebellion that is taking place among nurses isn't about demanding luxuries – it's about the fact that many just cannot make ends meet on the salary we're on.
In just six years, nurses' salaries have plummeted in real terms by 14 per cent. In the same time period, rent where I live in London has rocketed and the price of food and utilities has gone up rapidly too. At the end of last month, I had £1.10 left in my bank account, and for many nurses it's worse than that. A friend of mine had to choose between eating and paying her mortgage. After a year of eating beans on toast she conceded defeat, sold her flat and moved back with her parents. When Jeremy Hunt was confronted by Andrew Marr last week with the reality that nurses were using food banks, he said that the reasons for this were "complex". They aren't complex. We aren't being paid enough.
Jeremy Hunt asked why nurses are having to go to food banks
The crisis in the NHS can also be measured by the number of staff dropping out. Back in 2015, there were 23,000 nursing vacancies in the NHS – equivalent to 9 per cent of the workforce. Since 2010, the number of mental health nurses in England has dropped by 15 per cent. Some days, it feels like we're working in a war zone. There are never enough staff on duty to cope with demand, so nurses are working under constant stress and burn out levels are high. Every time you're forced to deprive a patient of the care you know they need and deserve, it chips away at your soul until eventually there's nothing left to chip away at and you just stop caring. That's the point at which nurses feel compelled to leave the profession.
With the government having scrapped bursaries for student nurses, these vacancies will remain unfilled. This year, the first year in which the bursary will not exist, the application rates for nursing degrees slumped by 23 per cent. If you think that the NHS is in crisis now, just imagine what it will be like in a few years.
Maybe as a nurse, I'm expected to be apolitical – and on a ward round it makes no difference to me how you vote or what your views are. But as someone who is experiencing first-hand the dire situation in the NHS, it is impossible to escape the conclusion that both the problems and solutions are political. The NHS is being destroyed by Tory chaos and cuts. Britain is one of the richest countries in the world, yet 17 nurses a day apply for pay day loans.
The Labour party has pledged to lift the 1 per cent pay cap, to reinstate bursaries for student nurses and to put £6bn a year into the NHS. That's why I see it as my public duty to vote Labour on 8 June.
Join our commenting forum
Join thought-provoking conversations, follow other Independent readers and see their replies