As someone who has OCD, I'm fed up of shows like the Big Bang Theory misrepresenting my illness
Over the last decade or so, parts of society have become more comfortable talking about certain mental illnesses, like depression and anxiety. OCD, however, remains a highly mockable mystery – providing (inaccurate) entertainment to audiences throughout the world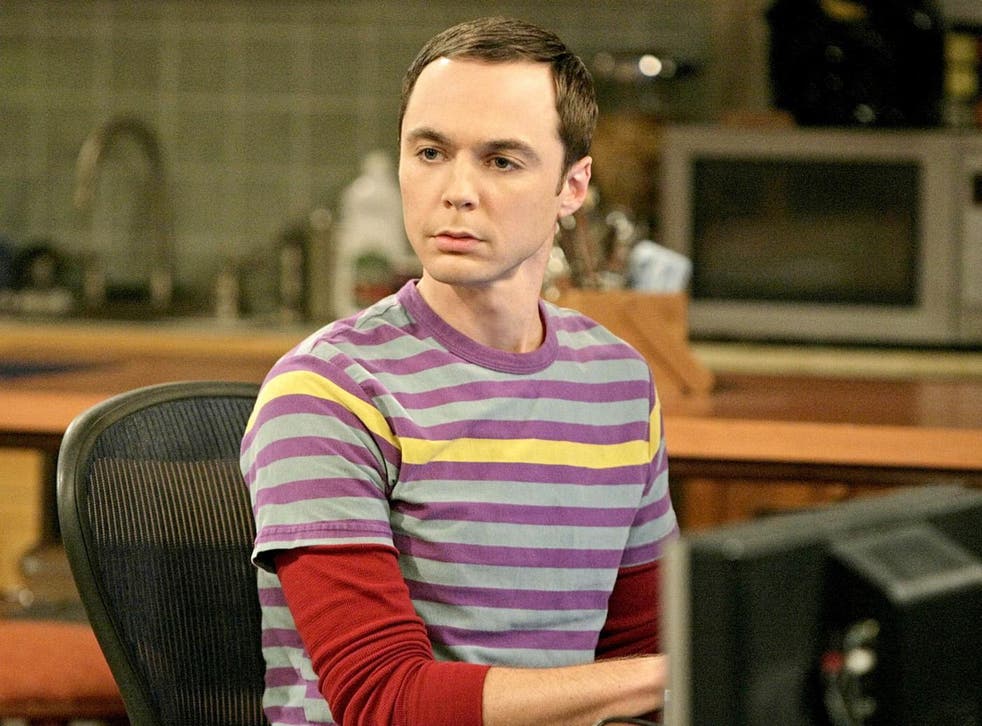 My head is a constant configuration — an endless pattern. It resembles an organised mess of rules, preoccupations and commands of which I have no control. It is a mental "hiccup" which disrupts the order and normality in which so many can achieve without giving much thought.
Since I was a young girl, the term "perfectionist" has been synonymous with my name. Those around me simply figured it was a part of my natural personality. However, I soon realised that some of my habits were unusual. My other friends didn't seem to feel threatened by numbers, and trapped by thoughts of violence, germs and fear. As my age progressed, so did my obsessions and compulsions.
We've all heard someone say "Oh my god, my OCD is so bad today" or "You are so OCD." OCD is a mental illness, an experience of neurodivergence, a disability – but not an adjective. It is not liking your house clean — rather, needing your house clean. It is not aligning your books perfectly on a shelf. It is not only eating the red gummy bears, or not having your food touched, or listening to the radio on only even numbers. It isn't when your blue pen dies and you can't bear to continue writing with a black one. It's not "losing it" when your socks don't match, or when your teacher forgets to erase a tiny bit of marker from the board. And because of these harmful stereotypes, and false conceptions of what it means to live with OCD, especially in the media, I went undiagnosed for years.
Over the last decade or so, parts of society have become more comfortable talking about certain mental illnesses, like depression and anxiety. OCD, however, remains a highly mockable mystery – providing (inaccurate) entertainment to audiences throughout the world in shows like Monk, Glee, and The Big Bang Theory.
Sow Ay illustrations on mental health

Show all 18
As OCD awareness increases (through representation in media and TV shows, for example), genuine understanding of OCD as a complicated experience (illness or disorder) of brain anatomy and life experiences that is not quirky, cute, or fun is on the decline. Shows like Obsessive Compulsive Cleaners and Hoarders reinforce stereotypes about OCD and characters like Sheldon Cooper in the Big Bang Theory are treated as a laughing stock for their illness.
If you choose to learn about OCD through media narratives, you will find that all we do is clean. We are perfectionists. We are neurotic individuals who wash our hands 40 times in a row before leaving the house. Some of us are, and some of us do; but this description by no means characterises the majority of us. All representation is not good representation, and true mental health awareness must come from the voices of those who move through the world navigating these experiences and illnesses. So, here is your chance to hear it from me.
The first memory I have of OCD was from when I was twelve years old. Being a young gymnast, I could easily fling my body through the air in complicated and semi-dangerous patterns, and backflips came easily. Twenty backflips. Who said that? Twenty backflips. A voice, an idea, a gesture. A pit developed in my stomach. I tried to do twenty backflips in a row. Around six, I lost my balance on the trampoline, rolled my ankle, smashed my head on the side, and started vomiting in my rose bushes — And that was just the beginning.
It was time consuming and aggravating, and I struggled immensely to get through each day. I remember my mother's frustration as she waited for her lagging daughter, who was incessantly tapping her heels, snapping her tiny fingers, or staring at seemingly ordinary objects. I would sit in public places, ashamed to look at the tons of people around me, who seemed to be perfectly unaware of the crowded traffic jam of commands and information whizzing around my mind. I was consumed by my need to perform compulsions, much like scratching an itch that would never be sated.
Time to Change 'Be in Your Mate's Corner'- campaign highlights the importance of talking about men's mental health
Hiding my illness became increasingly difficult, so I brushed my obsessions off as "quirks" or simply being a perfectionist. In high school, I would run out of class amid a seeming Niagara Falls of tears, and rush to the bathroom. I would wait for someone else to open the door, take a paper towel to touch anything I had to, dry my hands, and wait for someone to come back through the door to let me out.
Sometimes, no one came  – except a teacher, fifteen minutes later (only to find me cowering in a corner). In my classrooms, I needed to sit in the front seat to receive the first, crisp sheet of paper. Bent pieces were a terrible part of my "ticks". If there were small errors or imperfections in my handwritten notes, I would spend my nights rewriting the pages. I tried to accept that was just who I was, while horrible cycles of thoughts expanded in the depths of my brain, like a forest fire gaining momentum.
When I was 16, my nine-year struggle with OCD was reduced to one single moment; I experienced an episode in a crowded McDonald's on a class field trip. My thought cycles and the germs I felt I could physically see around me proved to be too much, and suddenly I was the "hysterical" girl defined by her eccentricities. Except this wasn't good media. It wasn't a TV show. I couldn't pause and leave the scene. No one was laughing. This was just my life.
I was carried out of a (disgusting) bathroom by a substitute teacher, who led me outside and sat me on the city street corner. He walked to the Starbucks opposite the corner, and bought me a banana and a mango-orange smoothie, insinuating this was an eating issue or nutritional deficiency.
Soon, my entire grade was whispering about me, wondering what was wrong, asking if I had eaten that morning, or ever. I felt panicked and surveilled; as we got onto the bus I was sweating, hyperventilating, feeling increasingly nauseous and unable to focus on a single thing – miles away from the girl who "likes things a certain way."
Halfway home, I lost control of my bladder. Picture being sixteen, on a bus, with your teachers and thirty other high schoolers. Your friend is sitting next to you. You had a significant panic attack that nobody is addressing because they don't understand it. You are hot. Uncomfortable. Crying. Irritated. You want to scream. And then, you wet yourself. With a half hour ride back to Long Island. Excuse me, Glee, where's my close up? Isn't this golden entertainment?
When I called my mom to pick me up at school, I waited for everybody else to exit the bus, and pulling my shirt down as far as I could, I ran to my mother's car and cried harder than I had in years. And this moment is only one in my lifetime of experiences with OCD. I am a full person, who thinks about other things besides my OCD, and that one time I peed on a bus.
Media has an incredible power to rewrite the narrative, to develop empathy for certain experiences and dynamics in our society. However, in order for that power to be useful, we must centre the voices and experiences of those with lived experiences and stop treating OCD as a laughing stock.
Stefanie Lyn Kaufman is founder and executive director of mental health charity Project LETS
If you have been affected by this article, you can contact the following organisations for support:
mind.org.uk
beateatingdisorders.org.uk
nhs.uk/livewell/mentalhealth
mentalhealth.org.uk
samaritans.org
Register for free to continue reading
Registration is a free and easy way to support our truly independent journalism
By registering, you will also enjoy limited access to Premium articles, exclusive newsletters, commenting, and virtual events with our leading journalists
Already have an account? sign in
Join our new commenting forum
Join thought-provoking conversations, follow other Independent readers and see their replies