Old Etonians run the country, yet the Rugby World Cup has managed to break down class barriers
Rugby really matters in Wales, in industrial towns ravaged by the indigencies of the Thatcher years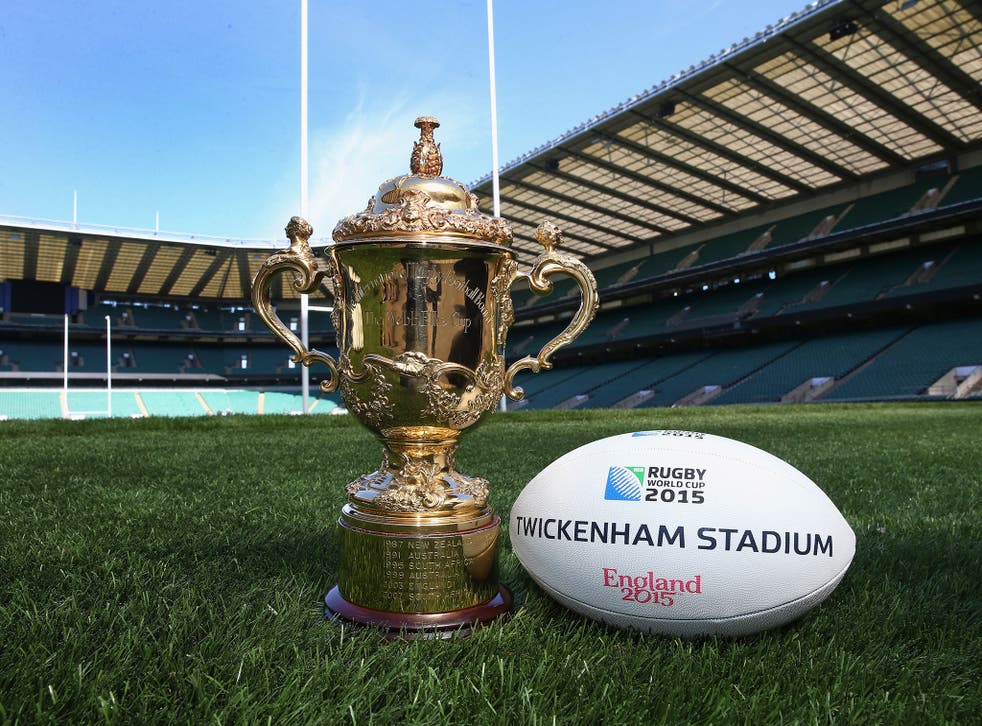 A long time ago, when I was at college, our lecturer came in after the weekend and railed about the latest outbreak of football hooliganism. "They are just low-life yobs who get drunk and beat each other up," he said. He was a rugby man, who played for the local team. Minutes later, with no trace of irony, he was telling us about his own weekend. "Terrific match," he said, "we smashed their heads in and then had a tremendous piss-up."
Rugby in those days was a class issue. It was a game for ruffians played by gentlemen, invented on the playing fields of public-school England, who looked down their noses at more demotic sports – particularly football.
Now, 30-odd years later, we stand on the eve of a rugby World Cup in England and Wales, and the game is largely classless. Rugby's Berlin Wall came down 20 years ago when rugby union gave up on its founding principle.
In 1895, the two codes of rugby split over the issue of paying players. Payment was anathema to rugby union, and after a century of holding back the grubby incursions of the modern world, the sport's dam burst after the 1995 World Cup with a tsunami of sponsorship and TV money. Rugby's ruling body had no option but to declare the game professional, and one of sport's biggest shibboleths had been buried.
And so, in a world where the political elite is dominated by Old Etonians and the Garrick Club still won't allow women to become members, who would have thought that rugby would have been a beacon in terms of breaking down class barriers?
The demographic breakdown of the crowd at Twickenham still contrasts sharply with that at White Hart Lane – there are no champagne and Scotch egg parties in the car park before a Spurs game – but no one could say that rugby isn't inclusive.
In Wales, it always has been the game of the people, and my early experience of rugby union – I was brought up in the north of England, and league was our birthright – was as a cub reporter in Neath. At that time, Neath was one of the most successful clubs in Wales, and its fortunes meant a great deal to the town. It was a formative experience for a young journalist: I had to get things right or I would be challenged in the street by readers, or those involved with the club, if they disagreed with what I had written. The coach at the time, a huge, intimidating man, once took me to task over a match report and warned me not to get it wrong again. "I wouldn't want you to do anything," he said, "that would jeopardise the relationship we've not got."
Rugby mattered in Neath, and it mattered in Wales. I was enamoured of the culture of the game in the industrial towns of South Wales – places ravaged by the indigencies of the Thatcher years – and I now find myself supporting Wales against England. A nation can only really care about one sport, and, for the English, that's football.
Rugby World Cup country-by-country guide

Show all 20
Of course, if England win this Rugby World Cup, there will be a big hullabaloo – but nothing compared with triumph in football's equivalent (not that I'll live long enough to see that).
A friend once told me a story about the difference between England and those countries where rugby really matters. He was on tour in New Zealand and he returned to his hotel room to find two chambermaids cleaning his room. As they fluffed his pillows, they were discussing which of two scrum halves contesting a place in the national side passed the ball better. It's no coincidence that New Zealand are the favourites to lift this World Cup.
There are countries you may not even know play rugby (Uruguay and Namibia, for example) in this tournament, but only four nations – Australia, South Africa, New Zealand and England – have ever won the World Cup, and it will be one of this quartet who will prevail again. Whatever we're told, that doesn't make it a truly global game, but over the next few weeks the brutal collision of big men on the field, and the consumption of huge amounts of alcohol off it, will intoxicate the nation.
Register for free to continue reading
Registration is a free and easy way to support our truly independent journalism
By registering, you will also enjoy limited access to Premium articles, exclusive newsletters, commenting, and virtual events with our leading journalists
Already have an account? sign in
Register for free to continue reading
Registration is a free and easy way to support our truly independent journalism
By registering, you will also enjoy limited access to Premium articles, exclusive newsletters, commenting, and virtual events with our leading journalists
Already have an account? sign in
Join our new commenting forum
Join thought-provoking conversations, follow other Independent readers and see their replies