We were happy to celebrate our Olympic athletes – but the way we talk about Premier League footballers is pure classism
The irony is the things people dislike about football are the result of a free market gone wild. The Olympics in comparison is an example of what can be achieved with intelligent state funding, allowing working-class people to achieve amazing things that would not have been funded privately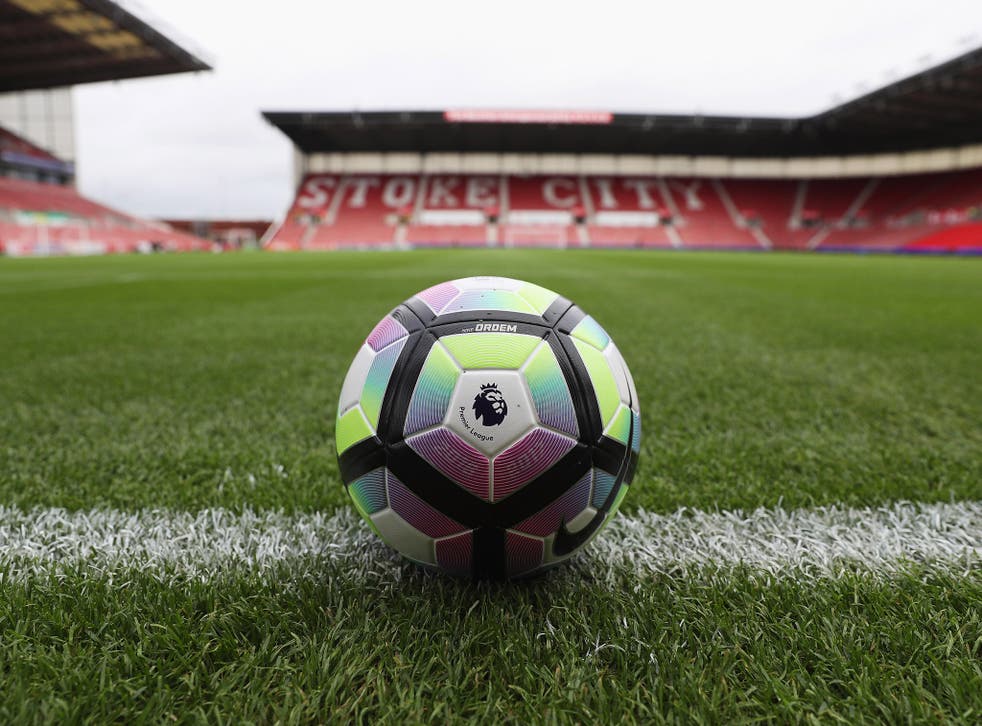 It's a tiring ritual. Every four years the Olympics come round and the country's patriotic fervour is aroused because some British people can cycle round a circle really fast. Flags are waved, TVs are yelled at and it can be undeniably wonderful, but in the UK we can't seem to enjoy the Olympics without putting the boot into football.
If you look at a selection of articles from The Times, The Telegraph and Bleacher Report (even American sports media are getting in on the act), you'll find football-bashing in various forms. The consistent line is that football players are overpaid and detached from reality, whereas Olympians are humble and hardworking. Fortunately this year there has been a fight back, pushed by Gary Lineker on Twitter, and a few articles have pointed out how tedious this routine is. However, one thing that does seem to be overlooked is the classist element this anti-football line takes.
Rio 2016: Who's in line for top honours?
If you look at the language used, there is the suggestion that football players are underserving of their success and the fans are rude and oafish. The Telegraph this year pointedly said of non-footballing Olympians: "These are athletes who don't do it for the love of the money." The Sun, after London 2012, attacked the football players: "we were not subjected to grown men leaping to their feet to hurl abuse and insults at competitors," and the fans, "singing vile, X-rated songs at the top of their voices with women and children watching on". Then The Telegraph, again after Beijing 2008: "[the players] will go back to the safety blanket of their clubs and mansions and garages the size of Norfolk, rewards completely disproportionate to their achievement".
Football is the sport of the working class in Britain. For many fans football isn't a pastime or excuse to throw up the bunting, it's a central part of their identity (see these studies investigating this in the UK and around the world). So when fans become passionate in a way that some deem vulgar – although some elements of football such as racism and homophobia are undeniably vulgar – it's because this isn't just something fun they watch on TV, this is a big part of their lives.
Furthermore, football is a sport that working-class kids can use to achieve a level of success for which they are completely unprepared. Some players will use this money in questionable ways and the flaunting of it is often seen as distasteful, but the attacks on players do seem like envious people trying to put working-class boys back in their place. By comparison humble Olympians are representative of a fictionalised ideal of the old working class. They work hard, act humble, do it for their country and don't rock the boat. Most importantly you only have to think about them every four years so you don't spend too long feeling inferior.
The irony is that the things people dislike about football are the result of a free market gone wild. There was a concerted effort in football to make it acceptable for the middle classes, leading to higher prices and the obscene money involved in TV deals and sponsorships. The Olympics in comparison is an example of what can be achieved with intelligent state funding, allowing working-class people to achieve amazing things that would not have been funded privately.
This success of state programmes is again used to justify an idyllic fiction of British exceptionalism. For example this post about only 0.8 per cent of the world's population calling Great Britain home but winning 8.8 per cent of the world's Olympic Gold medals leads to ridiculously ignorant statements such as Heather Wheeler saying the "British Empire" won the Olympics. What should be an example of how working-class people can achieve incredible things with intelligent state support is instead used as part of their demonisation by the media and middle class.
Rio 2016 Olympics - in pictures

Show all 74
It's not just in sport that we see this classism. Think of the music industry; Ffparticularly rap music. Young working-class and mostly black people achieve a level of success previously unimaginable to them, but are then attacked for acting too cocky and are seen as undeserving and untalented by people who don't understand the culture. In comparison, safe relatable Adele is treated as a deity. Again the irony is that the music industry is an unrestrained free market that commodifies and appropriates working-class and black culture to encourage this behaviour, whereas Adele is a graduate of the state-funded BRIT school (this didn't stop her railing against taxes).
So while we should celebrate our Olympians, can we stop attacking football players and fans in such a sneering manner? It's not even as if the Olympics are perfect. Ryan Lochte, Brazilian fans being priced out of their own Games, dodgy judges and British athletes saying awful things are often conveniently left out of these discussions. The attacks on football ultimately tie into the problem of classism and, while I love watching the athletes, this arrogant and fictionalised Britain is something I won't miss.
Register for free to continue reading
Registration is a free and easy way to support our truly independent journalism
By registering, you will also enjoy limited access to Premium articles, exclusive newsletters, commenting, and virtual events with our leading journalists
Already have an account? sign in
Join our new commenting forum
Join thought-provoking conversations, follow other Independent readers and see their replies