Oprah is right to have dodged marriage. There's just no need to do it
As children, we're forever being told that marriage is the ultimate happy ending – but who said it needs to be the end of anything?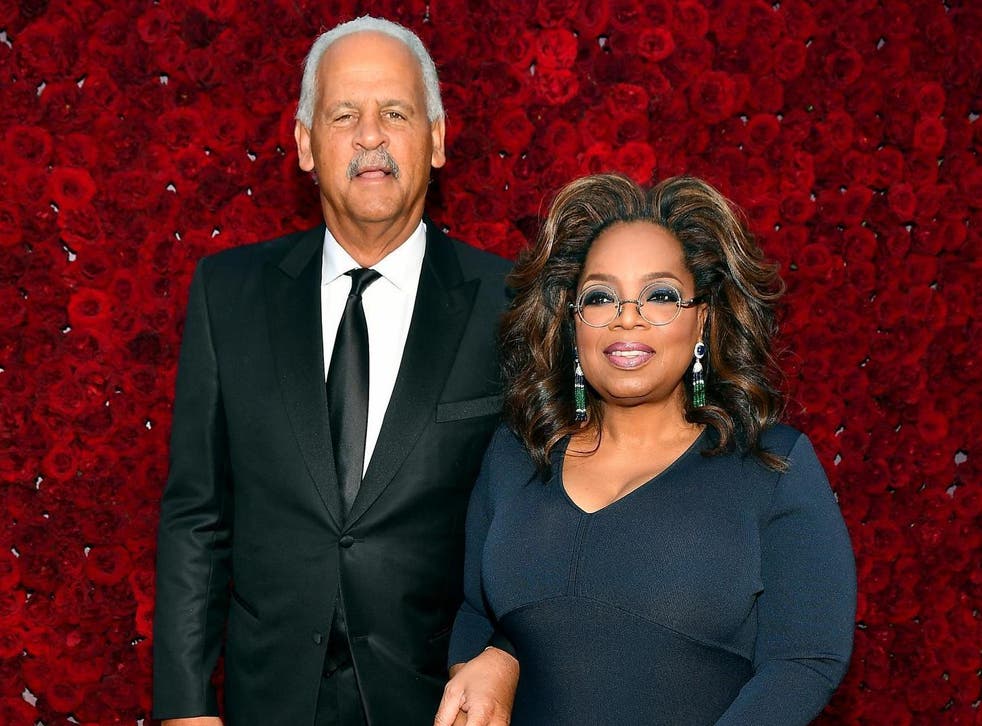 On the morning of my wedding, my dad came down the stairs in a bespoke canary yellow suit. I went blood-red bonkers. "The PHOTOS!" I wailed, "IT CLASHES!" My poor, baffled father, who has never been a conventional man, or a suit man, looked dejected. He'd thought I'd love his new suit. He padded back up the stairs to change.
More wedding day drama was to come. As we were driven to the venue – a pretty little boat near Battersea Power Station – by a family friend, I explained to my father that he had to walk me down the aisle (you'll have gathered by now that ours is not the sort of family that talks through plans much in advance).
This tradition was not one my Iranian father was raised with. Throughout his life, his dreams for me, his daughter, never included walking me down a gangway as I wore fancy dress and handing me, baton-like, to another bloke.
He was surprised I expected it of him.
"I walk you down the aisle?"
"Yes, Baba."
"Have you hurt your foot?"
"NO, BABA! You walk me down the aisle and give me away."
"Like you are property? Like you are a puppy? I rehome you? We are going to Battersea Power Station, not Battersea Dogs Home."
It was my wedding day. Since I was a tiny child, I'd been fed, by every story, in every form imaginable that One Day My Prince Will Come and he will marry me and now here I was, finally on the way to marry the bloody prince, and my dad was ruining it by bringing flipping feminism into it.
UK news in pictures

Show all 50
In the end, my brother walked me down the aisle and in a quiet moment, much later in the day when it was all done and dusted and everyone was just having fun, my dad said to me, "I'm sorry about all the fuss this morning. But it was just so strange. I thought 'Why is Shappi getting married?'"
Looking back, he had a point. My marriage fell apart just two years later. The split itself was traumatic enough but, with no exaggeration, the following two-and-a-half-year divorce process almost destroyed me. I spent years rebuilding myself.
I keep a diary, and recently I looked back at the run-up to my wedding. What I read were not the entries of a happy bride-to-be. They were unhappy entries of a woman who could feel that she wasn't loved but believed that things would be OK – he's marrying me, so that must mean he does love me.
Every love story aimed at children ended in the man asking the girl to marry him. If he loved you, he'd marry you. This hasn't changed. Beyoncé meaningfully told us all, "If you liked it then you shoulda put a ring on it", and kids' films still have marriage as the destination of every love story.
Yet some of the most enduring, supportive and loving partnerships I know are between people who never married. My neighbours opposite, for example, are a couple who have been together forever and have a child; I found out recently that they never married, yet the way they are with each other embodies my "couple goals".
Oprah Winfrey, the Queen of Emotional Intelligence, has been with Stedman Graham for more than 30 years without marrying him. Neither my neighbours nor Oprah have felt the need to get a sensibly dressed person from the council to validate their love.
Neither of my parents put pressure on me to get married. Both were of the "why not just live together?" mindset. Coming from Iran, I imagine there is a part of both of them that thought, seeing as I can in the UK, why not exercise and enjoy my freedom to be happy with the man I loved without getting the law involved?
But when every part of popular culture outside your home is selling weddings to you as the end destination, it requires much more self-assurance than I possessed at 32 to reject this convention.
I'm all for a great party, but the relationship itself can get neglected. The challenge should be to learn to allow it to flow in whatever direction it needs to, not getting as thin as you possibly can get and fretting about the dietary requirements of your cousin's plus-one.
As for this "fairytale ending" business, why is it even called an "ending"? Why is a marriage the full stop? It's anti-romance: you fall in love, you're really happy, then you get married. The End.
No wonder so many feel trapped. Those promises you make, the vows – frankly, whether or not you are both able to keep them is a gamble. Of course, I know married people who are deeply in love for years and years, and that's a gorgeous, wondrous thing. But not being married, not being a spouse, in no way diminishes a love.
All that said, I would marry again. I'm much older now than the first time,so "for the rest of my life" doesn't seem as intense anymore, and it would be a fun day for the kids and family and friends.
If I did ever fall in love again, a huge reason to get married for me would be so that this time, I can insist my father wears his canary yellow suit and not give a second's thought to the pictures.
Join our new commenting forum
Join thought-provoking conversations, follow other Independent readers and see their replies