Stamford Hill's ultra-Orthodox Jewish community is moving to Canvey Island – as a rabbi, I'm cautiously optimistic
The early signs have been positive, but the long-term outlook may be less rosy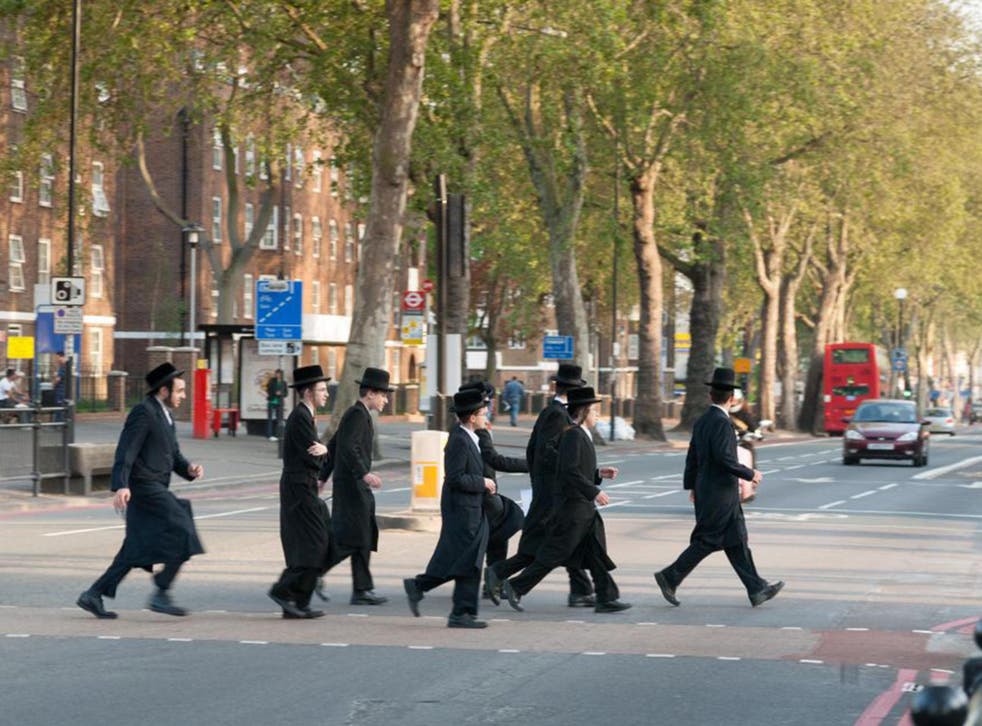 Increasing attention is being given to what seems the most bizarre of alliances in 2018 England. It concerns the decision of some 100 ultra-Orthodox Jewish families who are currently living in Stamford Hill to move away from a part of north London where their families have lived for several decades.
Will it work or will it be seen in retrospect as a terrible mistake?
The reason for the exodus is one that affects many other residents: soaring house prices. For the ultra-Orthodox, though, this is exacerbated by the fact that they often have large families, with up to seven or more children. This means not only that they need large properties, but also that those children in turn have large families and so the need for lots of housing in the same area is in great demand.
The ulta-Orthodox have the additional problem that they cannot simply relocate to a new area at will, in the way that ordinary families can do. They are a very self-contained community and do not "do their own thing", but live as an enclave. They also require communal facilities, such as a synagogue and kosher shops, along with a Jewish nursery and Jewish school. Any move has to be a group move, not a personal one.
UK news in pictures

Show all 50
The decision to select Canvey Island in Essex as a venue for establishing an offshoot of the community makes sense in various ways: it is not too far away from their existing base, so they can maintain contact with the families they are leaving behind; house prices are low; and it is a scenic stretch of the Essex coast.
However, what makes the choice so extraordinary is that Canvey Island does not have a reputation for tolerance or diversity. It is an almost exclusively white population, one of the most pro-Brexit parts of the country and solid Ukip-land.
The early signs have been positive. Local residents have been pleased to welcome the handful of new families and taken it as a compliment that they want to settle in their area, an area which has lately failed to attract as many housebuyers as it might like. Those who have already interacted with their new ultra-Orthodox peers have admitted that they find their lifestyle strange, but also have praised them for being good neighbours. They are a remarkably law-abiding group, with hardly any instances of public disturbances, drunken parties or drug problems.
If the truth be told, I believe that it might be more difficult for the residents of Canvey Island to accept a mass move of Muslims in the same way that they have cautiously embraced this addition of ultra-Orthodox Jews. In that way, the Jewish movers have avoided the amount of suspicion they might have been exposed to if they came from slightly different ethnic or religious communities.
But the long-term outlook may be less rosy. The few Jewish families already present on Canvey Island will be joined by others. The Jewish community will expand and, as in Stamford Hill, become totally self-sufficient. They will treat the other islanders with courtesy and civility, but not interact with them socially or educationally. Higher numbers will also increase house prices, which will improve the equity of current residents – but make it harder for their children to buy property.
NUS president apologies to 'all Jewish students' after omitting Judaism from religions survey for second time in six months
In time, there will be two entirely separate communities on the island, leading parallel lives. This could work very well on the basis of mutual respect and "each to their own". Alternatively, it could lead to resentment and friction.
Of course, most British Jews are not ultra-Orthodox and balance their Jewish roots with an engagement with wider society. The Canvey Island experiment highlights the relative merits of the three routes facing all religious and ethnic minorities: isolation, which preserves identity but at the cost of social cohesion; assimilation, which leads to a total loss of one's distinctive traditions; and integration, which attempts to have a foot in both worlds without sacrificing either one.
Canvey Island could become a model of harmonious standalone co-existence, or a recipe for intercommunal strife. It will be fascinating for the rest of Britain to see what happens.
Rabbi Jonathan Romain is minister of Maidenhead Synagogue and author of 'Confessions of a Rabbi' (Biteback)
Register for free to continue reading
Registration is a free and easy way to support our truly independent journalism
By registering, you will also enjoy limited access to Premium articles, exclusive newsletters, commenting, and virtual events with our leading journalists
Already have an account? sign in
Register for free to continue reading
Registration is a free and easy way to support our truly independent journalism
By registering, you will also enjoy limited access to Premium articles, exclusive newsletters, commenting, and virtual events with our leading journalists
Already have an account? sign in
Join our new commenting forum
Join thought-provoking conversations, follow other Independent readers and see their replies