Osborne is committing state violence against women with his cuts - and that will continue in the Autumn Statement
Ironically, the Chancellor will continue his economic attack on women during the UN International Day to End Violence Against Women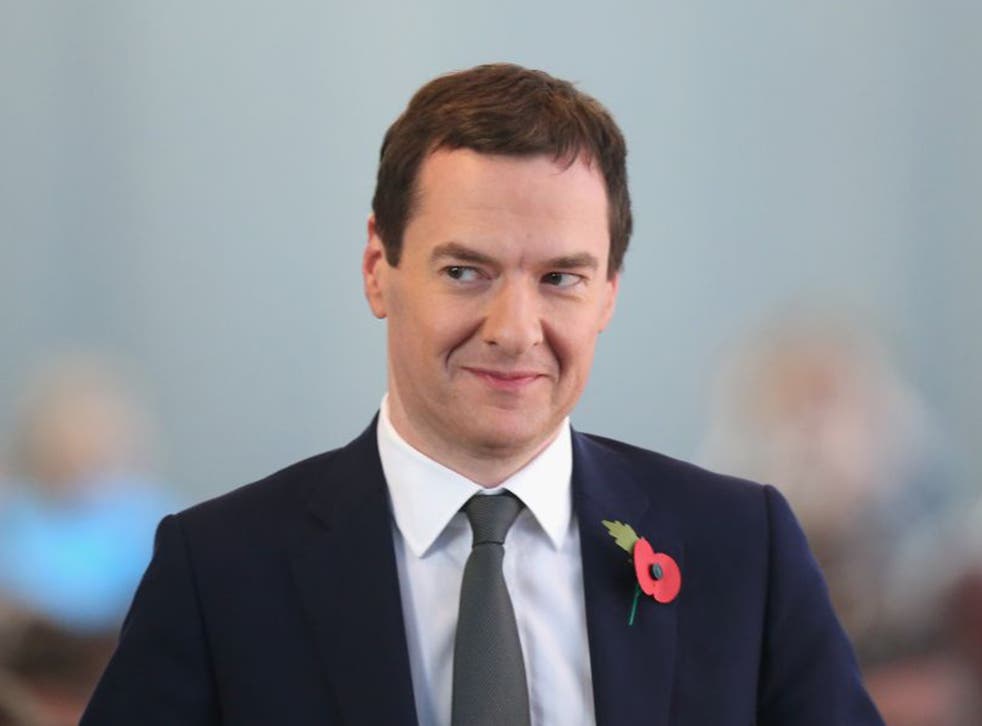 This is a sobering week for women's liberation in the UK. Tomorrow, our Chancellor will announce further austerity measures on the UN International Day to End Violence Against Women. This coincidence would be darkly funny if it wasn't so devastating. Make no mistake: austerity is state violence against women.
Osborne's spending review is book-ended by two grassroots protests organised by workers in the domestic violence support sector, taking to the streets in revolt against the austerity measures that have forced life-saving services to close. Last Saturday, Apna Haq, a specialist Asian women's service in Rotherham threatened with closure, rallied outside parliament to demand that Osborne "just let us get on with our work". This coming Saturday, Sisters Uncut will host a funeral march to commemorate all the support services that have been closed since Osborne came into power.
The saddest part of all this is that specialist domestic violence services were founded by women who were sick of seeing their sisters die, and fought for the state to take responsibility for them. When state funding finally came, the UK took a huge step forward in advancing women's safety. Merely decades on, the removal of state funding signals that the government is not just turning its back on women, it's turning back the clock on women's liberation. And remember, tomorrow this will happen on a day dedicated for the world to take stock and strategise for progress on ending violence against women.
We use words like 'cut' and 'slash' to describe austerity, so how can we deny that it is economic violence? And when it is women's services at the receiving end of such brutal assaults, austerity becomes state violence against women that reinforces interpersonal violence against women. What better way to assist perpetrators than make it almost impossible for their victims to receive the support they need to flee?
In his July budget, Osborne threw the women's sector a bone: announcing £3 million of funding for domestic violence refuges. At surface level, this sounds great. We already know that a third of women referred to lifesaving refuges are being turned away; however, austerity is the very reason these services are struggling. We need long term, systemic solutions. A short term cash 'injection', delivered at the whim of the doctor-Chancellor, will never cure the pandemic of domestic violence in the UK.
Even if Osborne makes another pledge to invest in women's safety tomorrow, steep reductions in local government spending (which is how many local support services are funded), changes to housing benefit and a total aversion to investment in social housing all amount to a devastating picture for women seeking safety. What's more: the general climate of austerity itself makes women financially vulnerable, which also makes it harder for them to flee violence and live independently.
More than anyone else, domestic violence services understand the abusive dynamics of power and control. Nauseatingly, this is exactly how the current relationship between Osborne and domestic violence support services works. Like many women currently trapped in abusive situations, domestic violence services are navigating and negotiating their survival while bracing themselves for the next hit - knowing it's going happen, but just not quite sure when, where, or how hard.
Register for free to continue reading
Registration is a free and easy way to support our truly independent journalism
By registering, you will also enjoy limited access to Premium articles, exclusive newsletters, commenting, and virtual events with our leading journalists
Already have an account? sign in
Register for free to continue reading
Registration is a free and easy way to support our truly independent journalism
By registering, you will also enjoy limited access to Premium articles, exclusive newsletters, commenting, and virtual events with our leading journalists
Already have an account? sign in
Join our new commenting forum
Join thought-provoking conversations, follow other Independent readers and see their replies