Osborne's Autumn Statement is also his pitch for the top job
Osborne sits at the centre of a network of patronage. Tory MPs know that their hopes of promotion depend on his favour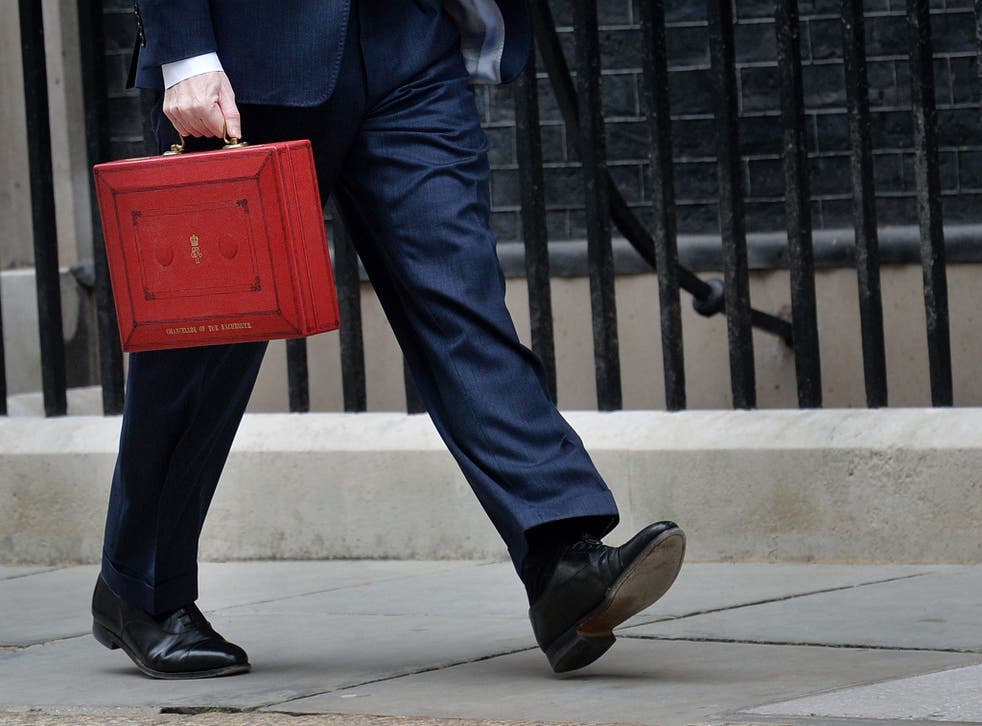 Kenneth Clarke was another chancellor who wanted to be prime minister. He was so likely to take over from a wounded John Major in 1994 that not one but two biographies of the "bluff chap from the Midlands" were published that year, one of them by our very own Andy McSmith.
Most of the details are forgotten now, but Clarke blew it with his principled refusal to temper his pro-Europeanism. When he did eventually contest the Conservative leadership in 1997, the MPs preferred the Eurosceptic William Hague by 90 votes to 72. (In 2001 he lost again, to the useless but Eurosceptic Iain Duncan Smith.)
Clarke had a phlegmatic approach to preparing for leadership elections. "Forget it – it's always decided in the three months before," was his view, according to Nick Macpherson, who was Clarke's private secretary as Chancellor and is now the Permanent Secretary to the Treasury. That is not George Osborne's view. Osborne's outlook was forged in the white heat of losing to New Labour. His first job as a 23-year-old Tory Central Office researcher was to attend the 1994 Labour annual conference as an observer. Over the next 13 years, he observed how a rebranded Labour Party won elections, and how Gordon Brown, the Chancellor, worked for years to become the inevitability candidate to succeed Tony Blair.
Osborne learnt one big lesson from what Brown got wrong, which is why he and David Cameron have such a close and mutually respectful relationship. Brown's resentful plotting delayed his prize, whereas Osborne has Cameron's blessing as his preferred successor.
In other respects, however, Osborne pays Brown the compliment of copying him. He too uses the Treasury as a power base for his leadership ambitions. I had some fun recently trying to find out how many special advisers he has. The usual limit for these political appointments is two per cabinet minister, but Osborne has at least 10.
Brown as Chancellor had 11, and the Conservatives pretended at the time to be indignant about the "politicisation" of the Civil Service. Cameron promised to "cut the cost of politics" – even at one point promising a limit of one special adviser per cabinet minister – but his Government ended up employing even more of them.
Osborne's Treasury also inherits from Brown the default setting of secrecy. The Treasury press office refuses to say how many special advisers its ministers employ. I have also been told that at least two events organisers for the Conservative election campaign have since been hired as Treasury civil servants. I am sure that they are thoroughly impartial public officials, appointed on merit, but Osborne is lucky that Jeremy Corbyn is a politician of sea-green principle: you can imagine what an opportunist opposition could make of it.
The court of Prince George sits at the centre of a network of patronage among MPs of the governing party, just as Gordon's court did before it. Conservative MPs know that their hopes of ministerial promotion depend on the Chancellor's favour. The list of those who have served as Osborne's parliamentary private secretary reads like the gold-lettered names on an honours board in a grand school. Greg Hands is now the Chief Whip; Sajid Javid is the Business Secretary; Amber Rudd is the Energy Secretary; Rob Wilson is the minister for civil society; Robert Halfon is the Minister without Portfolio, attending Cabinet; look out for the incumbent, Chris Skidmore, the 34-year-old MP for Kingswood.
When Cameron triggers the leadership election, Osborne can be reasonably sure his network will give him enough MPs to get him on the ballot paper for the final round. The question is likely to be who else will be in the final pair – Boris Johnson, Theresa May, Nicky Morgan or someone else. Then the party members will decide.
Traditionally, what matters the most in Tory leadership contests is who would be best placed to win the next general election. The fall of Margaret Thatcher, 25 years ago this week, reminded us of her statement to the Cabinet: "I have concluded that the unity of the party and the prospects of victory in a general election would be better served if I…" At this point, she stopped, overcome. "Ah. I have never done that before." She tried again. "For Christ's sake, you read it, James," said Cecil Parkinson to Lord Mackay, Thatcher's Lord Chancellor, sitting next to her. "I can read it myself," she said, and this time got through to the end: "… if I stood down to enable cabinet colleagues to enter the ballot for the leadership."
Winning the next general election does not seem as demanding a test as it did in 1990, with the poll tax one of the most unpopular measures in recent history. But that is why it is so important for Osborne in his Autumn Statement today to stop the cuts in tax credits becoming his own policy disaster. In the past few days, he has followed the Brown plan to the letter. He spoke about security in a speech at GCHQ, presenting himself as a national leader, and has pre-announced several of the important parts of today's statement. Yesterday, the Treasury announced higher spending on the NHS, in an attempt to get an extra day's coverage for a "good news" story – one that was quite successful. The press release offered comments from four people in this order: Osborne, Simon Stevens, the NHS chief executive, Cameron and Jeremy Hunt.
But today is Osborne's big moment. This is his chance to show Tory party members around the country that he is an election winner. He has to lift the shadow of his plan to cut tax credits, which would have penalised the working poor. Kenneth Clarke did capture an essential truth, however. Osborne can prepare as much as possible, and today's statement is important, but in the end his chances of becoming prime minister depend on unpredictable events, personalities and fashions in the three months before the leadership election.
Register for free to continue reading
Registration is a free and easy way to support our truly independent journalism
By registering, you will also enjoy limited access to Premium articles, exclusive newsletters, commenting, and virtual events with our leading journalists
Already have an account? sign in
Join our new commenting forum
Join thought-provoking conversations, follow other Independent readers and see their replies