Our kids are spending less time outdoors than prisoners – it's time for families to rediscover the great British beach
Most summer weekends, my family would pile into our secondhand car and drive to the seaside on the south coast: Camber Sands, Worthing, Bognor and Hastings. We'd build sandcastles and eat egg sandwiches that tasted of gritty sand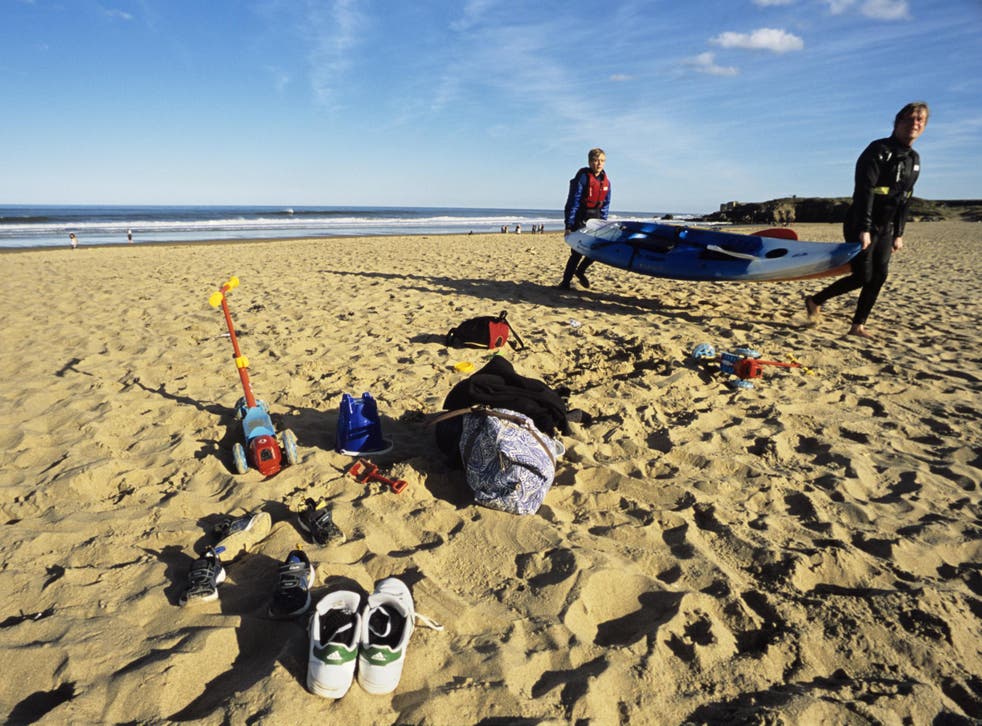 Today's children often seem overprotected by smothering (and fearful) parents. The growth of urban gangs means that many city kids are often too frightened to leave their postcodes, rarely venturing out of their neighbourhood and sticking to the same route to and from school. In the evening, they are left slumped indoors, staring at screens.
That's such a different existence to my own childhood in a working class area of inner London – my sister and I would play skipping and hopping games chalked out on our street in west London for hours. Simple pleasures like that have virtually vanished as traffic calming bumps and parking schemes cover residential streets, and most open spaces have signs banning ball games. Playing fields have been sold off for housing. No wonder we've got overweight kids – three-quarters of children spend less time outdoors than prisoners.
This week another survey threw up the depressing statistic that one in four children in the UK have never been to the seaside or swum in the sea. How sad – one of life's greatest joys is to run onto a beach and paddle in the waves.
UK news in pictures

Show all 50
Most summer weekends, my family would pile into our secondhand car and drive to the seaside on the south coast: Camber Sands, Worthing, Bognor and Hastings. We'd build sandcastles and eat egg sandwiches that tasted of gritty sand, carried on the brisk breezes.
Cheap air travel to hotter climates abroad has seen a decline in family trips like the ones I enjoyed in my childhood, where goosepimples and freezing water were all part of the fun.
Swimming in the sea is still one of my greatest pleasures, and I thank my parents for bringing me up to be tough. Why don't charities fund a trip to the British seaside for every schoolkid in the summer term? Children need to be encouraged to get wet, dirty and play, and there's no better place than a British beach.
Register for free to continue reading
Registration is a free and easy way to support our truly independent journalism
By registering, you will also enjoy limited access to Premium articles, exclusive newsletters, commenting, and virtual events with our leading journalists
Already have an account? sign in
Register for free to continue reading
Registration is a free and easy way to support our truly independent journalism
By registering, you will also enjoy limited access to Premium articles, exclusive newsletters, commenting, and virtual events with our leading journalists
Already have an account? sign in
Join our new commenting forum
Join thought-provoking conversations, follow other Independent readers and see their replies