Mozart or Skrillex? There shouldn't be any competition
Arguments about what kind of music is best, what will survive the test of time, miss the point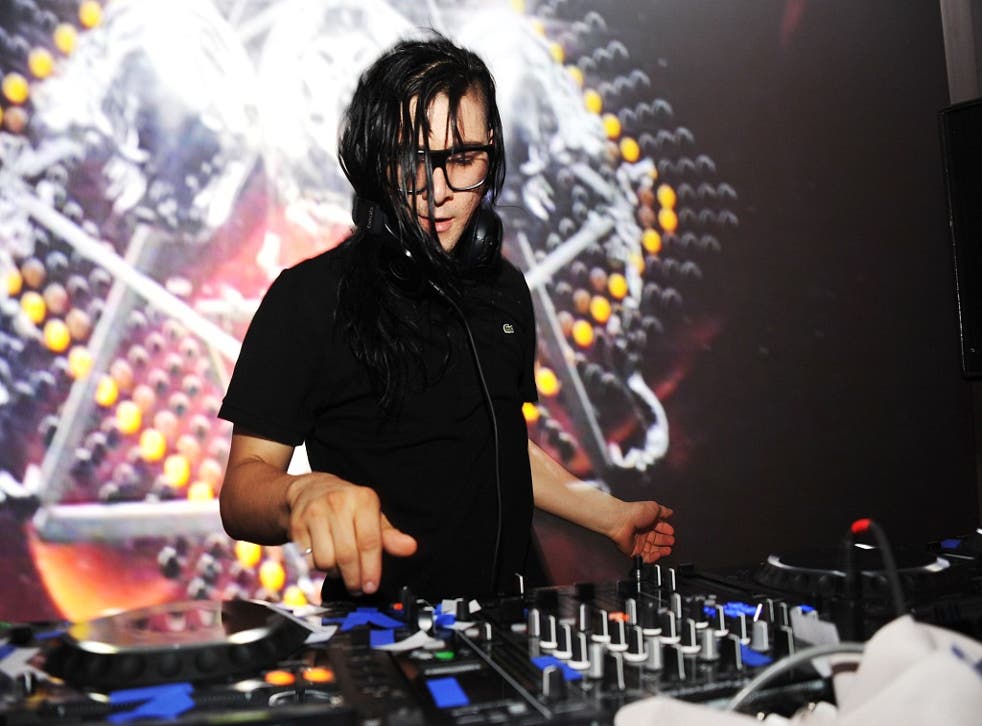 Last week I visited Prague to take part in a debate that was exploring the merits of different genres of music. Should Beethoven always rise to the top? Is Jazz undervalued? Will we be listening to the underground beats of Grime and Dubstep in years to come?
Travelling to the airport, I decided to download Mozart's "Prague" Symphony - his 38th Symphony in D Major K. 504 premiered in that fine city on 19 January 1787.  An obvious and possibly trite choice - I don't know how many times it is played there every year - yet I had not listened to it for a long time and it crystallised the thought of how far we have travelled as a species in terms of creating, producing and listening to music in the past two hundred years. The musical sound worlds of Mozart and say Hip-hop are poles apart. Is it possible to judge and compare them? Is one more superior? Does it matter?

Personal taste and experience play a significant part in this. As a musician, I always listen firstly to how the music is put together: Is it harmonically rich? Has it a rhythmic complexity? Does it develop? Is it imaginatively textured? Is it cohesive? Does it touch me emotionally? I am not advocating that music needs to be complex. But it does need to be fully-formed within itself, within its own form. A few weeks ago I interviewed the British composer Hugh Wood, who likened composing to pottery: "the darn thing has to hold together!". 

Of course the rules, shapes, concepts and languages change for each genre.  What works for Classical will not necessarily work for Folk. And nor should it. The purpose of a Cantata by Bach is very different than that of a Song by Adele.  Yet, it is perfectly possible for both to be liked and admired and to be heralded as good music. Psychologically they may have similar effects so to start to place music in some sort of hierarchy is, I would suggest, missing the point. Quality music is what is needed, in any genre. Do you prefer Haydn to Mozart? Madonna or Lady GaGa? Ella or Billie? Within each musical sphere discourse is present and should be encouraged. 

And why are we concerned about the best music anyway? It reminds me of that lovely quote by Ghandi "There is more to life than increasing its speed." I would add to that that there is more to life than always categorising something as the best. We are lucky to have such diverse musical choice and should relish this. Recently I watched the wonderful new biopic of Diana Vreeland - the infamous Vogue editor and fashion icon. The film takes its title from one of her well-known quotes - The Eye Has To Travel.  Well, the ear has to travel too.  We all have to delve and squirrel our own musical journeys and be brave and experiment. 

It is possible, however, to compare styles of art without choosing a number one slot.  At the moment, there is a superb exhibition at Tate Liverpool which brings together the work of Turner, Monet and Cy Twombly. Each artist's style and craft are quite different, but this beautiful exhibition offers a lucid platform in which to assess the similarities and differences. It is a perfect model of how to evaluate different artistic movements and learn from what they can offer each other. 

With so much choice, it is difficult sometimes to find a new artist that has originality and flair, the world often seems saturated with work that is a permutation of what has already gone before. Indeed, for me, this current artistic melting pot is an apt reflection of where society is at. Art is a reflection of society and I am not convinced that our society is that cohesive. Unsurprisingly there are cries to make classical music more hip and collaboration and cross-arts work are all a buzz at the moment and there are good examples of this. But perhaps it is too soon for all of these fragments to start to glue together. 

We all have little time and therefore choices have to be made. I will usually choose Mozart over Skrillex because I find that Mozart's music has greater variety, complexity and life contained within it and I strongly champion this. But to place Mozart or even 'Classical Music', whatever that is, as the best is lazy. Let us all be inquisitive, let our ears travel and let time and life be the natural selectors of what art stays with us.

Tom Hutchinson is a professional clarinettist and develops and co-ordinates creative projects for the Royal Philharmonic Society. The RPS Debate at the Battle of Ideas weekend, In search of originality: navigating the artistic canon took place at 3.30pm on Saturday 20 October in the Fountain Room, Barbican Arts Centre, London.
Register for free to continue reading
Registration is a free and easy way to support our truly independent journalism
By registering, you will also enjoy limited access to Premium articles, exclusive newsletters, commenting, and virtual events with our leading journalists
Already have an account? sign in
Register for free to continue reading
Registration is a free and easy way to support our truly independent journalism
By registering, you will also enjoy limited access to Premium articles, exclusive newsletters, commenting, and virtual events with our leading journalists
Already have an account? sign in
Join our new commenting forum
Join thought-provoking conversations, follow other Independent readers and see their replies