There's a new species of prohibitionism on the rise
Instead of an outright ban on activities deemed "undesirable" - like getting off your head on booze - the state is trying to render them socially inacceptable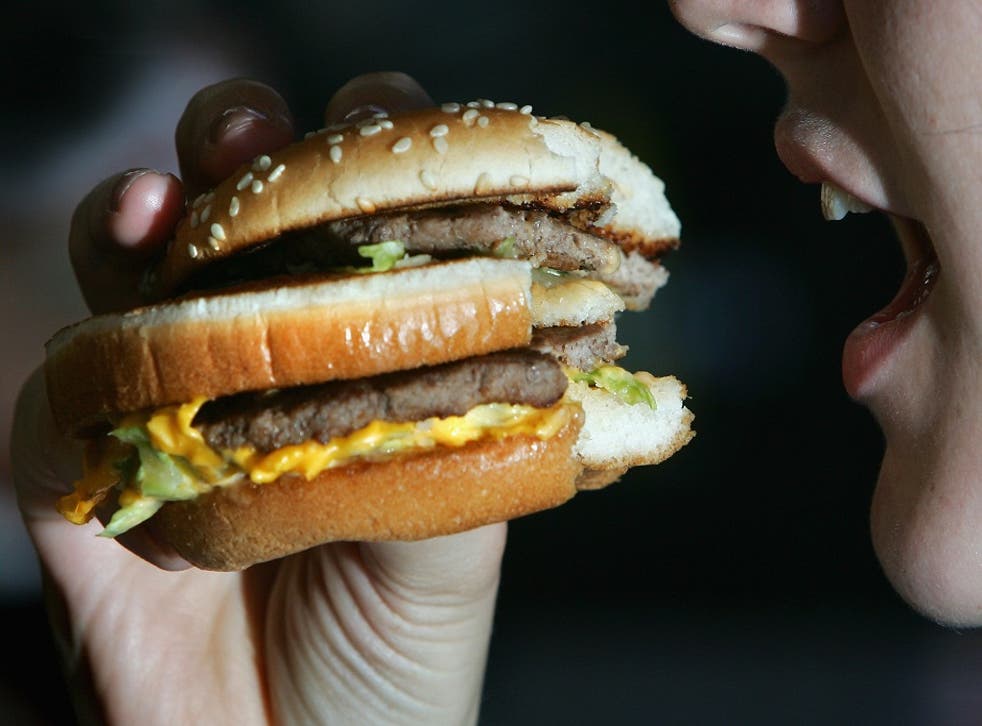 Are we entering a new prohibitionist era? Drinking, smoking and 'junk food' are perfectly legal, but there is a palpable sense that they are becoming unacceptable. Burgers, chips and pizza are considered inappropriate in schools, we obsess about the salt and sugar content of such foods and what in the past may have been explained as puppy-fat is now an obesity epidemic.
The discussions about introducing plain packaging for cigarettes and a minimum price for each unit of alcohol continue. The spread of no-drinking zones in public places also seems to follow the pattern of smoking bans, which now cover every indoor public space and many outdoor ones too. Instead of banning certain activities, is the state trying render them socially unacceptable?
Putting smokers beyond the social pale certainly seemed to be former health secretary Andrew Lansley's objective when he explained the decision to implement a plain packaging policy for cigarettes: '[It] is about moving to a place where tobacco and smoking isn't part of normal life.' An Australian court's decision to uphold an even more extreme plain packaging policy has paved the way for similar moves worldwide. And where official anti-smoking policies have gone, anti-booze strategies look set to follow. Dr Vivienne Nathanson of the British Medical Association was angered recently by the proximity of booze to other food stuffs in shops. 'We have to start denormalising alcohol,' she said.
In the past, those calling for abstinence, such as the nineteenth-century Temperance movement, did so in moral terms: alcohol damaged and inhibited that which was considered virtuous, be it hard work or good judgement. Today we are encouraged to adopt lifestyles which won't cost the NHS millions or make town centres no-go areas on a Saturday night. This begs the question, what is the NHS for? Are other activities like extreme sports, child birth and driving also to be denormalised in order to balance the books?
These debates are far away from where we started out. In the Epic of Gilgamesh, considered the first great literary work, written in southern Mesopotamia around 2700 BC in the area where the first cities emerged, Gilgamesh tells the story of Enkidu, a wild man running naked in the wilderness. He is introduced to the ways of civilisation by a young women. She takes Enkidu to a shepherd's village, the first rung on the ladder toward the high culture of the city, where:
"They placed food in front of him, they placed beer in front of him; Enkidu knew nothing about eating bread for food, and of drinking beer he had not been taught. The young women spoke to Enkidu, saying "Eat the food, Enkidu, it is the way ones lives. Drink the beer, as is the custom of the land". Enkidu ate the food until he was sated, He drank the beer - seven jugs! - and became expansive and sang with joy. He was elated and his face glowed. He splashed his shaggy body with water, and rubbed himself with oil, and turned into a human".
Social norms change. Enkidu's seven jugs of beer would today see him branded a dangerous binge drinker and his love of bread would send his BMI rocketing. The biggest change though is that getting "off your head" was seen a step toward becoming human, allowing entry into civilised society, where organisation and custom allowed for greater freedoms than ever before. Today, the government, aided and abetted by health professionals, seeks to change and mould our behaviour, determining norms, and which freedoms it is safe for us to have.
Some argue that such measures are a sensible attempt to change our behaviour for the better, others that they are an assault by stealth on our individual autonomy. What is certain is that no moral arguments are being put forward to try and convince us to change our behaviour. We are not being appealed to as civilised citizens to "do the right thing" as the young women did with Enkidu or as the Temperance movement did. Instead we are arguably being treated as less than a wild man running naked in the wilderness, our behaviour being shaped by those who know best.
Jason Smith is a writer and judges coordinator for the Debating Matters Competition. He is chairing the session Drink, smoke, eat: prohibition today at the Battle of Ideas on Sunday 21 October
Independent Voices is partnering with the Battle of Ideas festival to present a series of guest articles from festival speakers on the key questions of our time.
Register for free to continue reading
Registration is a free and easy way to support our truly independent journalism
By registering, you will also enjoy limited access to Premium articles, exclusive newsletters, commenting, and virtual events with our leading journalists
Already have an account? sign in
Register for free to continue reading
Registration is a free and easy way to support our truly independent journalism
By registering, you will also enjoy limited access to Premium articles, exclusive newsletters, commenting, and virtual events with our leading journalists
Already have an account? sign in
Join our new commenting forum
Join thought-provoking conversations, follow other Independent readers and see their replies