Outrage at the LSE's appointment of Angelina Jolie is nothing more than academic snobbery
There is nothing new about this type of university appointment, and it's far more sophisticated than simply throwing a little stardust on proceedings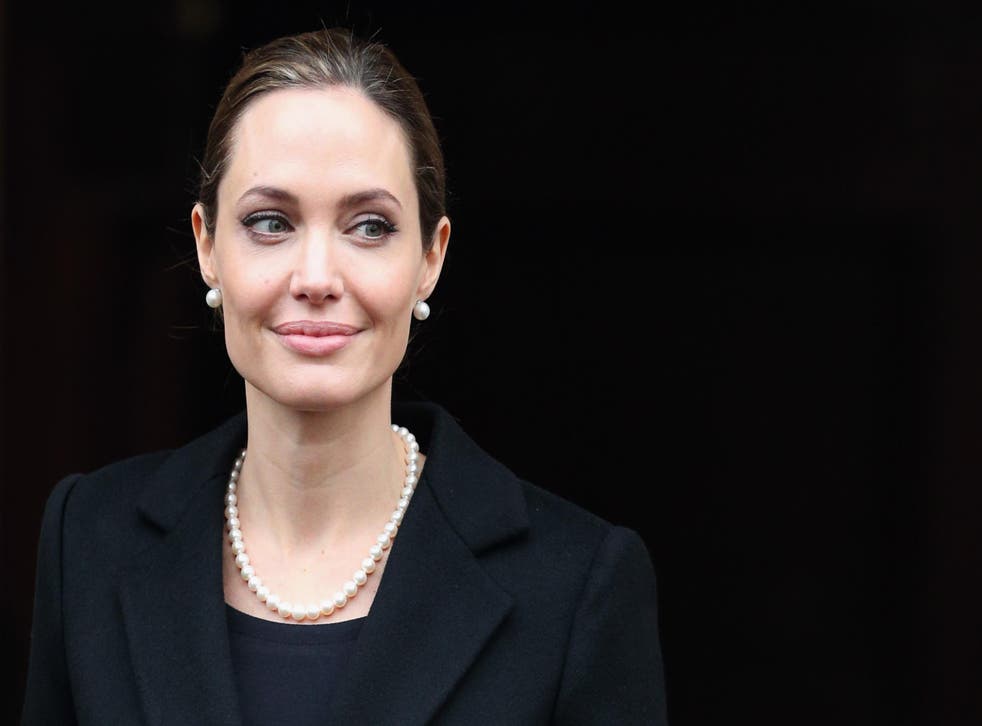 The public reaction to news that the activist, campaigner, humanitarian and Hollywood megastar Angelina Jolie Pitt is to take up a teaching post at the London School of Economics was tiresomely predictable.
First came the requests from hormonal adolescent boys, barely out of their teen bedrooms and into student halls of residence, for "some private lessons" from the prof. Then came the Twitter jokers, suggesting that she was picked by the elite establishment "due to her humanitarian work and her voiceover work for KungFu Panda".
Finally, the intelligentsia came out sniping. Here follows a selection of very British views on the appointment of a world-renowned public speaker to a visiting role at an international higher education institution: "The cult of celebrity continues to flourish"; "a mockery to those who value education"; "this sort of thing devalues academic completely".
Angelina becomes uni lecturer
According to Miles Goslett, writing for Louise Mensch's new venture, Heat Street, it "sounds like a total swizz and a desperate marketing ploy". Ms Jolie Pitt, he cruelly notes, once tried to become a funeral director but "she didn't finish the course".
Perhaps the most unfair of critiques came from those who sought to link her appointment to the awarding of honorary degrees: a practice which has, in fact, become increasingly discredited as figures as diverse as Robert Mugabe and Kermit the Frog were handed the accolade.
Such bitchiness is academic snobbery at its worst. The role of a visiting professor is time-honoured and well understood – and it is incredibly useful. For all the mudslinging, one might expect that to send your son or daughter to the LSE would now mean trusting in a Hollywood starlet to educate young minds in the finer point of political theory. But that's not what is happening here.
Jolie Pitt – together with her political friend and ally, the former British foreign secretary William Hague – will deliver occasional lectures, at least one a year, to students working towards a new LSE qualification: a Masters degree in women, peace and security. She will be a "professor in practice", drawing on her work with the UN as a global negotiator, to help students better understand the impact of war on the world's women.
There is nothing new about this type of university appointment, and it's far more sophisticated than simply throwing a little stardust on proceedings. At Harvard, the film maker Spike Lee had a similar arrangement in the 1990s. He taught film theory from the benefit of his own practice. Ian Rankin, the crime novelist, is a visiting professor on the prestigious creative writing course at the University of East Anglia. He gives practical advice about the writing craft to those ambitious to follow in his footsteps. No such soul searching about the void at the heart of the academy resulted from their appointments.
More surprising to some may be the 2015 arrival of comedian Ruby Wax as visiting professor in mental health nursing at the University of Surrey. She holds an MA in mindfulness-based cognitive therapy from the University of Oxford, but was appointed due to her contribution to the public discourse on mental health, for which she has already received an OBE. She presents "occasional lectures and workshops to students sharing her expertise and insights on mental health".
Just like Wax and Rankin, Jolie Pitt will speak to students based on her experience in the field – and what experience she has. She is a goodwill ambassador for the UN Refugee Agency, a campaigner on refugee rights, an activist on female genital mutilation and has addressed world conferences on the use of rape as a weapon of warfare. Two years ago, she co-hosted a four-day summit in London aimed at ending sexual violence in war, during which she discussed the academic issues at hand, in very practical terms, with world leaders and policy experts on a global scale.
If she had done all this but not starred in the tacky Tomb Raider film franchise, what objection would there be to her addressing students of the LSE? I can't imagine any.
Whatever your view on the effectiveness of the UN and its choice of goodwill ambassadors, Jolie Pitt has as much influence in her area of expertise as Wax, Rankin, Lee – and a whole host of other visiting professors who are not, and never will be, household names.
The objection to Jolie Pitt's arrival at the LSE is nothing more than snootiness from those who cherish the ideal of the ivory tower, and want universities to steer well clear of the grubby business of applying political theory in practice. That way lies obscurity and irrelevance, something that the LSE – like the Hollywood star it has employed – is far too sensible to risk.
Join our new commenting forum
Join thought-provoking conversations, follow other Independent readers and see their replies